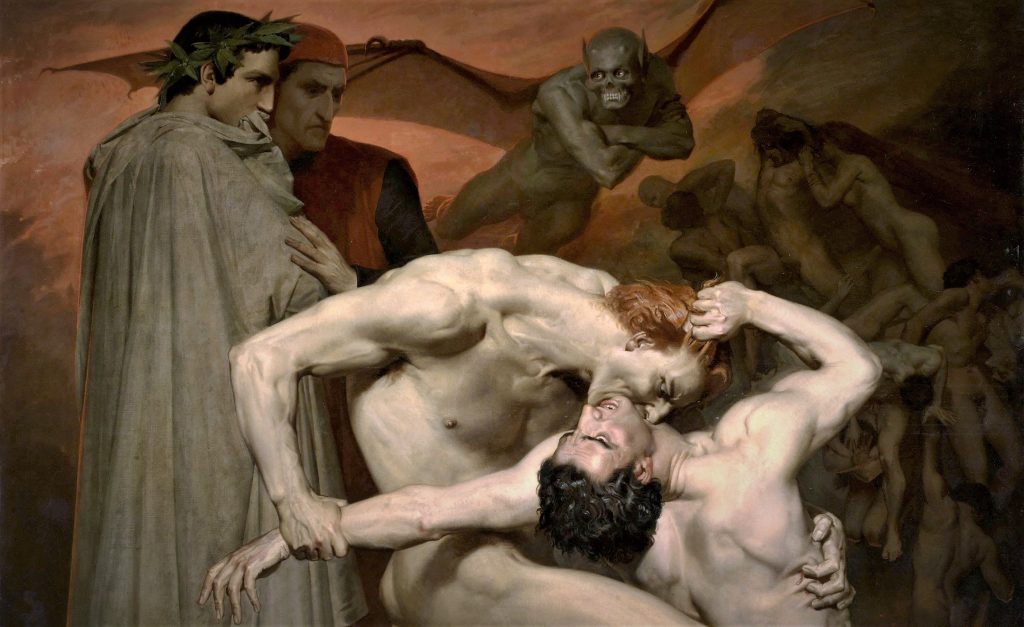 The Cook, the Coach, the Wife and a Love of Wine
The Valentine's Day Massacre
An invitation from Cambodia's Wine Warehouse team was simply too good to refuse; a wine pairing dinner at the always incredible Wat Damnak restaurant featuring the outstanding wines of Yalumba and their Hill Smith Family Estates, I accepted immediately, without a second's hesitation.
It would be some time before I realised the dinner fell on the very evening of Saint Valentine's Day, a day that in Khmer (according to my wife) means 'Dinner & Jewellery'; she was not going to be amused by the news that my invitation was very definitely for one. Very soon, the word 'massacre' repeatedly popped into my head alongside the words Valentine's and Day!
Yet so it was that on Saint Valentine's Day 2023, (after promising many gifts that I cannot afford and the suggestion of spending much more future time than I'll ever have in exotic locations I'll never get to), there I sat on a table of six lads; amidst a sea of tables-for-two.
In the dimly lit and very romantic location of Joannès Rivière's Phnom Penh masterpiece -a riff on refined Khmer cuisine- I found myself sitting next to the newly appointed head coach of the Angaston Panther's football team, Mr. Craig Hadden, who seemed to have skipped out on pre-season training in order to dine with us here in the Kingdom of Wonder.
It must be pointed out that Craig was not here in any sporting or training capacity whatsoever; he was here wearing his other hat as the General Manager of Sales, Asia Pacific for Negociants Australia, the Hill-Smith family's wine distribution arm. Much to my relief, tonight we would drink fine wine instead of run hard laps, nor attempt to weave around witches' hats. Craig is a great guy and truly pleasant dinner company; even so, a small part of me could not help but hope that his wife back in Australia was just a little upset with him. After Mrs. Hadden saw our wine list and the menu on social media, I felt pretty sure she would be.
A Family Affair
The Hill-Smith family have produced wine in Australia for over 170 years, across six generations, starting with a single operation in the Barossa Valley, known as Yalumba. The business has evolved into the family being a grower and producer of some of Australia's finest wines from across the country, as well as a distributor of both its own wines and some of the most respected and celebrated family-owned wineries from around the world.
Today, through Hill-Smith Family Estates, and with the guidance of their extraordinary vine nursery program at Yalumba, the family owns and cultivates vineyards and produces their own wines in some of the country's best wine regions, including Jansz Tasmania, Pewsey Vale Vineyard Eden Valley, Heggies Vineyard Eden Valley, Nautilus Estate, Marlborough New Zealand and Oxford Landing in the Australian Riverland.
The family's first vintage was in 1849, and they remain the longest-continuously operating family-owned wine company in Australia. Theirs is a pioneering history and a story of development and success that is something to behold, from producing their own barrels since the 1890s and developing their own cooperage, to creating a vine nursery that today is Australia's most reliable source of quality grafted grapevines.
I have been involved in one way or another with the wines of the Hill-Smith family for several decades, and I have had occasion to meet, dine with and taste the wines with members of the Hill-Smith family, which are always illuminating and honoured events. I would also sometimes bump into Robert Hill-Smith at trade events, both locally and abroad, specifically those of a sustainability, strategic or forward-planning nature. The incredible dedication, commitment, and passion that this family has for its industry and the responsibility it takes for its future are enormously impressive, not less so than the outstanding quality of their internationally recognised and awarded wines.
Tonight, we would be feasting on wines that had won enough gold medals to placate my bride for a thousand years of Valentine's Days; this was not something that comes around every year, and I was more than grateful for the opportunity to attend.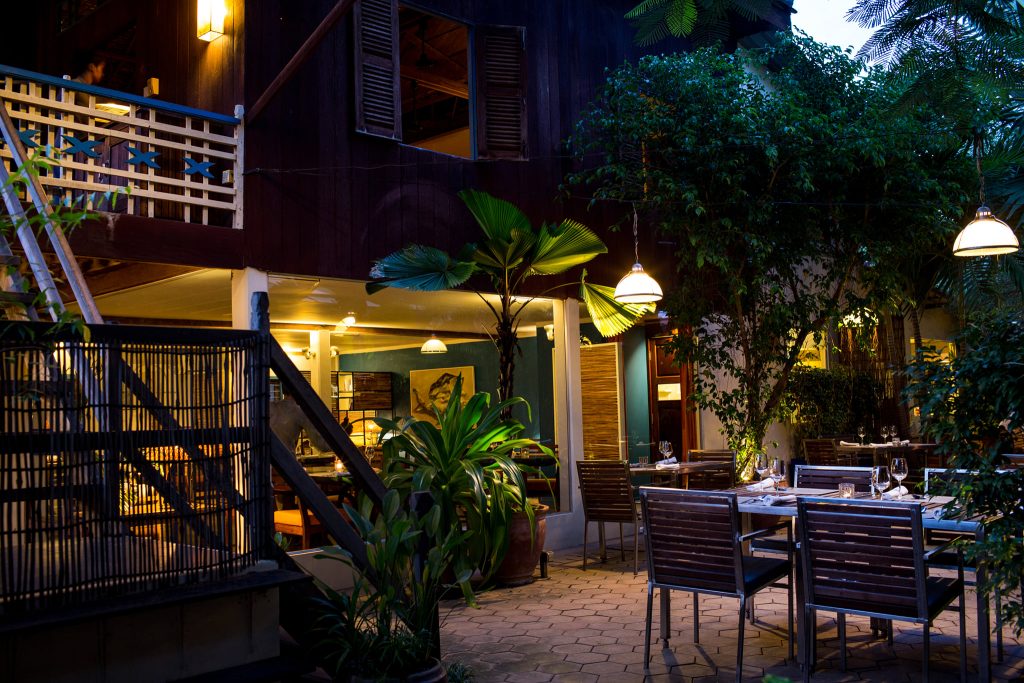 Sanctuary
Joannes Riviere is a French chef, and restaurateur specializing in highly sophisticated Cambodian cuisine. Bringing urbane French cooking techniques to seasonal local produce, traditional recipes passed down by lore and rare, foraged local ingredients. Riviere is generally regarded as the leading Western authority on Cambodian cuisine.
Joannes Riviere learned to cook working in his family restaurant in Roane, France; he recalls an uncle who served in the air force in Cambodia in the 1970s first introducing him to Khmer cuisine. After graduating from culinary school in France, Riviere travelled, working as a pastry chef in the United States for two years.
Faced with either military or civic service, Riviere opted for the latter and arrived in Cambodia in August 2003, to commence work as a volunteer culinary teacher and restaurant manager for the non-profit Sala Baï Hotel and Restaurant School in Siem Reap. To raise funds for the school he wrote a Cambodian cookbook 'La cuisine du Cambodge avec les aprentis de Sala Bai', published in 2005 it sold more than 8,000 copies in France. In researching this book, Joannes developed his deep interest in the local cuisine.
Riviere then joined Siem Reap's legendary Hotel de la Paix as its executive chef, further honing his deep affection for the local culture and ingredients. Five years on, and the hotel was to close for renovations and become a Hyatt property; the chef felt it might be time to close this chapter of his life and return to his native France.
Joannes recalls that a chance encounter with David Thompson, the pioneering Australian chef who brought the world's first Michelin Stars to Thai cuisine, at London's famed Nahm restaurant, and later to the world with Long Chim (Bangkok, Hong Kong, London, Sydney, Perth) which changed everything. Thompson had eaten at the de la Paix hotel and was impressed by chefs' use of lesser-known local ingredients; David encouraged Johannes to stay and open his own restaurant in Cambodia.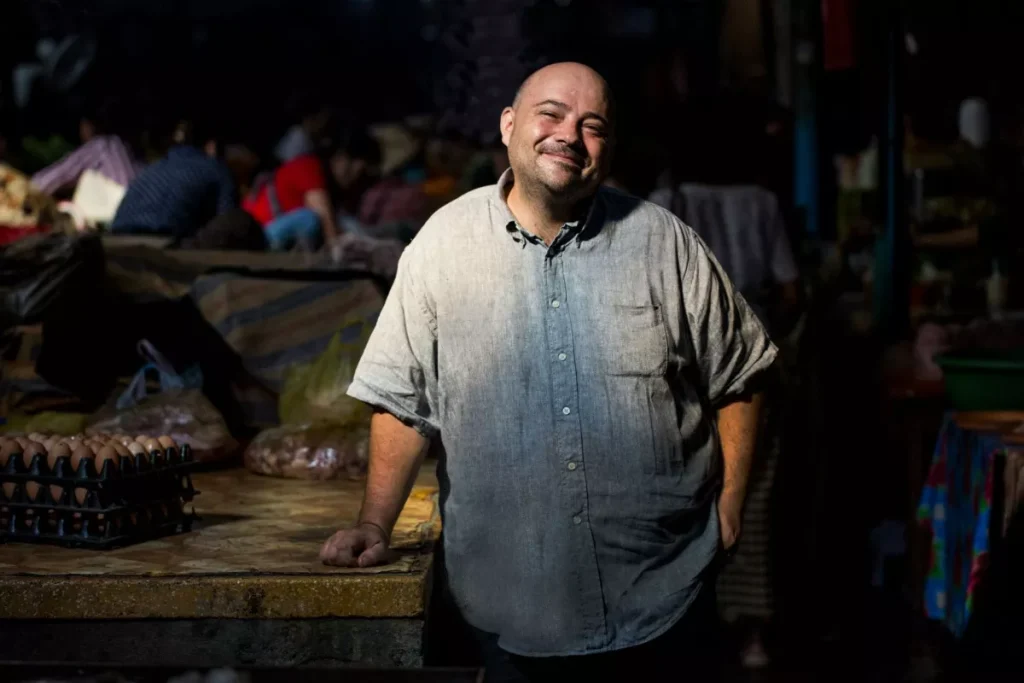 So it was, in 2011, in an unassuming village near the local temple named Wat Damnak, Joannes and his wife Carole Salmon opened their little restaurant in a traditional wooden Khmer house.
The restaurant has since transformed and upscaled Khmer cuisine and brought it to the attention of resolute foodies worldwide, with innovative menus inspired by the food traditions of Cambodia's golden age. When each day's fare was made up of herbs and vegetables from the family garden, whilst fish and game came from the surrounding fields.
Cuisine Wat Damnak's ingredients are almost entirely sourced from nearby farms and foraged wild from around the local Provinces: ambarella and kuy fruits, edible flowers, water lily stems, seafood from Koh Khong, European-style vegetables (strawberries and sweet onions) from the heights of Mondulkiri and freshwater fish from the Mekong and Tonle Sap.
The menu often changes to reflect the seasons, the chef's creativity, and the terroir of Cambodia, bringing diners a unique culinary experience. Faced with the challenges of Covid and restrictions on travel the hospitality industry was hit hard in Siem Reap, fortunately, in 2021 Wat Damnak was able to open its second restaurant in the capital Phnom Penh, to cater to the local market.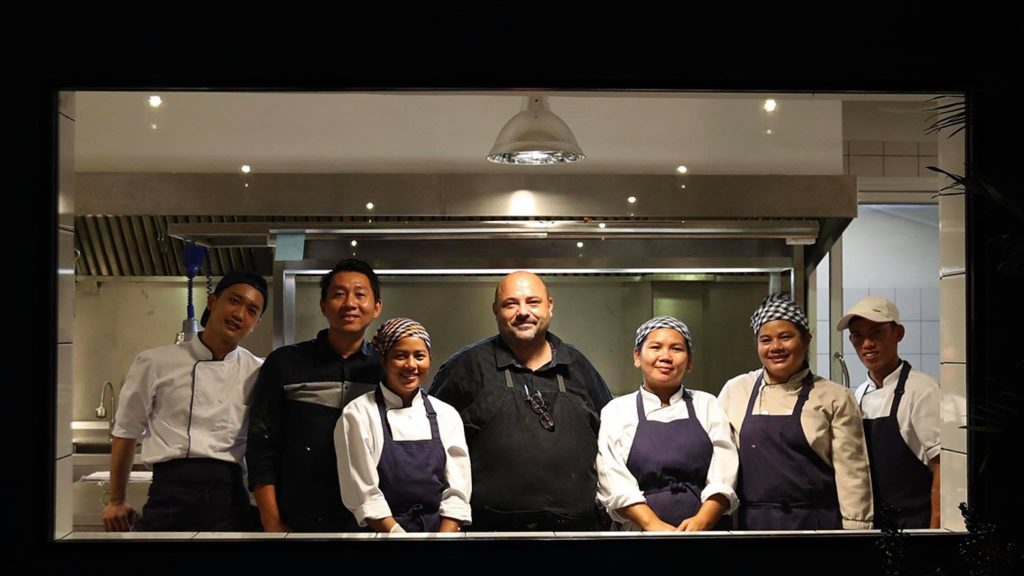 The Dinner
Janz 'Premium' Rose Sparkling,
Jansz is a luxury sparkling wine house, solely devoted to the art of sparkling winemaking since 1986. Location is integral to growing outstanding fruit and only Tasmania can boast such idyllic conditions. Put simply, it is the perfect place to craft premium sparkling wines.
Climate has always been central to winemaking. The similarities of Tasmania's climate to northeast France and the rich and free-draining basalt soils led the famed Champagne house Louis Roederer to partner with Heemskerk Wines and plant Chardonnay and Pinot Noir vines in Pipers River in 1986.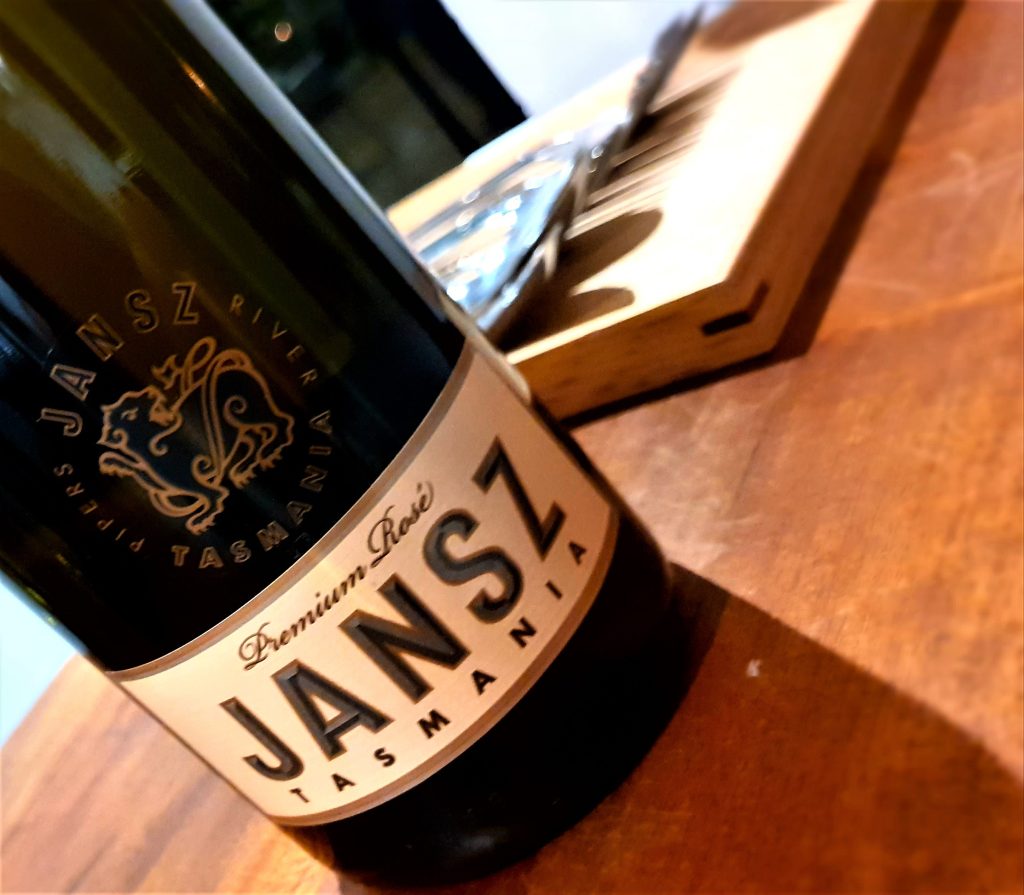 Like Roederer, the Hill-Smith Family recognized the region's potential to create world-class sparkling wines. They purchased the property in 1998 and set about establishing one of Australia's most highly regarded family-owned sparkling wine houses, dedicated to making premium sparkling wines, using the traditional Méthode Champenoise for all its vintage wines. Jansz Tasmania was born.
A blend of pinot noir (77 per cent) and chardonnay (23 per cent) from the Pipers River and Tamar Valley regions in the north to the Coal River Valley in the south. The grapes were hand-picked and given a gentle whole-bunch press. The base wines were kept separate and given 100% malolactic conversion and extended time on their yeast lees prior to assemblage.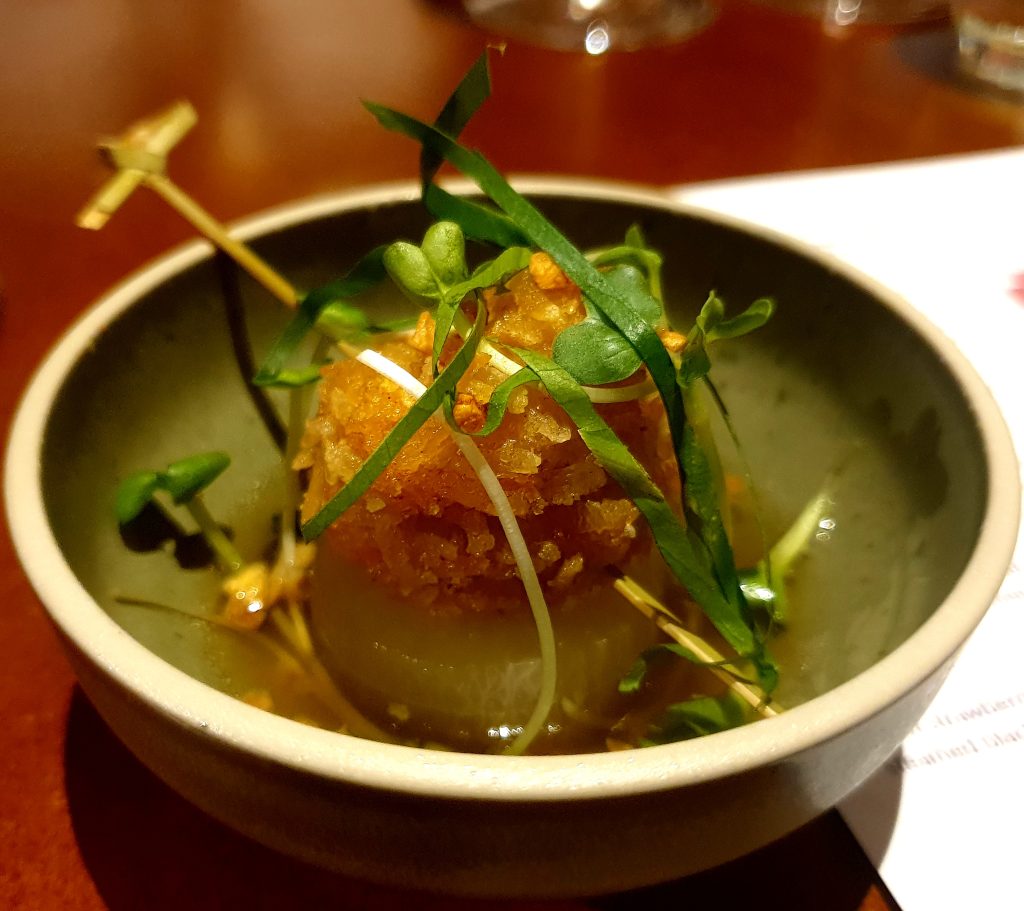 This Rose sparkling from Janz is outstanding, showing elegance and restraint; the wine has attractive aromas of wild strawberries, rose petals, lokum, biscotti and granola. On the palate is a rich mousse and creamy entry, with subtle red fruits giving way to a fine, chalky, dried biscuit finish. Impeccable structure and impressive poise. An absolutely delightful way to commence proceedings and then well paired with a deep-fried fish cake with salted lime and crispy rice flakes in a Mekong sole and turnip broth.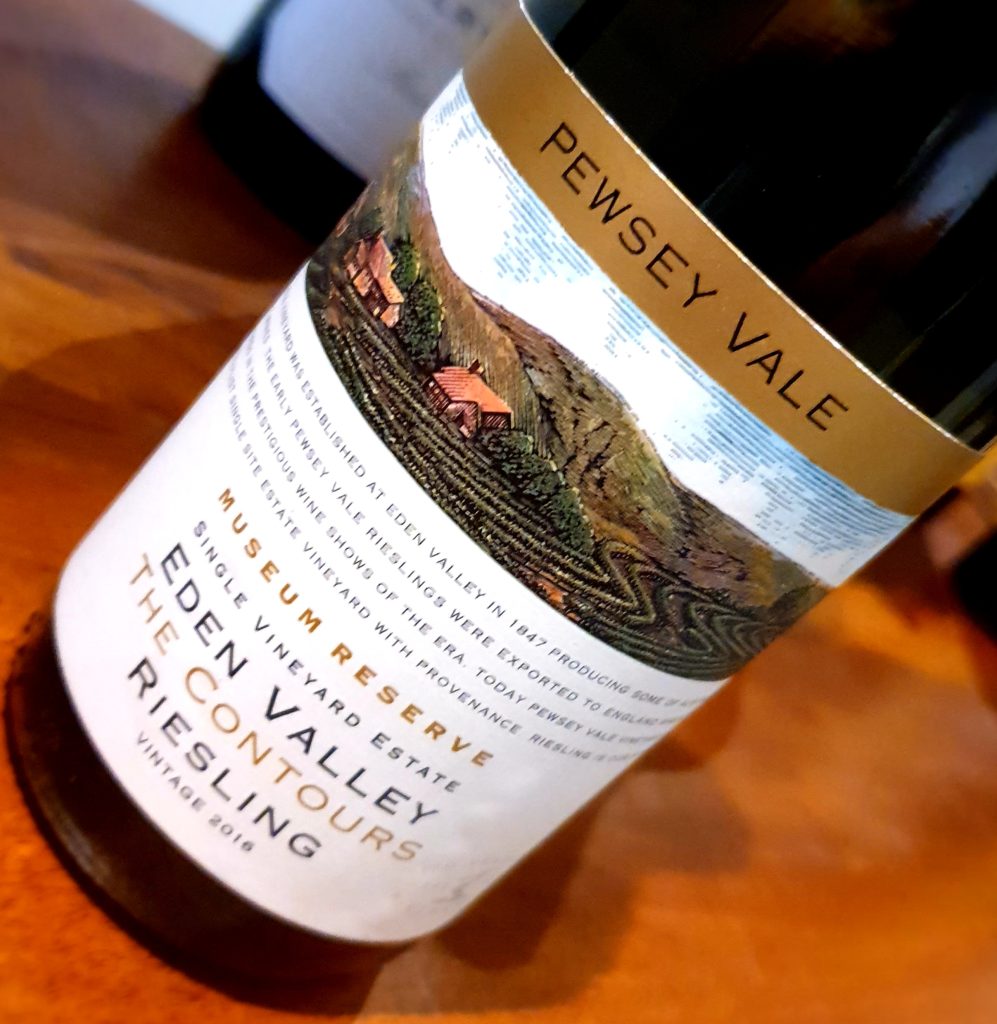 Pewsey Vale 'The Contours' Riesling, Eden Valley, 2016
In 1839, shortly after he arrived from England, Joseph Gilbert started building a fine homestead in Eden Valley and planted the region's first grapevines in 1847. The vines came from the Macarthur vineyards at Camden Park in New South Wales and the collection of English glasshouse cuttings from the Royal Horticultural Society's gardens at Chiswick. Like so many vineyards in the 1920s and 30s, Pewsey Vale fell into disuse, but thankfully, its potential was rediscovered.
In 1961, pastoralist Geoffrey Angas Parsons became aware his property had once incorporated the region's earliest vineyard and shared his discovery with good friend, and vigneron Wyndham Hill-Smith. Several wine companies were considering potential vineyard sites with cooler ripening conditions than found on the Barossa Valley floor. Hill-Smith needed no further persuasion – work soon began to re-establish the Pewsey Vale Vineyard.
Initially, 56 hectares of Riesling were planted in contoured rows. The several remaining hectares of these vines continue to provide fruit for Pewsey Vale Vineyard 'The Contours Riesling'. All plantings at Pewsey Vale Vineyard are propagated from the original 1847 vines.
The Contours Riesling is crafted from old vines grown on the coolest slope within this ruggedly beautiful single vineyard. Bottle ageing for five years before release transforms this Riesling into a complex wine.
This is an excellent example of aged, dry, Australian Riesling from one of its premier regions, the Eden Valley, a complex bouquet of lime, orange blossom, wild honey, and evolved lemongrass and terpene notes. The palate shows an excellent concentration of flavours, still vibrant and zesty with lime cordial, wild honey, lemon sherbet and grapefruit, giving way to wet stone and a fine, chalky, talc-like finish.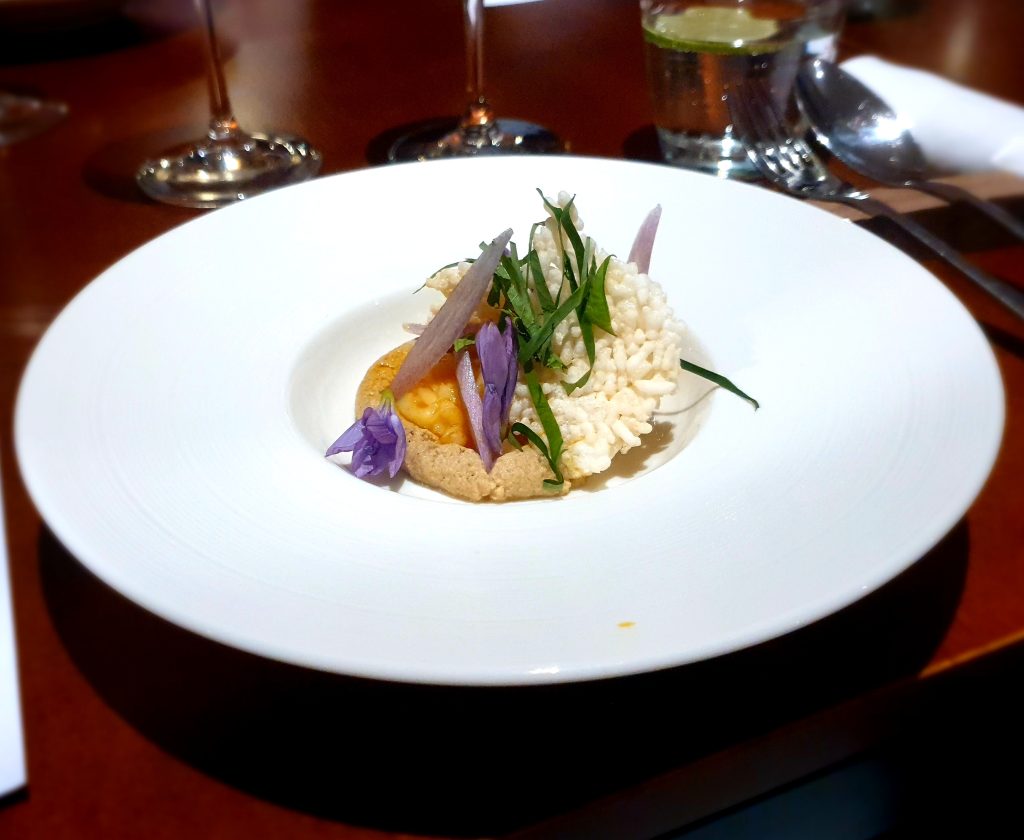 The wine was beautifully paired with a Tomalley oil, slow-cooked Mekong langoustine, a herb and roasted Cauliflower puree with ma'am dressing and puffed rice.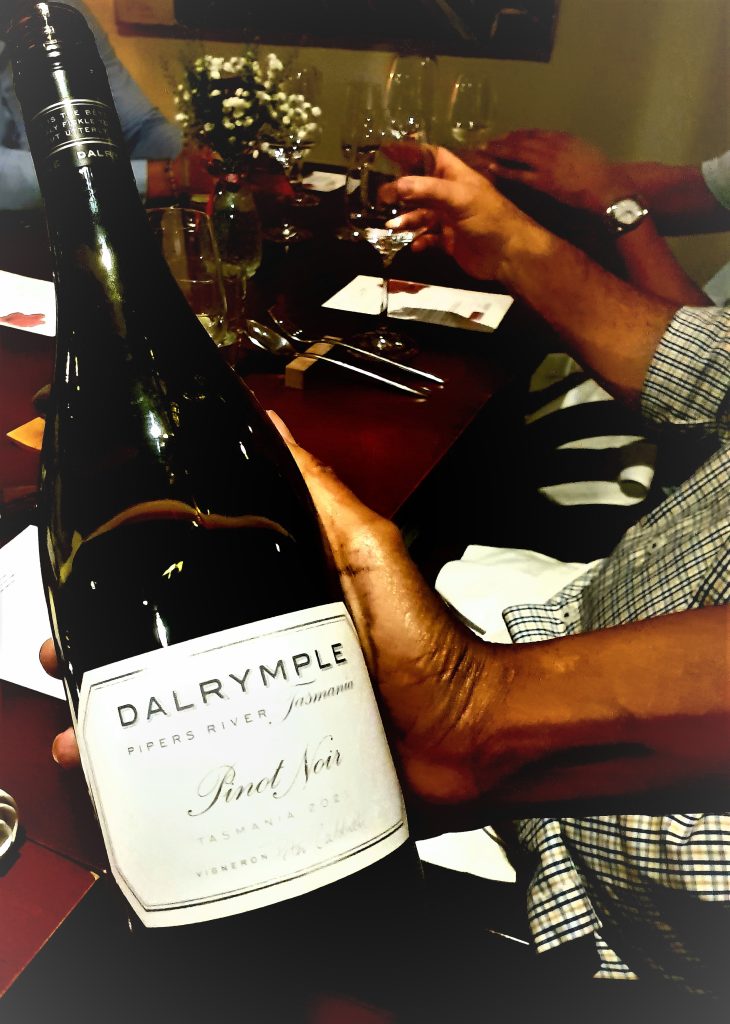 Dalrymple Pinot Noir, Piper's River, Tasmania 2021
Tasmanian Pinot first hit the world stage at the Paris exhibition in 1848 before the Tasmanian wine industry was lost for over 100 years. A handful of visionaries began to revive the industry, and amongst them were Bertel and Anne Sundstrup, who established Dalrymple Vineyards in 1987. The sloping hills overlooking Bass Strait made the site unique and inspired the Hill-Smith family to purchase the vineyard in 2007; along with other distinct, single sites around Tasmania, in their pursuit to produce the perfect single-site Pinot.
Pinot fruit is selected for its quality from a number of sites across Tasmania: Coal River Valley, Piper's River, Ouse and Swansea. Fermentation included 5% whole bunches, and the wine was matured in French oak barriques for eleven months.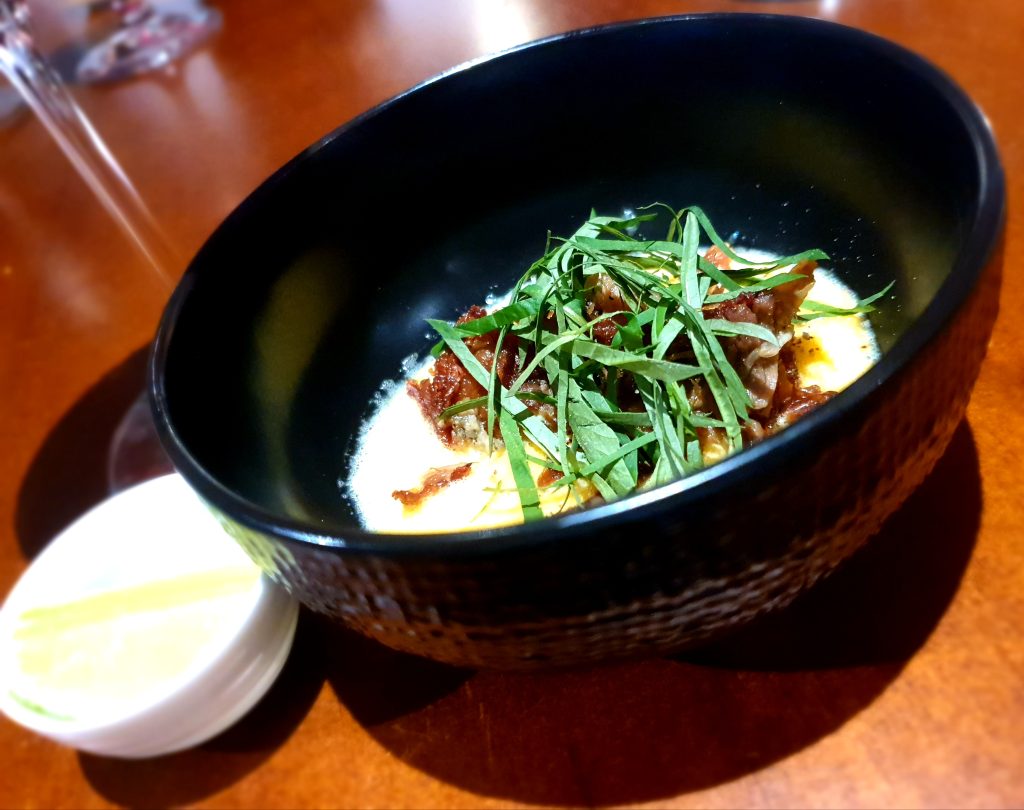 The light-bodied wine showed seductive aromas of ripe black cherry and wild strawberry fruit, with an underlying bed of forest floor characters; shroom, Asian spice, damp autumn leaves, wood, and undergrowth. The palate has a wonderfully rich and creamy entry of ripe cherry fruits and satsuma plum, giving way to more exotic nuances of spices, soy, vanilla and king oyster mushrooms. The wine has a refreshing brace of clean acidity and is a harmonious balance between concentrated fruit, funky complexity and bright structure. A magnificent Pinot Noir and an absolute joy with crispy duck confit and pong tia kon style egg, laksa leaves, red Kurata pepper and lime.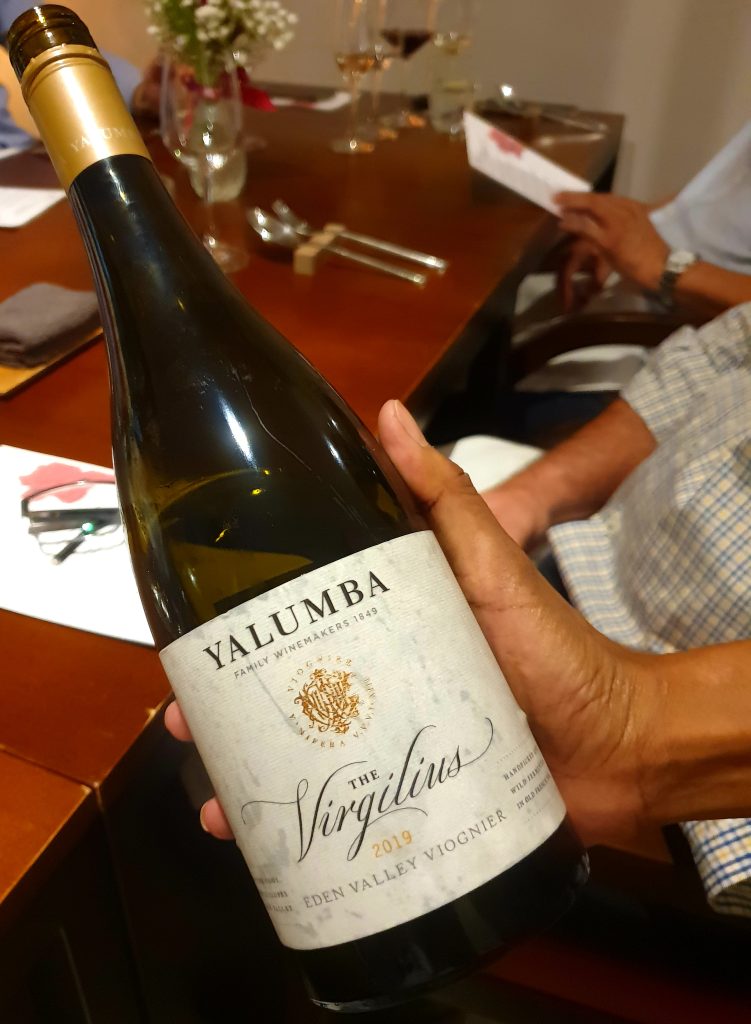 Yalumba 'The Virgilius' Viognier, Eden Valley 2019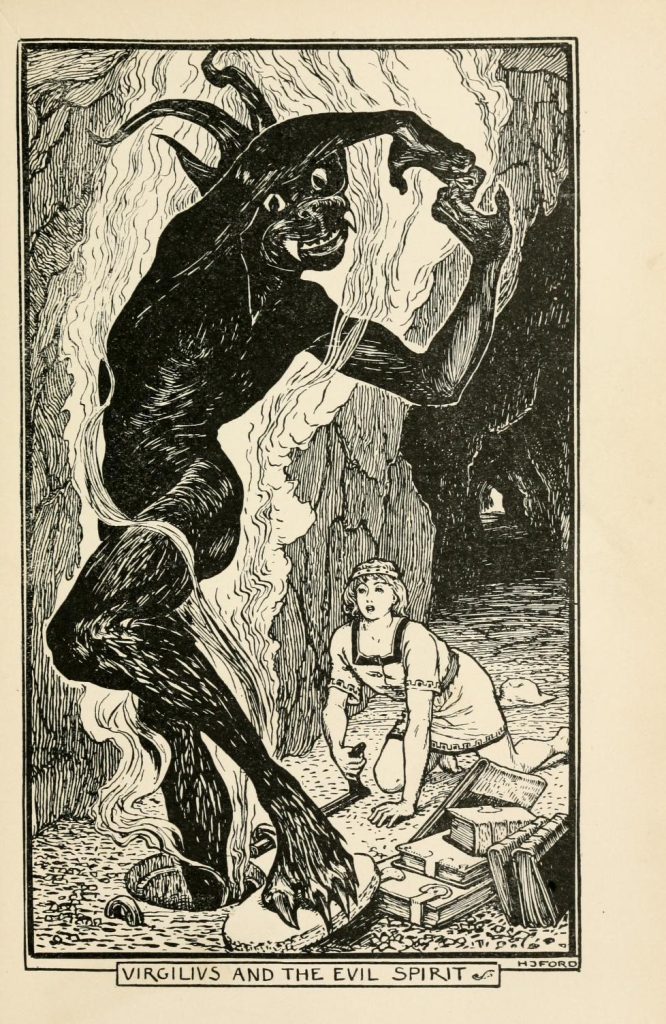 Virgilius' Odyssey
The Hill-Smith Family has instinctively selected vineyard locations, carefully matching each site with individual grape varieties best suited for the terroir, to craft wines of provenance. From the first Shiraz and Mataro planted in 1849 at Yalumba, Barossa, to Chardonnay and Pinot Noir in Tasmania, Riesling in Eden Valley, Merlot in Wrattonbully, Cabernet Sauvignon in Margaret River and Sauvignon Blanc in Marlborough. Through investments of time and patience, these vineyards now produce some of the best and most celebrated wines of their variety around the world.
However, there is one variety they have championed and pioneered in Australia more than any other winery or wine company.
The Virgilius Viognier is so named after the Roman poet Publius Vergilius Maro, 70 – 90 BC. Considered one of the greatest Roman poets, Virgil was a mentor to the first Emperor of Rome, Augustus. He composed three of the most famous poems in Latin literature: the Eclogues (or Bucolics), the Georgics, and the epic Aeneid.
Virgil is traditionally ranked as one of Rome's greatest poets, and the Aeneid is considered a national epic of ancient Rome. Virgil's work has had a broad and profound influence on Western literature, most notably Dante's Divine Comedy, in which Virgil appears as the author's guide through Hell and Purgatory, (depicted in the opening graphic).
In the Middle Ages, Virgil's reputation was such that it inspired legends associating him with magic and prophecy. By the second century AD, Virgil's works were seen as having magical properties and by the 12th century, were being used for divination, starting around Naples and eventually spreading widely throughout Europe. A tradition developed in which Virgil was considered a great magician, and legends about his magical powers remained popular for over two hundred years, arguably becoming more prominent than his writings.
'Virgilius the Sorcerer' is a fairy tale about the poet by Andrew Lang, who included it in The Violet Fairy Book, published between 1889 and 1913. Among his accomplishments in the tale, Virgilius is a quick thinker, using his magical powers to defeat corruption, military attacks, and spirits. One of his spells was to make an army immobile, turn men to stone, and create a river out of nowhere, encircling them so they could not proceed. Although he wins many challenges, including a magician's battle, wily schemes also help his cause. Among his creations, he invents and animates a horse, rider and dogs out of copper to assert his will. Virgilius avenges the trickery of his first love for publicly humiliating him before finally finding true love and creating the city of Naples for her.

Viognier's Voyage
In France, the most famous Viognier is the single varietal wine (Viognier is the only grape permitted) from the Rhône appellations of Condrieu and Château Grillet, located on the west bank of the Rhône River. In the rest of the Rhône's white wine-producing regions, the grape is usually blended with Roussanne, Marsanne, Grenache blanc, and Vermentino.
In the Côte-Rôtie AOC, red wine blends can include up to 20% of Viognier, though most vignerons opt for 5% or less. Viognier ripens earlier than Syrah, so the grape is usually harvested separately and added to the Syrah during fermentation. This process is known to stabilise the colour of the red wine. The majority of French Viogniers are grown in the Languedoc, and sold as Vin de Pays.
Yalumba has pioneered the growing and making of Viognier in Australia since 1980 and has over 40 years of viticultural and winemaking experience working with this alluring variety. It has not all been plain sailing; Viognier can be a notoriously fickle variety in the vineyard, prone to frosts and stress. As a low-acid variety, it can present stylistic challenges in the winery. The markets in Australia too, have not been quick to fall in love with Viognier. Yet, over all this time, Yalumba has continued to hold the course and show patience and faith in both the variety and its own ability to bring out Viognier's best in the country. Some could suggest that they have had to bring all magic and power of Virgil to bear on the variety in order to overcome the many challenges it has thrown at them. Here they have created a wine that is the essence of their journey, their very own Aeneid, an epic in a bottle.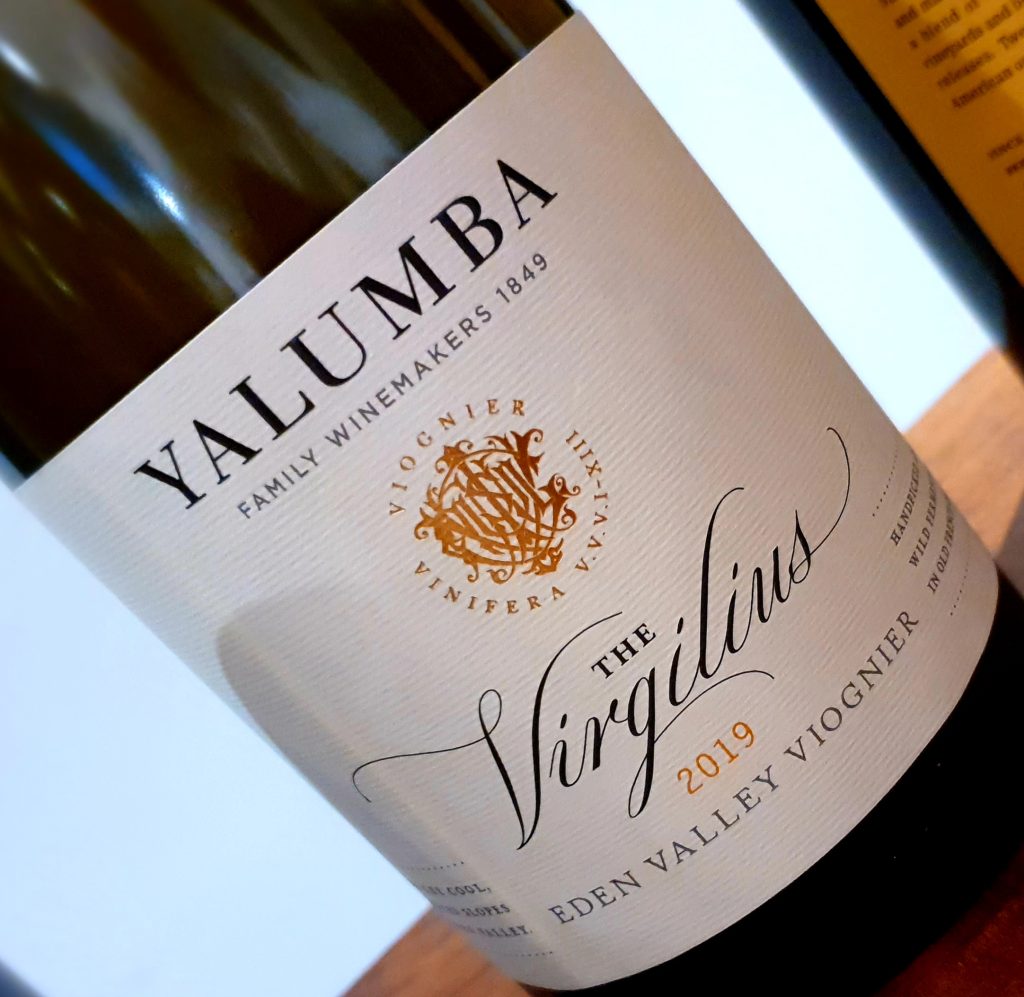 After almost 20 years of development and experimentation, Yalumba released the very first vintage of their flagship white wine, The Virgilius, Viognier 1998. The winemaking was entrusted to the precocious young talent of Louisa Rose, then just six years out of wine school and five years at Yalumba. In time, the cool, elevated slopes of the Eden Valley proved ideal for the variety, and Louisa Rose would come to be regarded as one of the most respected and influential makers of Viognier in the world.
Handpicked Viognier is whole bunch pressed directly into mature French oak barriques, where they were fermented by 'wild' or indigenous yeasts occurring naturally in the vineyard. These wild yeasts play a small and subtly different part in the development of the wine, creating layers of richness, complexity, fine textures and flavours. After fermentation, the wine was aged on lees with regular batonnage for ten months to heighten the palate weight and increase the complexity and flavour generosity.
The wine displays incredible richness and complexity, balance by a fine, elegant structure, this is super impressive and definitely sets the high watermark for the variety in Australia.  Attractive aromas of semi-dried apricots, almonds, marzipan and ginger with hints of sourdough and floral spice. The palate is complex and seductive, revealing a little more with every swirl in the mouth; the fruit is generous but well-corseted, with fine minerality to keep it in check. It is a truly magnificent wine, one of the best white wines made in Australia, and it was the pairing of the night with pan-fried Sanday fish in a clam and garlic broth, elephant's ear taro stems, charred tomato, kneug leaves and paddy herbs.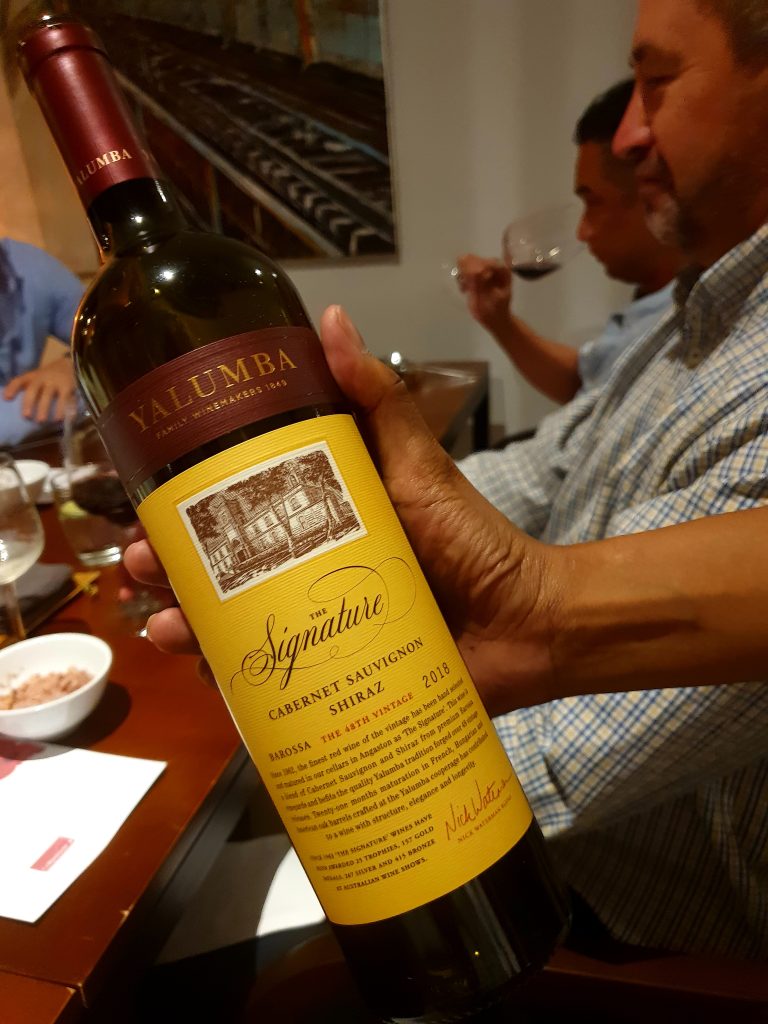 Yalumba, 'The Signature' Barossa Cabernet Sauvignon, Shiraz 2018
The Signature is a sentimental favourite, encompassing everything the Hill-Smith family stands for and the perfect representation of their history and ethos. A classic Australian blend of Cabernet Sauvignon and Shiraz, the first vintage release of The Signature was in 1962. Since then, this outstanding wine has acknowledged more than 57 'Signatories', people who have enhanced the traditions and culture of Yalumba.
Cabernet Sauvignon was sourced from four vineyards in the Barossa Valley, the Shiraz came from vineyards of varying age, with the oldest planted in 1945. The wine was matured for 21 months in 33% new French barriques, American and Hungarian hogsheads, whilst the balance was matured in older French, Hungarian and American barriques and hogsheads.
A magnificent wine, medium-full bodied with complex aromas of black forest berries, plums, mint, mixed-peel spice and cedar. The wine is gracefully powerful on the palate showing extraordinary depth and remarkable intensity of fruit, wrapped up in fine, ripe tannins. With its lashing of fruit and a fine, impeccable structure, this is a great wine, Barossa royalty. Paired to a delicious, seared and slow-cooked beef cheek served with house-made oyster sauce, fermented tomato, free-range egg and Mondulkiri pommes paolo, this was an Aussie classic, steak and eggs and a big, juicy red.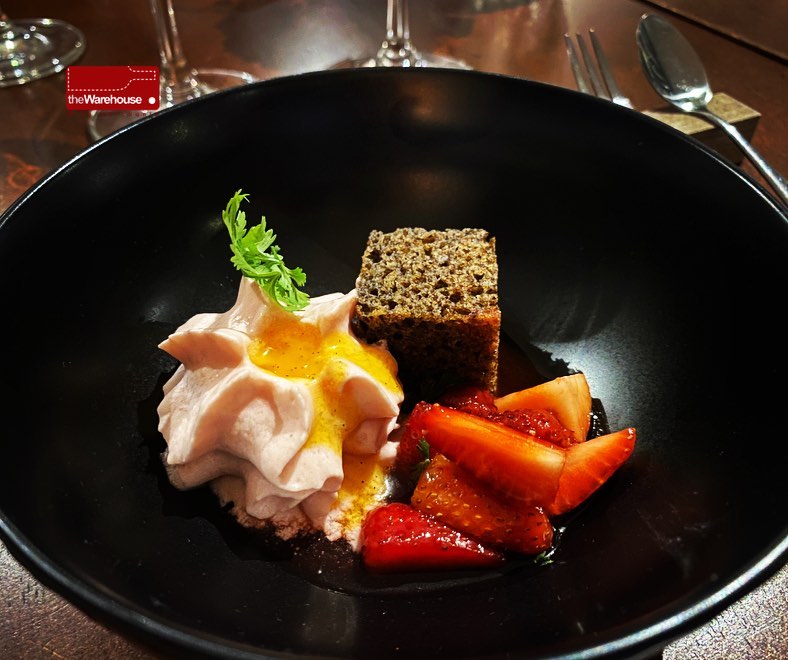 Afters
The dessert was a beautiful bowl of fresh strawberries with a passionfruit, vanilla reduction, coriander, steamed black tempeh biscuit, and strawberry juice swirled through whipped cream. We were back on the Janz sparkling Rose to close.
This was a magnificent culinary coda to a work of aristology that was an organoleptic and gustative masterpiece -featuring some of the finest and most creative cuisine in the kingdom paired with some of Australia's finest wines.
Food and wine were a perfect match, and as I headed for home to my lovely wife, I recalled the words of the Irish playwright George Bernard Shaw, who understood and duly noted, "There is no sincerer love than the love of food". Then again, it was the Nobel Prize for Literature that Shaw was awarded in1925, and not the Nobel Prize for Peace.