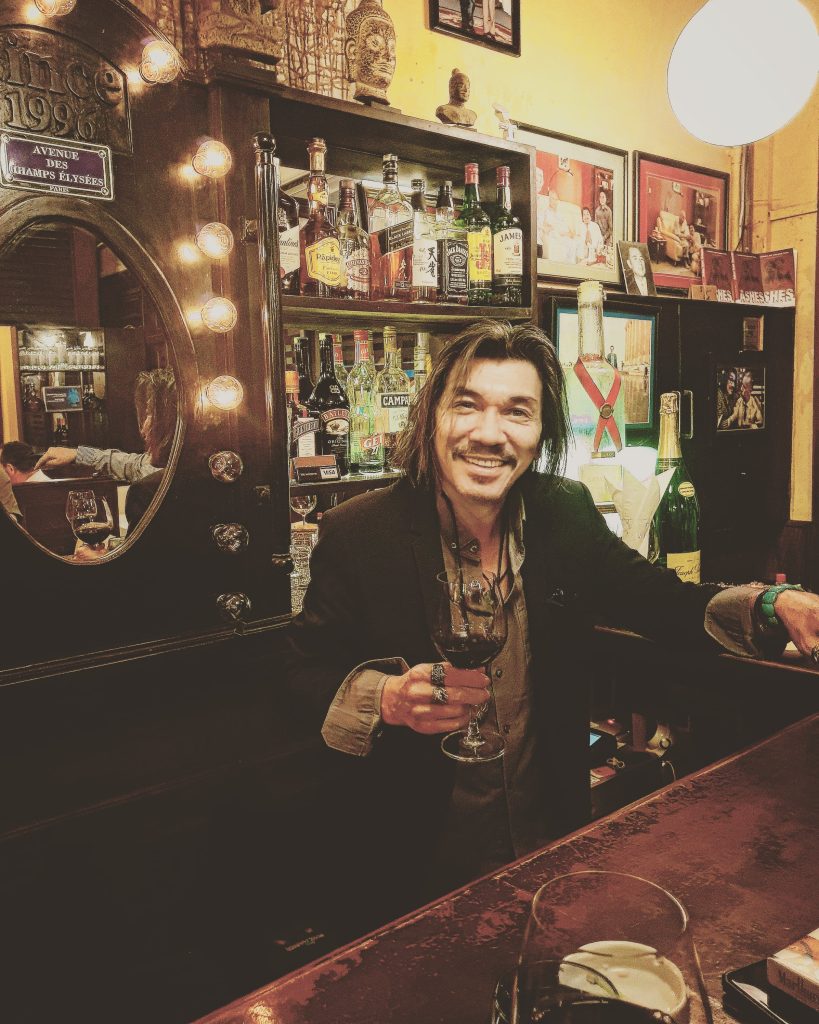 Armand's Bistro -in the words of its inimitable owner, Khmer-born, French raised, Armand Gebrié- is a simple French Bistro.
Perhaps Gebrié felt he'd earned some simplicity, to date he has managed a rather adventurous life, at times complicated -anything but simple.
As Author Clive Graham-Ranger noted, "Cambodian-born Armand Gerbie's life and loves read like the movie scripts that made Narie Hem, his film-star mother, famous."
After a spell as a legionnaire in the French Foreign Legion, Gebrié spent several years working at the legendary Lido Cabaret in Paris. Opened in 1946, the Lido has always featured its own glamorous, barely costumed showgirls performing in an over-the-top revue. In 1959, Elvis Presley, on a 15-day army furlough from Germany, was famously called by the management of The Lido demanding that he return the whole chorus line in time for that evening's performance. The Lido has had a cavalcade of stars gracing its stage including Edith Piaf, Maurice Chevalier, Josephine Baker, Marlene Dietrich, Johnny Hallyday and Elton John.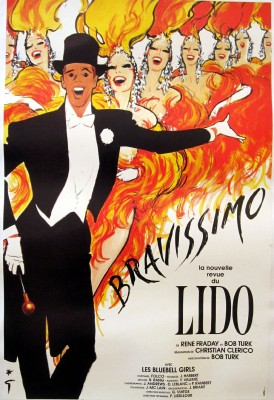 After the Lido, it was then off to the Hilton Hotel in Sydney, Australia, (whilst in Australia, he would open his first restaurant) before an eventual return to his birthplace, Cambodia.
Along the way there have been wives; a princess, a chorus line dancer, there have been business ventures, his first restaurant attracted a regular procession of the internationally rich and famous. When Armand finally returned to Cambodia there was soon a new wife, a newborn son, and a new restaurant.
Described as gregarious, intractable, and charming; even in simplicity, Armand manages to do everything with a certain panache and with the grin of a daredevil who appears more comfortable on the high wire than safely on the ground. Whilst he manages his bistro with pride, it is also where he holds court each night, reveling in the company of his guests and regaling them with performance, storytelling, and hearty laughter.
Armand's Bistro does indeed have a fairly simple and straightforward menu, he is only interested in presenting dishes that he can execute to perfection and it is this approach that has won him a strong, loyal following of regular guests in Phnom Penh. Regular diners include the aristocracy, ambassadors, wealthy business people, locals, and expatriates alike. Armand's has also become one of the 'must dine' spots in the capital for visitors; when the Wall Street Journal ran an article on 'must eat' restaurants in South East Asia, Cambodia had one solitary entry: Armand's Bistro.
Bistro fare such as rillettes, charcuterie, terrines, and pates are exceptional: a jet-setting epicurean friend  I have, who always recounts his journeys to me by detailing the best meals enjoyed in each city and country- on his first visit to Armand's- declared the French onion soup the best he had ever eaten, on this, I am in complete agreement.
However, the true highlight of any visit to Armand's is the beef steak, prepared with great flare and flamboyance by Gebrié himself, table side for each diner. Flambéed with cognac, it's more than just dinner and a show, there is genuine passion and attention to detail in Armand's performance and the results are superb, mouthwatering, and wholly satisfying.
The wine list is small and unpretentious with very good prices and there is a delightful selection of aperitifs and digestives to see you through the evening.
Such is Armand Gebrié's reputation that soon after opening he was summoned to cook for his king, discreetly placed on a wall in his bistro are pictures of a humbled Gebrié and a smiling King Father Norodom Sihanouk together.
Although recently expanded to take in the shophouse next door, it is not always easy to get a table at this enormously popular eatery and calling ahead to make a reservation is recommended; you will find pricing to be very reasonable, as is most good dining in Cambodia.
Even when trying to keep it simple, there is always a flair to Armand and that ever twinkling fire in his eyes.
Armand's Bistro, No 33. Street 108, Phnom Penh