July is the month when the French celebrate 'La fête nationale', commemorating the storming of the Bastille, (14th of July 1789) the original celebration -held one year later- was meant to symbolize the unity displayed during the French revolution.
Yet here in Phnom Penh all anyone seems to be able to talk about is the 'Brexit'. For those of you who were cryogenically frozen or orbiting Jupiter over the past couple of weeks, the people of the United Kingdom have just voted via a national referendum to extract themselves from the European Union, the vote dubbed the 'Brexit' by the world's media.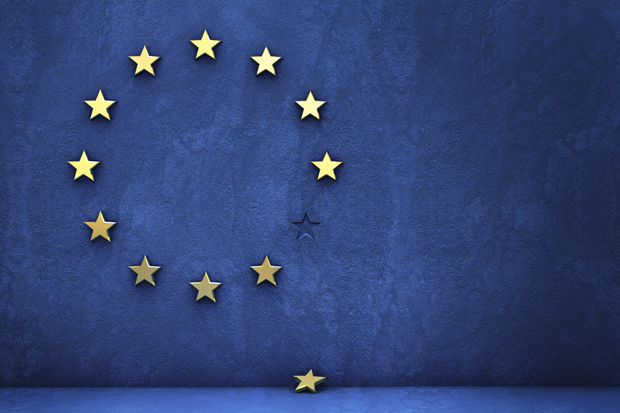 With all this going on right in the middle of Wimbledon, I took a little 'tennis court oath' of my own and decided to take my very English friend Mr. Thierry de Roland Peel to one of his favourite French restaurants in order to see if we could put things right.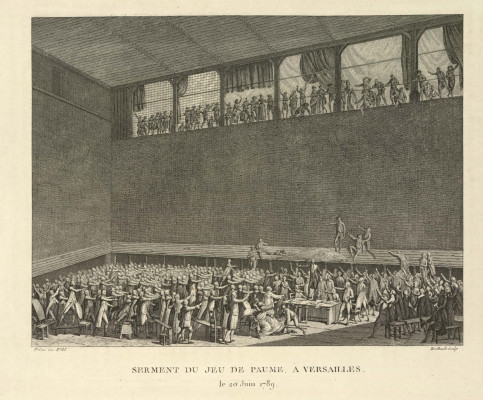 The restaurant chosen was Chez Gaston, one of those quintessentially French bistros where older French expats get a tear in their eye and burst into 'La Marseillaise' once the digestives are placed on the table.

Chez Gaston has been a favourite dining place of the French expatriate community for the past seven years here. The restaurant décor is simple, stylish, uncluttered and comfortable; it has a sort shop house chic that just works in a French absurdist kind of way. The small menu of Burgundian comfort food, a compact wine list, wine of the day and dish of the day are all presented in a series of blackboards hung from the wall in the classic bistro style.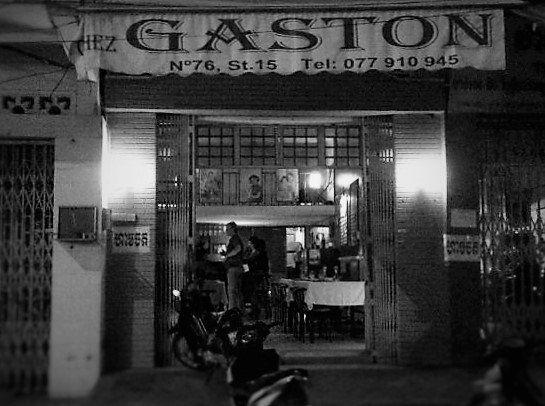 Half a dozen entrées, half a dozen mains, cheeses, a couple of desserts, eight wines and daily specials: the food ranges in price from $7:50 to $12:50 for entrees and $10:50 to $30 for mains. The entrees are a classic selection of various French favourites: salmon, chef's salad, foie gras, jambon ham and beef carpaccio. Whilst the main board offers a duck dish, a pork sausage dish and four different cuts of beouf, (beef).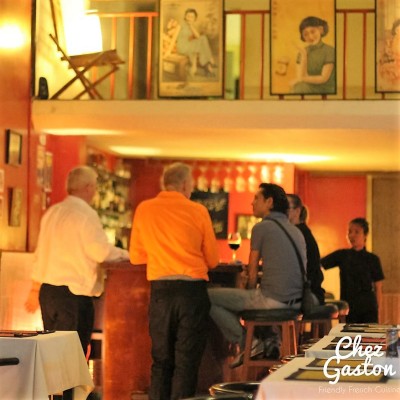 Jean Pierre -whose last name is not Gaston- is a charming gentleman from Dijon in Burgundy and worked in France as a supplier of high quality produce to hotel and restaurant kitchens. He has a keen eye and a good nose for sourcing the finest ingredients in town, either in the local markets or imported from France. His Cambodian chef, Janthy has been with him for many years, working her way up through the ranks to become head chef. Jean Pierre works closely with his kitchen to develop the dishes and sustain the quality, he explains that he and the chef trial many dishes together before it is considered ready to go onto the blackboards.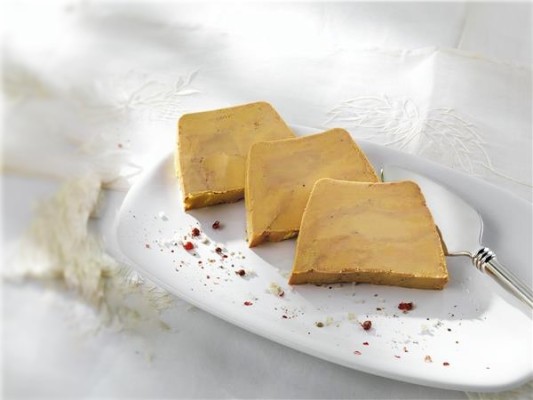 Travel writer for the Washington Post, Joseph Freeman wrote a wonderful article about Phnom Penh a few years ago, stating that Chez Gaston was his favourite French restaurant in the capital, even choosing it as the venue to celebrate his birthday. He wrote "At the end of the meal, the owner pours free shots out of an unlabeled bottle of what tastes like homemade black currant-flavored vodka. If he's in good spirits, and the dinner is festive enough, he leaves the bottle on the table."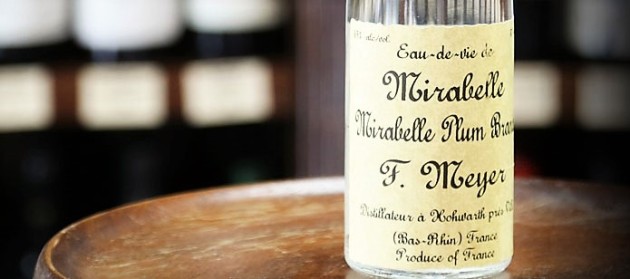 I order foie gras mi cuit, (half cooked) to start, followed by an the Andouillette de Troyes, which is a classic French sausage from Troyes made with pork offal in aspic with some pepper, white wine and onions. The sausage has been imported from France and is served with a mustard sauce and accompanied by those lovely scalloped and baked potatoes from the Dauphine region of France, near the Italian and Swiss borders.
I find good foie gras irresistible and this is no exception, fresh, richly flavourful, and a texture like meat chocolate. The sausage is also superb, with its own unique and delightful textures and flavours, the mustard sauce the perfect accompaniment. My English friend follows his chef's salad with a slow cooked beef cheek in a red wine sauce; it has that magnificent texture of caramelized fat almost like marrow and tender juicy flesh.
Jean Pierre would like me to try his mashed potato and I am very glad I did, it is the best I have tried in this town, the creamy consistency and the buttery flavour is just exceptional.
Chez Gaston has a reputation amongst gourmands for the quality of its Burgundy Snails and I was also almost tempted to try the Onglet à l'échalote, which is a cut of beef sometimes known as hanger or Butcher's beef, the latter because it is said that the quality and flavour of this particular cut is so good that butchers would often keep it for themselves.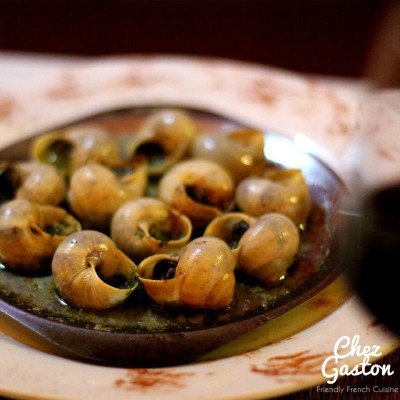 We move on to an unpasteurized camembert cheese, just to help finish off the wine, a 2014 Chateau Tour de Tourteau, ($31) from the tiny appellation of Cote de Bourg in Bordeaux. The easy drinking red was showing itself to be an agreeable red wine.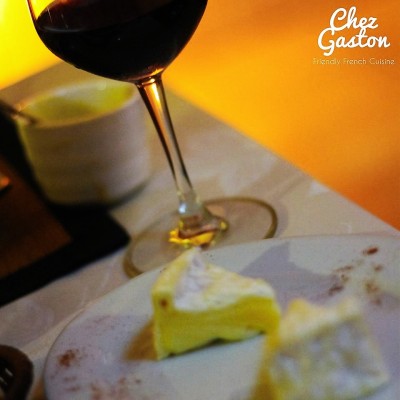 Once the Mirabelle and Poire William, (eau de vie) started to flow I was convinced we'd restored peace and order across the channel, sated and smiling my work here was done, that is until I return to Chez Gaston again, which will be very soon.
Chez Gaston
Open: Mon – Sat 6:00 pm – 11:00 pm
Location: #76, Street 15, Phnom Penh
Tel: + 855 77 910 945