London Gin has come a long way since the early 1700's, when London Town was awash with cheap and nasty versions of a spirit nicknamed 'Mother's ruin', portrayed as the wrong side of the tracks in William Hogarth's famous prints of Beer Street and Gin Lane (1751).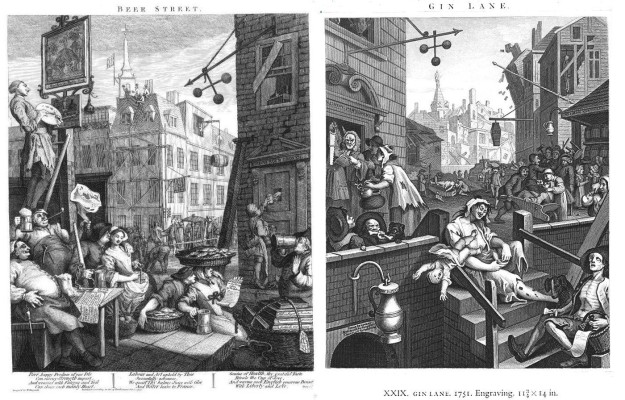 When the British government began allowing unlicensed distilleries to operate within the city, so as to help take up an excess of grain, gin was soon everybody's favourite peril. Inexpensive compared to highly taxed, imported spirits, it would soon be condemned as the impure swill of the poorer classes and not a gentrified drink for upper society.
The British parliament was forced to pass five major Acts, in 1729, 1736, 1743, 1747 and 1751, designed to bring gin consumption under tight control. London Gin's reputation would remain somewhat tarnished for the next 250 years.
Sometime around the end of the millennium, small batch, specialty gins started appearing in the market and were well received by the emerging new wave of bars. Bars with rock star mixologists, elaborate cocktails and an enthusiastic, well-heeled clientele, the very opposite of the poor and sodden souls of Hogarth's Gin Lane.
One of the most successful micro-distillers is Sipsmith, who in 2009 became the first copper-pot based distillery to start up in London for 189 years. As it turns out, one of the founders of Sipsmith, Sam Galsworthy is the great, great, great nephew of Sir Stamford Raffles, founder of Singapore and the man whom the Raffles flagship hotel was named after.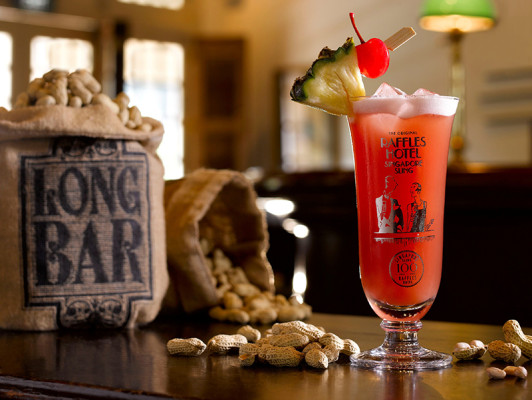 The Singapore Sling, widely regarded as the national drink of that country, was first created in 1915 at the Long Bar in Raffles Hotel by bartender Ngiam Tong Boon. The Singapore Sling is a gin based cocktail.
When Raffles Hotels & Resorts decided they wanted to celebrate the 100th anniversary of the Singapore Sling, they immediately tapped into the family connection and invited Sipsmith to create a bespoke gin worthy of its legend and reputation.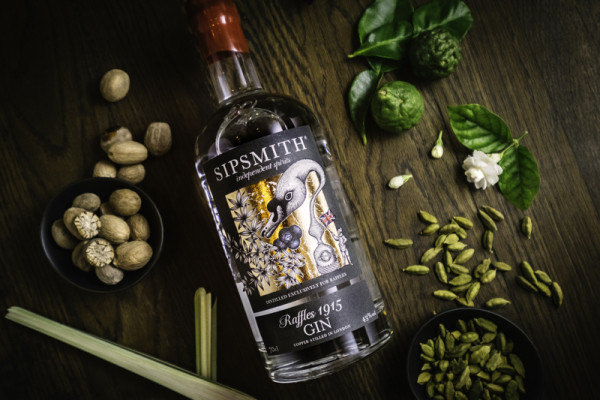 Sipsmith's master distiller Jared Brown was recently at Raffles Le Royal Hotel in Phnom Penh to launch the Sipsmith 'Raffles 1915' gin in the hotels famed Elephant Bar and explained that he immersed himself in the history of the drink and of the botanicals, smells and flavours of Singapore, both now and throughout history.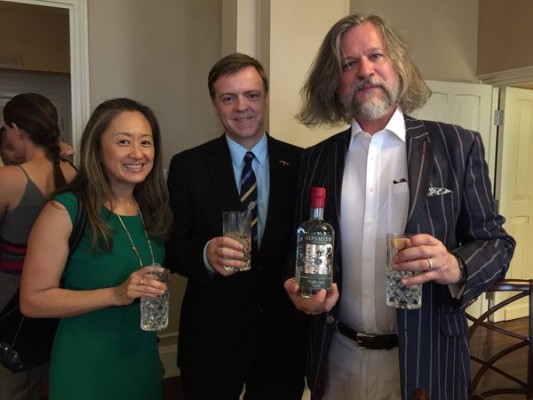 The end result is an extremely smooth and enjoyable gin with aromatics of jasmine, pomelo peel, kaffir lime, lemon grass and cardamom over the more traditional juniper, coriander and orris root. The smoothness and subtle Asian spices make for a very wholly satisfying and enjoyable drink with either soda or, as an enhancement on the original Singapore Sling, building on its legend and taking the story forward.