I recently had the good fortune to participate in an extraordinary seafood dinner where I was asked to pair specific wines to Seafood dishes involving: Salmon, Tuna, Lobster, Oysters, Crab and shrimp. I paired not one, but two of the seven courses with Chardonnay wines and for me they turned out to be the vinous highlights of the evening. Given that they were made with the same grape variety what made them such compelling counterparts was just how different from each other they were.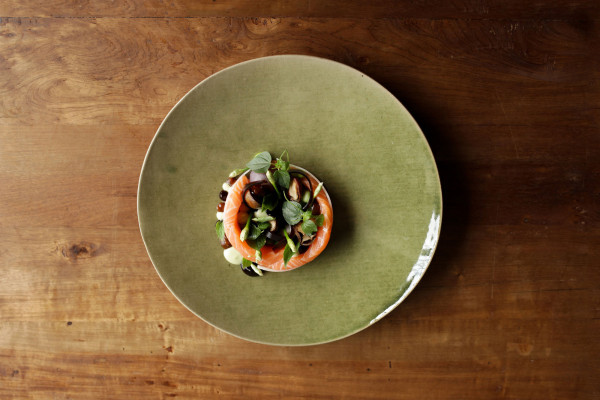 The first Chardonnay was a William Fevre from the Chablis wine region in the north east of France, on the northern tip of Burgundy. The region is characterized by its ancient, limestone soils and an ultra-cool climate for ripening wine grapes.
Chardonnay is sometimes called a white wine for red drinkers, because it is often barrel matured liked many full-bodied red wines and it has a lot of fruit weight and power. In Chablis however, Chardonnay is an altogether different thing. The French term 'terroir' refers to a combination of the climate and soils of a particular region and the way in which these elements of nature give the wines a unique sense of place.
There are few better examples of this than Chablis, where all the power and fruit weight of the Chardonnay grape is bound up tight by the terroir of the region, by the ultra-cool climate and the minerality of the soils. The wines are restrained and elegant yet there is that underlying suggestion of power. The William Fevre Chablis was all white peach and fig fruit wrapped up in flinty, green apple acidity with a long and lingering finish of talc and minerals. It was a perfect contrast to the richness and starch of the crab and sweet corn.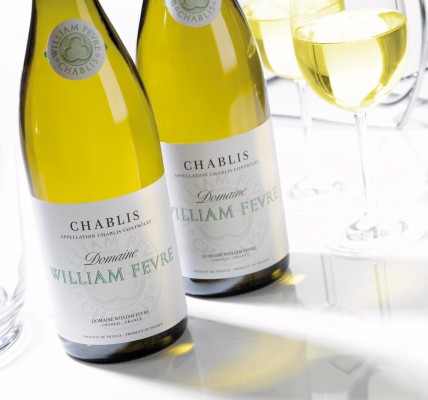 From one of the northern most wine regions in France we traveled to the other end of the globe to one of the Southernmost wine regions in Australia, on the island of Tasmania. The Chardonnay here is richer, broader on the palate, the fruit flavours are more to the fore whilst the acidity and structure is more loosely knit. The Dalrymple Chardonnay from Piper's River in Tasmania has enough acidity in the citrus spectrum to give the wine balance with fruit flavours of nectarine, grapefruit, melon and lemon. The wine is given complexity by notes of spice, smokiness, butter and toast from maturation in French oak barrels. It was rich, smoky and a delightful compliment to the Salmon.
Not all of the wines on the night paired so well but, I enjoyed these two enormously and thought they were a great example of the diversity of wine and the role of nature in winemaking.