Last week was 'Good France' week in Cambodia, seven days spent celebrating the French 'joy for life' and the art of the French table. With a vast array of events, dinners and promotions, Phnom Penh's French community, restaurants, brasseries and bistros did themselves proud.
Given the sense of occasion, I thought it only fitting I pay a visit to one of the capital's French institutions, Bouchon Wine Bar and catch up with its irreverent smooth-operator, Stan Loubieres.
Stan's ancestors were the blue eyed Kabyle from the mountains of Algiers, the family moved to Constantinople and ran a hotel and restaurant there until the First World War. Stan's mother came from Normandy where she lived in a large house filled with peasant children. During the German occupation of WW2, produce from local farms would be concealed in the children's clothing before they were dispatched to Paris as black market runners delivering contraband. Stan's family ended up owning La Gare Hotel near the Bordeaux train station. It would seem somehow inevitable that Stan would end up in the family trade.
As a young traveler Stan found himself behind the bar at the famous Power Plant recording studio in London, he soon moved from mixing drinks to the mixing desk and a highly successful career as a sound engineer followed. At Bouchon, Stan is part mixologyst, part mood therapist, offering ethereal sounds with his soothing libations.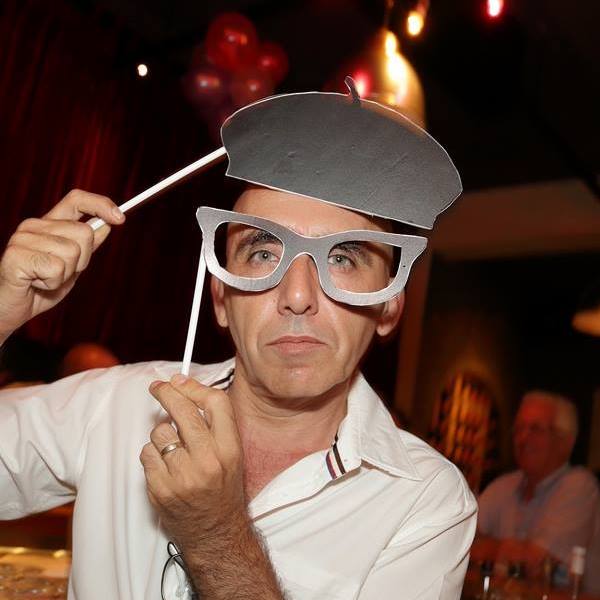 Bouchon Wine Bar was the concept of Stan's business partner, French expatriate Cédric Gertgen, who missed the atmosphere of the bouchons back home. The original bouchons were small inns around the Croix-Rousse area of Lyon that served the canuts, who worked the Jacquard Looms of the Lyonnais Silk Monopoly. The ambience of the bouchon was always intimate and convivial, the workers enjoying camaraderie with the owner.
Just how the bouchon's got their name is lost to history however, the name is used to describe a wine stopper or cork. According to the French pocket dictionary 'Le Petit Robert', another use of the name is for a bundle of twisted straw and it is said that innkeepers would hang a tied bundle above their doors to identify themselves. It is also interesting to note that the inventor of the first semi-automated silk loom, in 1725 was a Lyon textile worker named Basile Bouchon.

Phnom Penh's Bouchon Wine Bar is in the quiet street of 246, just off the riverfront, between the Himawari Hotel and Sotheros Boulevard. The exterior design is classic French bistro, with a red awning that covers the little courtyard for smokers. The interior is part wine cellar, part deconstructed bistro with bare timber wine racks, polished concrete floors, exposed brickwork and iron piping. There are blackboards on the walls and large retro factory lights over a u-shaped bar in the center of the room. There are bar stools and high tables one side and a row of dinning bays with banquette seating along the far wall. Touches of crushed red velvet add to the casual chic.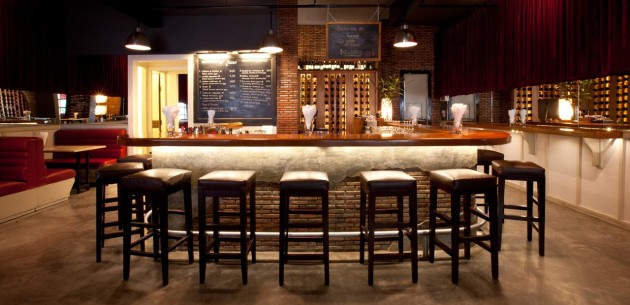 Cedric wanted to offer clients wines that were different from the same labels he saw at every other outlet and called in a Bordeaux connection to import his own range; there is also a small wine boutique next door for take home sales. The blackboard offers around ten wines by the glass, most of them exclusive and prices range from $3.50 to $7 per glass. The wine list has over sixty different wines by the bottle, at very reasonable prices.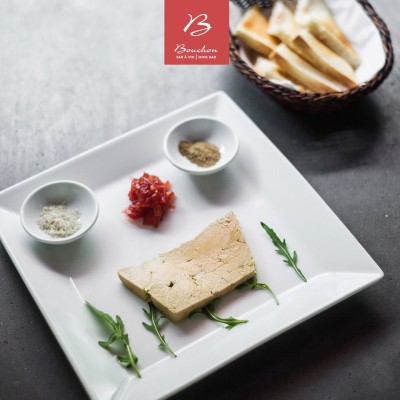 The Specials board offers enticing snacks like Camembert on toast for $4 or dry sausage for only $3.50, whilst there is a more substantial Veal Escalope Milanese for $12. The main menu has cheese platters, charcuterie plates; pots of foie gras and rillettes. There is an excellent Cheese Soufflé and an irresistible Welsh rarebit. The roast chicken is very good and there are classic dishes like Coq au Vin, Veal Blanquette, Chicken Provençal, Beef Bourguignon and half a dozen French desserts.  The food is very French provincial, delicious fare with a glass or two of good French wine.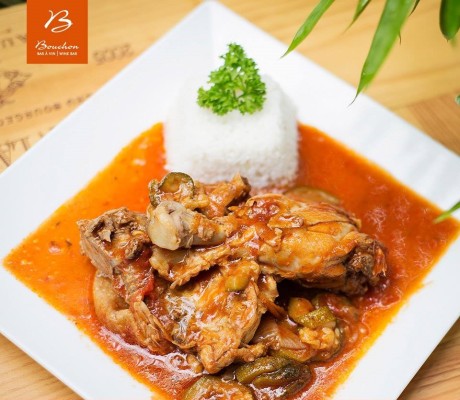 After dinner it's time to really get into the hum of the bar; Stan's signature sounds take things up a notch and the long list of exotic cocktails, including 24 variations on the Martini, are some of the best in town, it soon becomes apparent that every day at Bouchon is 'Good France' day and life is indeed a joy.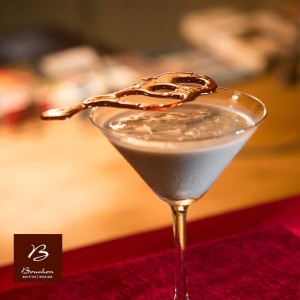 Bouchon Wine Bar, Phnom Penh
Note that Bouchon is now located in a beautifully restored old colonial house and is even more impressive than ever
-now  located #82 street 174.
+855 77 881 103
Opening hours: 4pm till late