Black Bambu is a melting pot of many ingredients: a place where western cooking meets eastern spices, a coming together of people from different backgrounds to pursue a common goal and a focal point for ideas forged to achieve a single purpose.
Tom O'Connor is one of Cambodia's most entrepreneurial and successful restaurateurs with a string of popular and lucrative enterprises to his name. A former chef himself, a look at Tom's culinary journey reveals his exceptional instincts when it comes to this city and its hospitality and his excellent timing when it comes to creating new dining experiences in the capital. Having been involved in setting up and managing the Foreign Correspondence Club, Metro, Fish and The Exchange; it seems that with every turn of Phnom Penh's economic-development wheel, Tom O'Connor has been right there with a cutting- edge dining venue .
Chef Al Schaaf is a long-term expatriate in Cambodia who has a strong cooking background combined with a deep connection to his adopted country – he has a Cambodian family, and speaks, reads and writes fluent Khmer. His culinary style is ambitious and influenced by diverse sources – both in technique and ingredients. His creativity and flavors can be bold while his technique and deft touch show his classical training and culinary sensibilities. It would be wrong to call his cuisine fusion, instead he creates dishes that are unafraid to draw on French, Cambodian, Japanese, Mediterranean, North African, American and other styles, spices and cooking procedures; in order to create his own unique and exceptional flavors and textures. Having returned to the fine-dining kitchen after some years establishing other business interests; one gets a sense that chef Al Schaaf is determined to push himself as far as he can go and not die wondering about what might have been.
Scott Neeson's story is oft told and well worth listening to, a Hollywood marketing executive including a stint as president of 20th Century Fox International, he was a powerbroker in the movie industry with the world at his feet. On a holiday to Cambodia in 2003 Scott found himself looking out over the notorious Steung Meanchey garbage dump, at the hundreds of children scavenging in the most toxic and perilous of conditions and it had the profoundest effect on the man, he knew his life could never be the same. Soon after, Mr. Neeson resigned from his job, sold his possessions and started the Cambodian Children's Fund; 12 years later his story still baffles some of his former colleagues, while all over the world it inspires many more.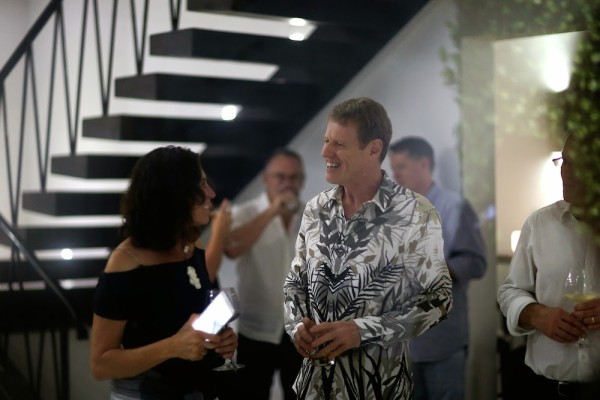 Black Bambu restaurant was set up to support the Cambodian Children's Fund, the restaurant provides vocational training for older children as they learn skills and gain experiences that are invaluable to enter the workforce. Vocational students who elect to work in hospitality undertake a starter course in language and basic skills and are then placed at The Exchange bar and restaurant where they learn with an experienced team. Once ready, trainees are then transferred to commence work at Black Bambu. The profits of the restaurant go to the CCF.
The large white house and garden that is Black Bambu was designed pro-bono by Italian architect, Illenea Goremi, who transformed a run-down villa into a striking, minimalist dining, hospitality and entertainment space. It comes complete with a pergola in the front lawn to sit and enjoy drinks on arrival, a large courtyard area for alfresco dining and two levels of dinning indoors, in an unobtrusive and uncluttered setting with framed retro posters on the walls paying homage to Cambodian artists of the 50s and 60s as well as a few more recent ones. The feel is relaxed and sparse, even when it's a full house it never feels overcrowded.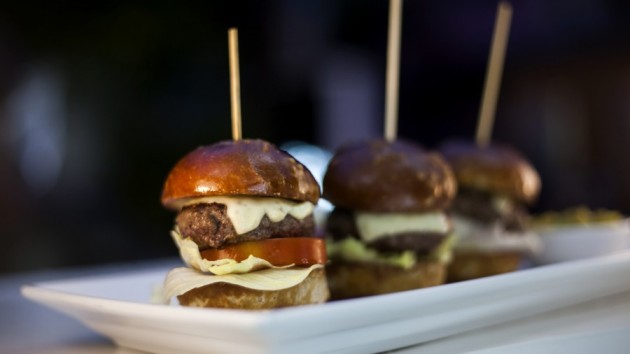 The menu is broken down into either small sharing plates or large main plates with an additional list of specials. Prices range from around $4.50 to $8 for the sharing plates with some of the larger plates up around $14, and $21 for the imported beef steak.
Al Schaaf's dishes dance between fun favorites like lamb mezze plates and mini burgers to more sophisticated explorations of east and west. Highlights are a house pate with Kampot pepper, house sausages with lamb and lemongrass, miso salmon with okonomiyaki (a savory Japanese pancake), soy and black pepper caramel pork belly, chili crab linguini with lemon and ikura (fish roe), balsamic glazed lamb shoulder, a prawn, cashew and coconut curry and a house made ricotta with edamame beans and roasted eggplant.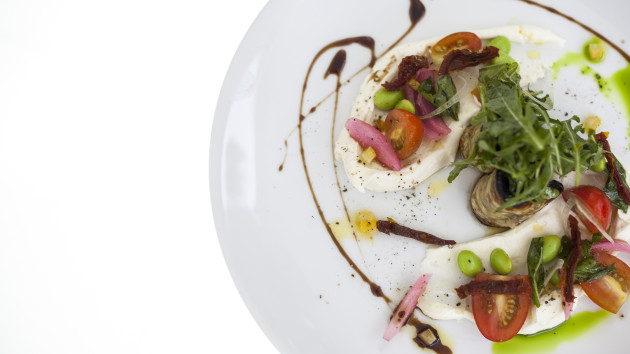 The restaurant also makes its own premium ice cream, has a well-curated wine list and a range of cocktails with local accents and flavors. There is obviously a hard to resist, feel-good factor to Black Bambu – but to be sustainable and truly beneficial to its mission it also needs to be consistently deliver high quality. I am quite happy to report that it is succeeding brilliantly. It may be for a cause, but it is also a celebration and an invitation to savor.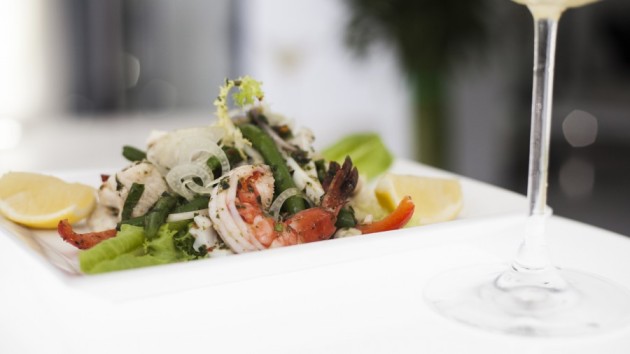 Black Bambu
#29, Street 228
Tel: 023 966 895
Open Tuesdays to Sundays from 10:30am to 11pm
www.black-bambu.com