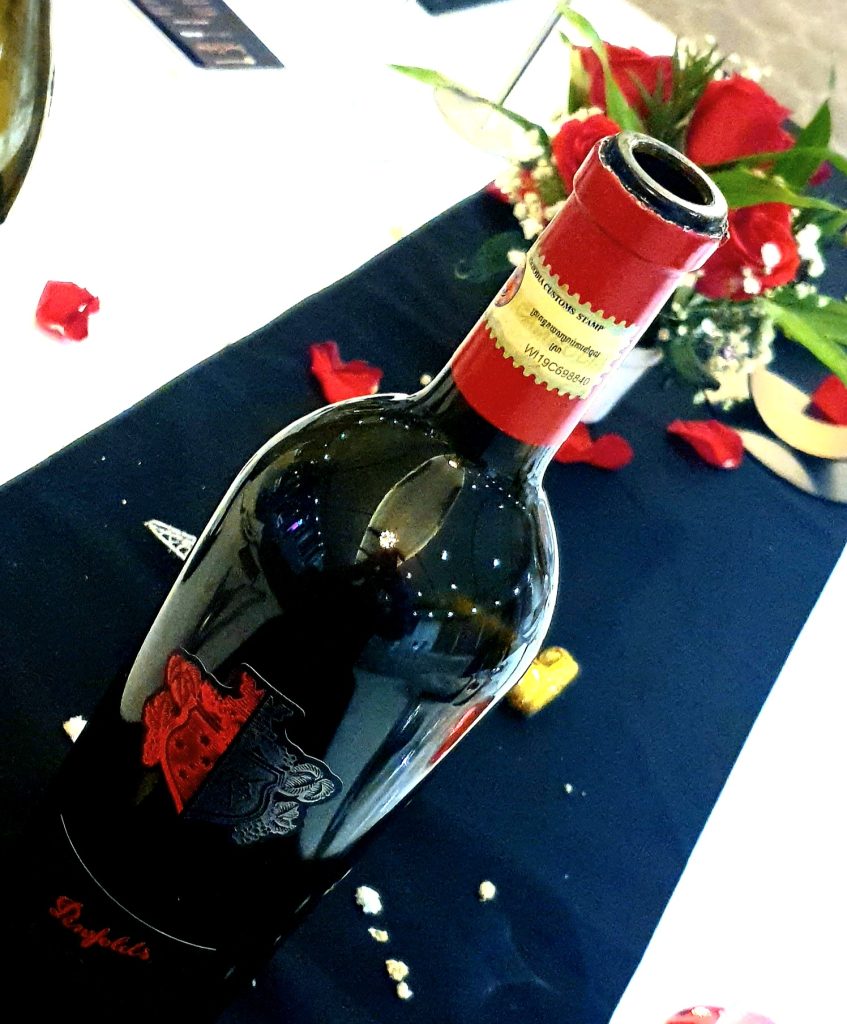 Penfolds 'Super Blend' Bin 802A, Cabernet Sauvignon / Shiraz, 2018, South Australia 
At an exceptional evening of Hikaru's superb, contemporary Japanese cuisine at the Himawari Hotel in Phnom Penh, with the team from Chhivtimex, Penfolds wonderful wine agents in Cambodia, I was privileged to try the very limited release Bin 802A 'Super Blend' as Penfolds are calling it.
Essentially the wine acts as a destination for Penfolds 'A1 grade' Cabernet Sauvignon and Shiraz fruit that does not make it into the final Grange blend, the wine is meant as a celebration of the quintessential Australian red blend, (Cabernet Sauvignon and Shiraz).
There are actually two, 2018 'Super Blends', the Bin 802A and the Bin 802B; Penfolds Chief Winemaker describes it as being 'in the spirit of innovation and experimentation, noting there is 'One super blend, two Interpretations'. There are 1,400 cases of the Bin 802A and there will be 5,000 of the Bin 802B, the 'A' available now and the 'B' to be released next year.
Released as a collector's item and in recognition of the much-heralded 2018 vintage, the two 'sibling' wines have been raised in different environments, yet remain distinctively Penfolds. Bin 802A components were aged separately in new American oak hogsheads for 22 months prior to being blended; the components of 802 B were first blended and then aged together in French oak.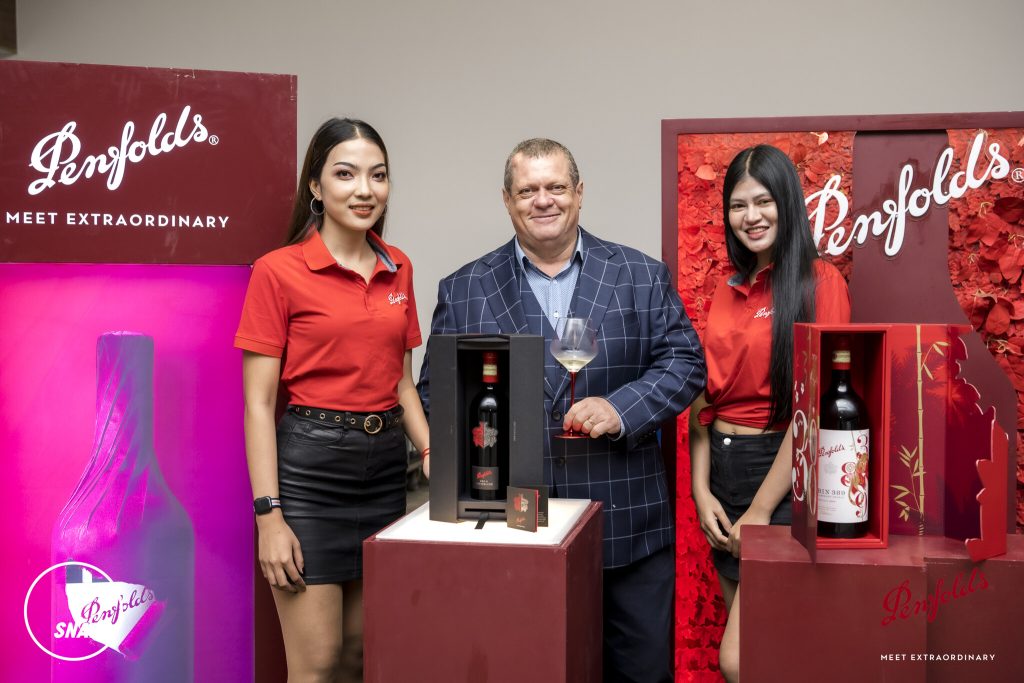 The Bin 802A is 68% Cabernet Sauvignon and 32% Shiraz, the fruit coming from Barossa Valley, McLaren Vale, Coonawarra, Wrattonbully, Robe, and the Clare Valley. The American oak was 100% new.
The colour is a dense, deep red with a glowing crimson halo. Aromas leap from the glass, a dazzling display of blackcurrants, plum, goji, chinotto and hints of oak spice, polished wood, bread dough, herbs, tobacco, mocha, vanilla and roasted coconut. The wine's bouquet demands your attention and then draws you in, olfactory hypnosis!
On the palate the wine is full-bodied and full-throttle, unabashed and unashamedly warm, rich, generous 'Aussie' red wine. Lashings of dark plum and red berries with complex notes of toffee, tomato vine, olive tapenade, molasses. The palate is long and gets a whiff of smoke on the tail, the tannins creep in and assert themselves on the palate, fine, dry, long, supple.
The wine has unbridled power but there is also grace and allure. On sight and smell, it appears as if this wine wants to wrestle you to the ground and over-power you with all it's got. On tasting, the wine gives your palate a big friendly hug and wins you over with its charm and undeniable finesse.
A wine that makes both a statement and a promise, it will be interesting to see how it's developing in a decade from now.
Around 800 USD per bottle and only 30 bottles available in Cambodia. (most of them already sold), contact Chhivtimex for further details.
Selected photography by SNAPP