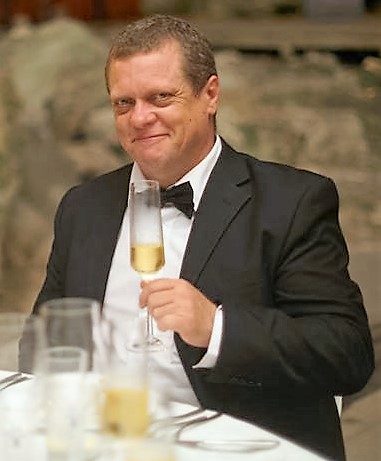 Darren Gall picks 3 wines from our Cellar
Lavau Condrieu, Viognier, Blanc 2012
The Condrieu region, Appellation d'Origine Contrôlée (AOC) sits in the northern Rhone, close to Vienne and just to the south of Côte-Rôtie. The vineyards are mostly planted on steep slopes in free-draining, granite soils and are hand-tended.
The only AOC wine permitted in the region is a white wine made entirely from Viognier. The clone of Viognier grown in Condrieu produces low yields of small berries making for dry white wines that are aromatic and intensely flavoured.
The 2012 vintage produced a particularly low crop but a fine summer allowed the small, concentrated berries to achieve optimal ripeness. Producing great Condrieu is all about capturing the freshness and aromatics of the variety whilst adding subtle layers of textural complexity and flavour. After a temperature-controlled fermentation in stainless steel tanks, the wine was transferred to second and third fill oak vats where it spent ten months on its yeast lees which add depth and complexity to the wine.
At nine years of age, the wine is fully matured and showing splendid tertiary, developed characters in the glass.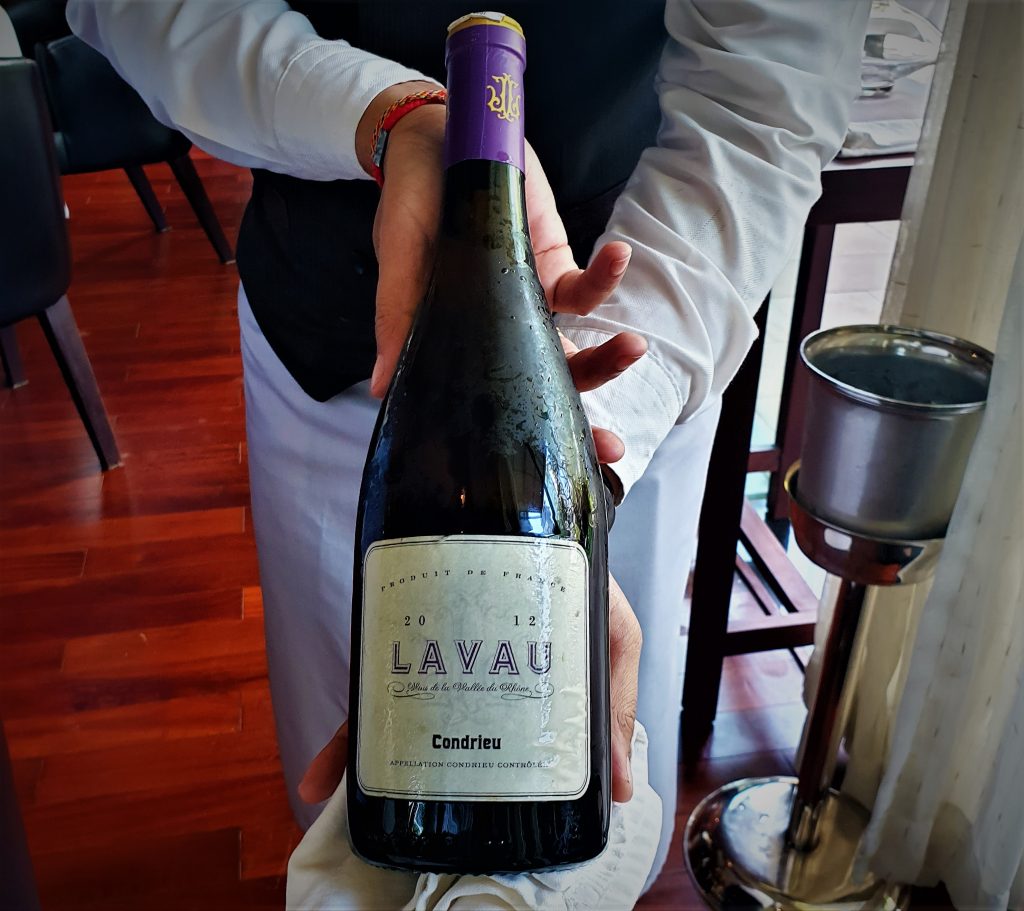 Appearance: A deep, damp straw colour with a copper/bronze halo
Bouquet: complex aromas of acacia, wild honey, almond/marzipan, dried apricots and floral spice
Palate: A medium-bodied white wine with a rich, fruit-driven texture and flavours redolent of white peach, almonds, candied citrus and wild honey. The richly flavoured fruit characters given balance on the palate by a light, cleansing wash of fine mineral acidity on the finish.
Chateau d'Aiguilhe Querre, Grand Vin de Bordeaux, 2010
Cotes de Castillon
Chateau d'Aiguilhe Querre is owned by Emmanuel Querre and Gaetane Querre. The Querre family has been active in the Bordeaux wine negociant business since 1897, purchasing their first vineyard in 1909.
The 2.4-hectare Cotes de Bordeaux vineyard is planted to 80% Merlot and 20% Cabernet Franc with the average age of the vines at 40 years. The soils are clay and limestone and the vineyard is located at the peak elevation of the Saint Philippe d'Aiguilhe plateau.
This dry red was vinified in small, temperature-controlled, stainless steel vats. Malolactic fermentation took place in barrel, 60% new oak with 14 months' maturation before bottling.
An inexpensive, 11-year-old red wine kept in very good condition and still drinking well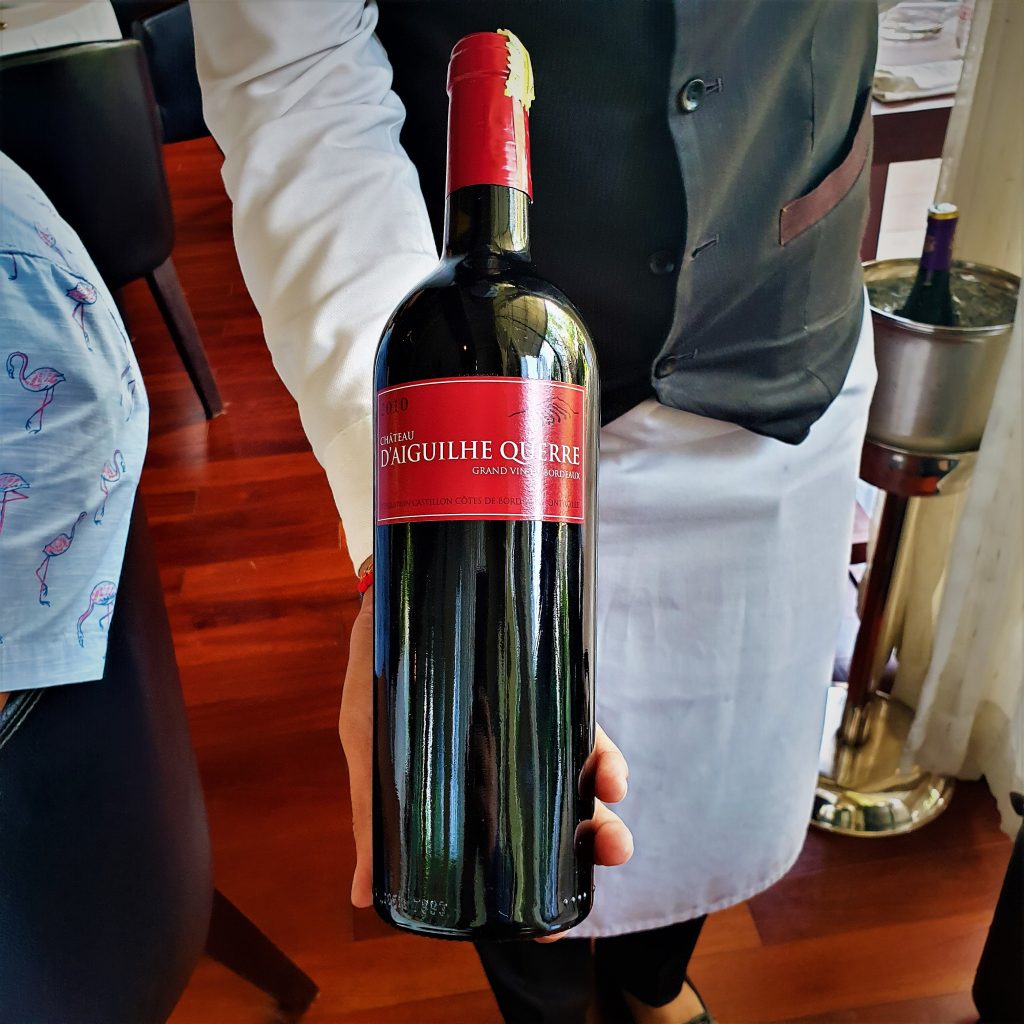 Appearance: Deep, brick red with a gold, bronze halo
Bouquet: Red currant fruits, cedar and tobacco leaf, liquorice, coffee grinds and oak spice
Palate: A medium-bodied red with a silky texture, red currant fruit flavours, wood spice and fine, drying tannins.
Chateau de Laubade Armagnac XO,
Bas Armagnac, Gascony, France
The Chateau was built in the region in 1870 and has been run by the Lesgourgues family since 1974. An exceptional producer, Laubade was one of the very first Armagnac houses to receive the prestigious distinction "Entreprise du Patrimoine Vivant", the (EPV) label a mark of recognition of the French State to reward excellence and traditional knowledge and enterprise.
The XO is produced from mainly Ugni Blanc and Colombard grapes with the small addition of some Baco and Folle Blanche. It is a blend of base Armagnacs from 15 to 25-year-old. All the fruit is estate grown and each variety is distilled separately. The estate coopers its own barrels from Gascony oak and the final blend is made up of over 50 base distillations.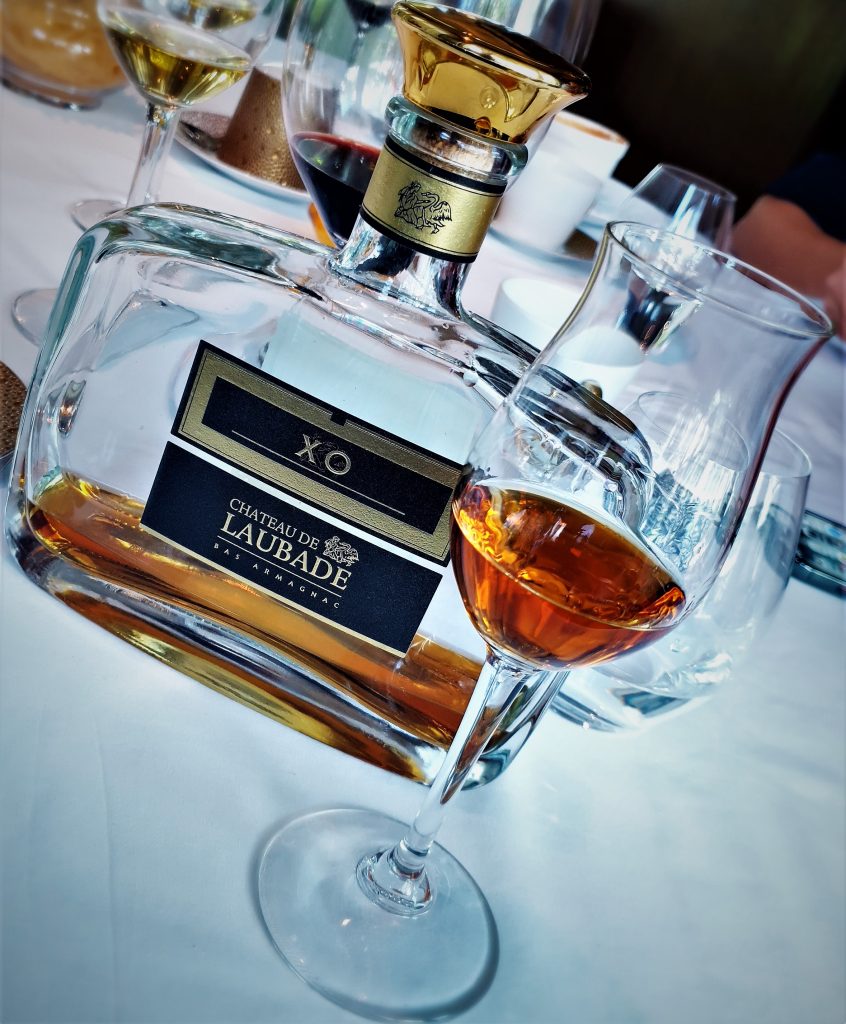 Appearance: Vibrant, shinning Amber in the glass
Bouquet: Nutty notes with prune, vanilla, orange peel a hint of cinnamon spice and a whiff of smoke
Palate: Rich and sweet, with nutty notes, stewed plum and faint accents of smokiness. Very elegant, very fine.