"I thought that all generations were lost by something and always had been and always would be"
      ― Ernest Hemingway, A Moveable Feast
The 'Roaring Twenties' as the 1920's were known in America or, as the 'Annees Follies' in France, was a decade described as being culturally edgy in the cities of New York, Chicago, New Orleans, Los Angeles, Paris, Berlin and many more. It is seen as an era of cultural, artistic and social dynamism and Art Deco was at its height, inspiring everything from the tallest buildings to railway stations, automobiles, movie palaces, interior design, ocean liners and juke boxes. Even the Hoover Dam is said to incorporate elements of Art Deco in its design.
Art deco emphasizes geometric forms: spheres, polygons, rectangles, trapezoids, zigzags, chevrons, and sunburst motifs. Elements are often arranged in symmetrical patterns. Colors tend to be vivid and high-contrast.
"During its heyday, Art Deco represented luxury, glamour, exuberance, and faith in social and technological progress."
The 1920's was also a period in time when much of the developed world's women were finally given the right to vote and felt empowered, independent. A time when Jazz and dancing were all the rage, in England they had the 'Bright Young Things' a crowd of aristocrats and socialites who threw extravagant parties, were seen in all the latest and best places and were gossiped about in the tabloids.
In France, there was the 'Lost Generation' a term used to describe the restless and disillusioned World War 1 returnees and survivors who struggled with the prosperity and ostentation of the decade, after the desolation and horror of the war years. They were cynical and critical and were perhaps no more personified that in a group of expatriate American writers in Paris, most notably Gertrude Stein, Ernest Hemingway, T. S. Eliot, Ezra Pound and F. Scott Fitzgerald; who all enjoyed a very creative period in their lives and went on to enduring fame and / or infamy.
Hemingway recounts his time with the group in 'A Moveable Feast'; in November 1956 Hemingway recovered two small steamer trunks that he had stored -in March 1928- in the basement of the Ritz Hotel in Paris. The trunks contained notebooks he had filled during the years he lived in Paris. He had the notebooks transcribed and the book was published posthumously in 1964.
The title was suggested by Hemingway's friend and biographer A. E. Hotchner, who remembered Hemingway saying in conversation: "If you are lucky enough to have lived in Paris as a young man, then wherever you go for the rest of your life, it stays with you, for Paris is a moveable feast."
Myself, having been a resident of Phnom Penh for many years now and a resident of South East Asia for many more; I sometimes think that few expatriates come to Cambodia of their own volition, they are often sent here by 'the firm' or, they are running away from something or, perhaps searching for something elusive, something more inside of themselves than a place on a map. They don't really come here; they sort of end-up here, a group of lost souls, a 'Lost Generation' unto themselves. I know I am one of them, so perhaps I am projecting here but, I think not.
Cambodia and Cambodians themselves have of course endured their own horrors of war and their own lost generations, now a new generation arises, a youthful generation not born during the decades of turmoil. A generation not merely eager to put their parent's past behind them but to forge a new and better life for themselves; they are old enough to be now testing the waters and the limits of their influence on the future of their country and their people.
Cambodia is a nation in transition, as the economies of their region continue to prosper and grow, there is now a new generation of Cambodians determined to see that they are not left behind and that Cambodia's wealth is for all Cambodians.
I find myself inspired by their voices and hopeful for their nation, I am emboldened by their cause but fearful for their souls, it will take wise heads to manage the transition and not just on young shoulders but, also on the shoulders of their fathers and the fathers of a nation.
In the Woody Allen movie 'Midnight in Paris' the lead character arrives in modern-day Paris yearning for an earlier time, the 'Roaring Twenties' and the time of the 'Lost Generation', only to find that when he is magically transformed to that very era, the love interest he finds there is herself pining for an even earlier era, the Paris of the 'Belle Époque' in the late 1800's. Cambodian's often look to the past when it comes to the pride of their nation, the majesty and magnificence of the Angkor period, (as depicted on their flag) or, the modernism and freedom of post-colonial independence in the 1950's and early 1960's. I believe that if we can be proud of our past, we can then be more fearless about building a better future.
Phnom Penh was once known as the 'Paris of the East' for its large boulevards, its monuments and its national institutions. Its own version of the roaring twenties occurred between the gaining of freedom from French colonial rule in 1953 and lasted up until the terror of war arrived in the mid nineteen sixties- when Vietnamese occupation of Cambodian territory, US carpet bombing, civil war, the overthrow of their king and ultimately, genocide tore up the very fabric of a nation, its people.
There was, for an all too brief period of approximately a dozen years, this golden time when Phnom Penh shone like a bright shiny jewel in the center of the country, a time of prosperity and a time when architecture and newly constructed national buildings began to shape the city. There was also a flourishing outburst of contemporary arts and culture. Modern houses were built, many influenced by Corbusian modernism and modern Bauhaus architecture, a sort of postindustrial-age cubism with significant accents of Art Deco.
Today, in the rush for a new modernism, to build a new city and to join the 'Asian Century' of economic growth, development and prosperity, it is easy to lose cultural icons and historical buildings -urban structures of significance. Sometimes they are lost merely in a grab for cash, sometimes their cultural significance is merely understated or not understood. Whilst for the people of Cambodia now is surely a time to look forward and not back, to a new Cambodia, to new hope, to the freedom and prosperity of its future generations, it is important we do not lose these structures, buildings and urban icons in Phnom Penh. Often, these are some of the most attractive visual stimulants in the landscape but they are also the story of a city, of its ages and eras, its development and its growth, it is not what they have to say about the past, but how they inform us about who we are now and how we got here and who we hope to be as a city, as a capital, a nation and as a people. As an expatriate, I understand that I am and will always be on the outside of this very internal searching of a city's soul however, it is my home and it seeps through my pores and surges through my veins and is very much part of who I am.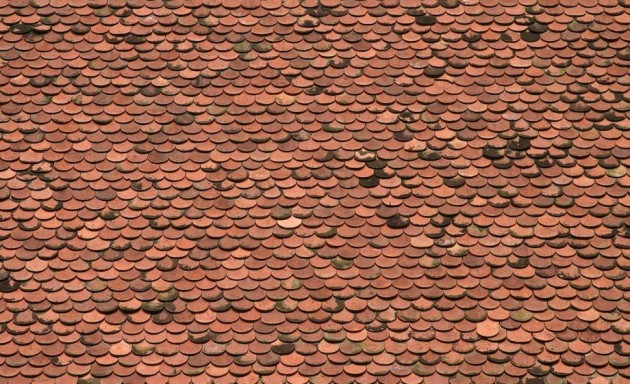 Before I arrived in Phnom Penh to become, (quite to my surprise) a permanent resident in 2008, I had spent the previous fifteen years as an almost constant traveler for my profession, it was a glamorous, adventurous and ultimately, hollow life; one where my friends were scattered around the globe yet, I'd be lucky to know the name of a single person in my home suburb, let alone my street.
Phnom Penh was the first time in half my adult life that I wasn't jumping on a plane every two weeks or so and disappearing from other people's lives -for months on end. In my time here, I have seen a king pass away, people rallying in the streets, a person shot, couples fall in love and get married, I've seen feasting and famines, floods and fires, births and deaths, I've made friends, joined communities, I've sometimes done my part and sometimes turned a blind eye, I've been enchanted and repelled, I've been happy and sad, I've set down roots, had relationships, I've witnessed progress and handicaps I've made friends and lost friends, (but hopefully not made enemies) and I have seen a city's joy and a city's despair – I am ever hopeful for the future.
A person once said to me that "It is not where you are but what you are doing that counts" I found this very profound indeed however, I have also learned that 'what you are doing' means doing what you can to make where you are a better place –not taking on more than you can deliver, just doing what you can- and this is what being part of a community, part of a city is all about. For me, I am lucky enough for that city to be Phnom Penh, I did not come to Phnom Penh, I ended up here, fleeing personal tragedy, (and since I am determined to be completely honest, some personal danger). I was broken then, I am put back together now, the cracks and the glue a part of who I am. Phnom Penh is my city and for the first time in half my life I can say that I do know the names of some of the people in my street and in my suburb; people I care about, people I love, in a place to finally call home.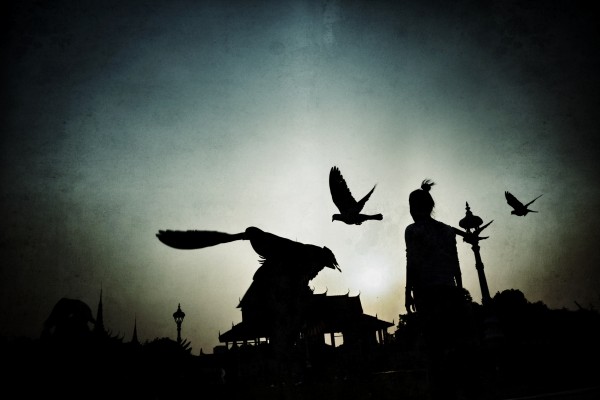 Author's Note: As urbane readers may deduce, this story started out being about something entirely different and so, I must ask that you forgive my self indulgence and for letting the muse take me where it and not I wanted to go.