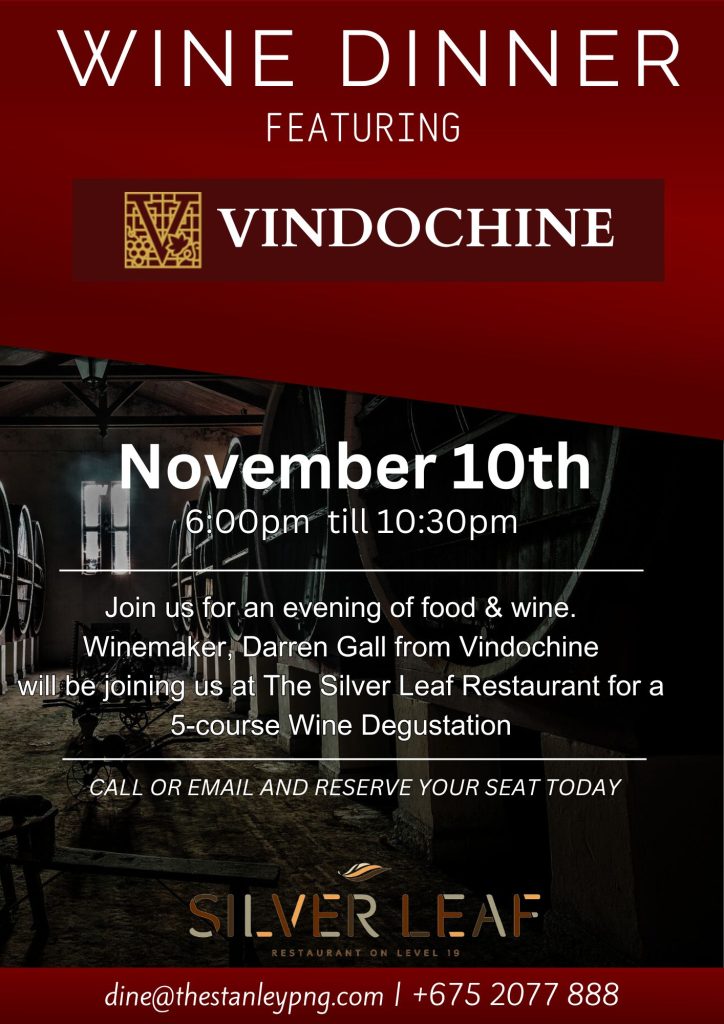 Vindochine is coming to Papua New Guinea, for an exquisite food and wine pairing event, see you there.
"Sip, savor, and swirl! Join us for an exquisite Wine Dinner featuring VINDOCHINE, perfectly paired with the expertise of Winemaker Darren Gall.
Indulge in an evening of fine wines, culinary delights, and delightful conversations at the Stanley Hotel & Suites Silver Leaf, 19th Floor, on November 10th, from 6 pm to 10:30 pm. Reserve your seat at the table and elevate your senses. Cheers to an unforgettable night!
The Stanley Hotel & Suites, Port Moresby – PAPUA NEW GUINEA
"With lavish interiors, breathtaking views of the city and fantastic food offerings, Silver Leaf is the epitome of fine dining in Port Moresby.
The 60 seat restaurant provides guests with an unprecedented dining experience in the heart of the city, offering quality and consistency in all aspects of food, wine and service."
World Luxury Hotel Awards