Cambodians love their Bordeaux reds; wines that are big, bold and full bodied are just fine, as long as they come from the Left or the Right banks of the Gironde River in the south west of France.
Yet there is a whole world of wine, of different colours, styles and varieties to be discovered and enjoyed, even from within France. Often these alternatives are much better suited to the climate, the cuisines and the general milieu of South East Asia.
Just a few short years ago Bordeaux wine was at the height of its popularity in China and record prices were being set for the wines. An article by one of Asia's longest serving wine scribes, Ch'ng Poh Tiong, at the time proved a cautionary tale. Poh wrote about China's historical preference for elegance, delicacy, balance and finesse in everything from cuisine, to art and fashion, suggesting that China would eventually turn to Burgundy wines which possess similar qualities.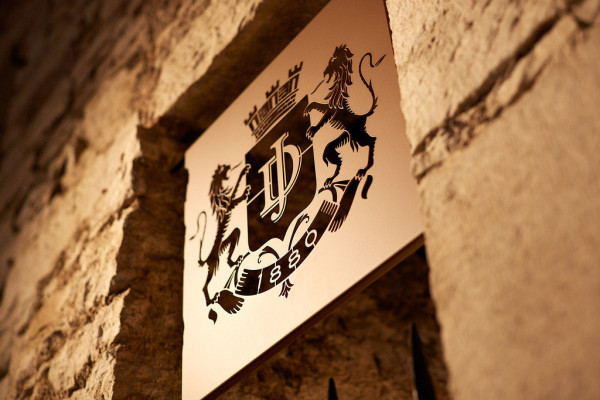 The rest is history, after setting record prices for 2009 Bordeaux; the 2010's crashed when Chinese buyers shunned further increases in price. Chinese wine buyers did turn to Burgundy and when we talk about China in this instance we must also include the large Chinese communities throughout South East Asia beginning with Hong Kong, Singapore and Taiwan.
Thailand has the largest Chinese population outside China and there are significant Chinese populations in Malaysia, Indonesia, Myanmar, Laos, Vietnam, Philippines and of course Cambodia.
Zachy's Wine Auctions report that in the first few months of 2016, Burgundy wines continue to fetch the highest bids in the region. It would seem a question of when, not if Cambodia will follow the regional trend.
Made from Pinot Noir grapes, Burgundy's red wines are lighter in body than their Bordeaux counterparts, with less tannin and finer acidity, they are well suited to a hot climate where they can be well chilled and still possess attractive fruit characters on the palate, (Chilling down big, oak matured wines can often close up the fruit and amplify the wood and tannin characters).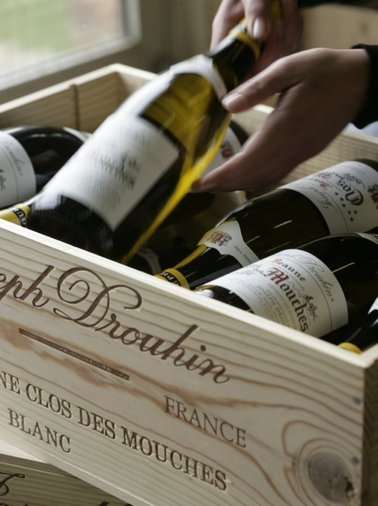 Pinot Noir is also one of the great varieties to pair with a raft of Asian and South East Asian cuisines, the body matching the lighter and more delicate dishes and the fruitfulness and good acidity pairing well with spices.
There are a few of the larger Burgundy Houses being distributed in Cambodia: Louis Latour, (Celliers d'Asie) Bouchard Pere et Fils, (Warehouse) and Joseph Drouhin (Khema).
At a recent tasting I revisited the Joseph Drouhin, Nuits Saint Georges, Procès, Premier Cru 2007, a tricky vintage interrupted by late rains and disease pressure in the vineyards; it produced variable wines from vineyard to vineyard and from producer to producer.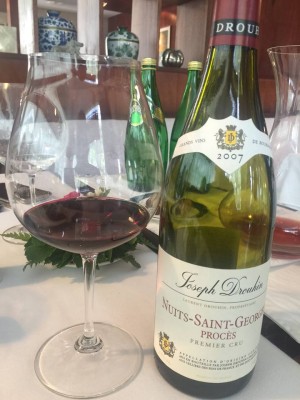 Almost a decade on, the wines colour is beginning to show the tan / gold hues of tertiary development, the bouquet retains a core perfume of ripe berry fruit hanging onto the bloom of youth. Aromas of cherry and raspberry are given further complexity by the developed notes of leather, truffle, all-spice, cashew, rhubarb and autumn leaves. On the palate there is typical Drouhin finesse and elegance, cool fruit with bright acidity, minimal oak and only the finest tannin, drinking perfectly well now the lovely tertiary characters envelope a delightful 'sweet spot' of still vibrant, primary fruit.