"What profit hath a man of all his labour which he taketh under the sun? One generation passeth away, and another generation cometh: but the earth abideth for ever. The sun also ariseth, and the sun goeth down, and hasteth to his place where he arose."
                                                                                                                                                            Ecclesiastes 1:3-5
The heat in Cambodia is stifling, baking; many suggest it is hotter than it has ever been before. As we crawl toward the rainy season on our hands and knees, the humidity in the air begins to build, it will continue like this until it feels as if we are wading through a steaming bowl of broth. Dark clouds will soon begin to form on the edges of our reality. Living each day covered in a thin film of sweat and an even thinner film of sanity, as our horizons shimmer and dance like liquid dreams.  A life reduced to time that has stopped, between brief moments of refreshment. We all go a little mad at this time of year.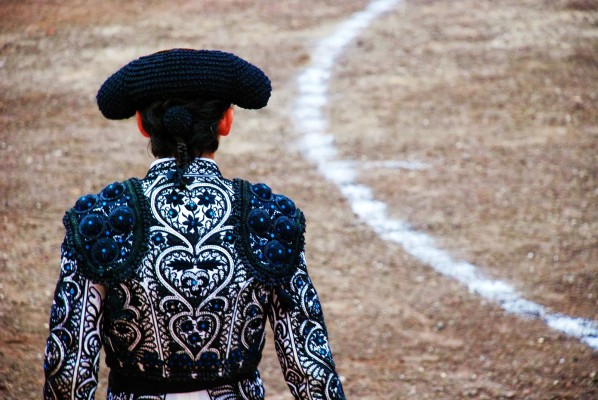 "This wine is too good for toast-drinking, my dear. You don't want to mix emotions up with a wine like that. You lose the taste."
 Ernest Hemingway, The Sun Also Rises
We all have our coping strategies, mine is to head to one of the hottest wine countries in the world and find some of the coolest wines on the planet.
Spain by international reputation is known for its hotter climate wine areas on the central, eastern and north eastern side of the country; here they produce big, powerful red wines from regions like Ribera del Duero, Priorat and Rioja. More recently however, it is the northwest of the Iberian Peninsula and regions like Reuda and Rias Baixas getting deserved attention. The white wines here are light bodied, aromatic, made from the varieties of Verdejo and Albarino.
Rueda is an ancient region in Spain that has been reborn; the Denominacion de Origen sits one hundred and seventy kilometers northwest of Madrid, on a high, flat plain between 600 and 780 meters above sea-level. The soils are alluvial clays with high limestone content in some areas and free-draining gravels in others. The altitude sees hot summer days with significant temperature drops at night and very cold winters.
King Alfonse VI encouraged vineyard plantings in the region in the 11th century and Verdejo vines migrated to the region from North Africa. However, the dreaded phylloxera louse nearly wiped out the entire region early in the twentieth century. Vineyards were eventually replanted to a resistant rootstock. Yet it would not be until the 1970's that the Rueda region would start to rebuild its reputation for quality wines;  when one of the country's leading winemakers Marques de Riscal invested in the region.
The Marques de Riscal winery was founded in Rioja in 1858, a century later, Vinos de los Herederos del Marqués de Riscal decided to add a white wine to its product range. After two years of extensive trials, the Rueda region was chosen to make the wine, the variety would be Verdejo.
Marqués de Riscal sought the services of renowned Bordeaux oenologist Emile Peynaud to help make a wine that was fresh, clean and crisp -not dissimilar to the white wines Emile was making in Bordeaux and in stark contrast to the oxidized, sherry style wines being made in the region at the time.
I recently tried two exceptional dry white Verdejo from Rueda and see enormous potential for the wines to become popular all over the world.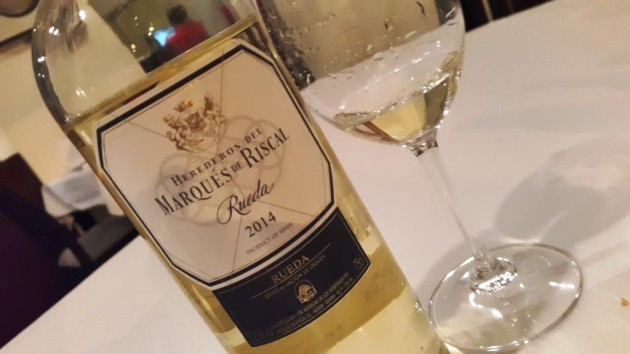 Marques de Riscal Rueda Verdejo, 2014
Pale straw in colour the aromas are restrained and perfumed, delicate, with fennel, white flowers a hint of peach and talc. The mouth-feel and texture of this wine are wonderful, the fruit restrained, it is an excellent food style, dry wine with a hint of peaches and cream on entry giving way to a fine powdery texture and refreshing acidity.  The wine is exceptional, a benchmark for the variety.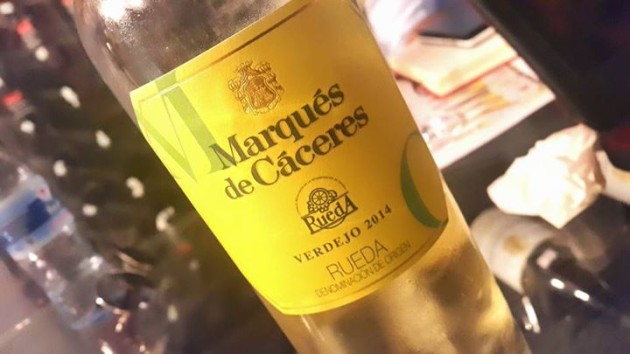 Marques de Caceres, Rueda, Verdejo, 2014
A crisp, dry Verdejo with fruity aromas of citrus, pear and Jujube lollies. The palate has ripe pear, cumquat and tangerine fruit, backed up by a salty mineral wash and notes of lemon zest. This is an inexpensive and fun wine to serve well chilled and enjoy with green olives, hard cheese, whitebait, ham and caper berries.
The Rías Baixas are four estuarine inlets on the southwestern coast of Galicia in Spain. The region is significantly influenced by the Atlantic with strong winds, fog and cool temperatures. The region is sometimes called 'Green Spain' with its lush, well rained fields, in stark contrast to the dry and dusty Castilian plains. The best vineyards are on rocky soils, filled with granite and free draining.
The Albarino grape was introduced to the area by Cistercian Monks sometime in the 12th Century. The variety is famous for the crisp, aromatic dry white wines that it produces. In neighbouring Portugal it is called Alvarhino and is a component of Vino Verde.

Marqués de Cáceres Deusa Nai, Rias Biaxas, Albariño 2014
Deusa Nai is the name of a goddess representing the fertility of the earth in Galician folklore. The wine is fruit forward, simple and fun, showing delicate, restrained notes of Asian pear, fresh hay and green apple with hints of apricot, persimmon and kiwifruit, finishing with lemony citrus and sea salt minerality on the back palate. A great wine  to enjoy with 'fish and chips' or traditional tapas.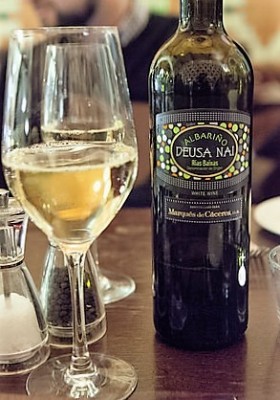 "Madame, all stories, if continued far enough, end in death and he is no true-story teller who would keep that from you."
     – Ernest Hemingway, Death in the Afternoon
As the Harvest season comes to an end and the sun burns off all that is left of life in the fields, Cambodian's everywhere are taking a well eared break. It is time to head to their homelands, to be with family and friends, to feast, play games, pray and have fun. Before the big rains come and the cycle of the harvest begins again and we continue on this journey called life.