The Little Pond Terrapin
The European Pond Terrapin (Emys orbicularis), is a little freshwater turtle in the family Emydidae, it can live to over 100 years old, and is endemic to the Western Palearctic. In France, there is only one remaining population, making it is the most endangered reptile in the country.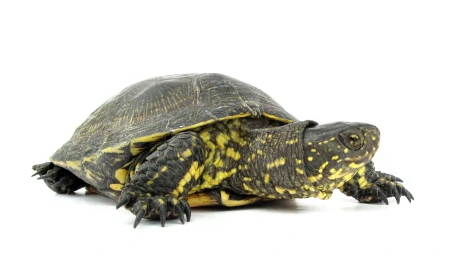 Climate has an effect on the survival of Pond Terrapin hatchlings, which are only able to survive under favorable weather conditions. The species has become rare in most countries even though it is widely distributed in Europe. The building of roads and cars driving through natural habitats is a factor that threatens the population of the European pond turtle. Introduced exotic species such as Yellow-Bellied Slider Turtles and Florida turtles also put the native species in danger, as these species are bigger and heavier. Parasites are also an issue that puts the Terrapin at risk as do domestic pets. Agricultural and Industrial runoff into their pond site has had a major impact on their survival as a species.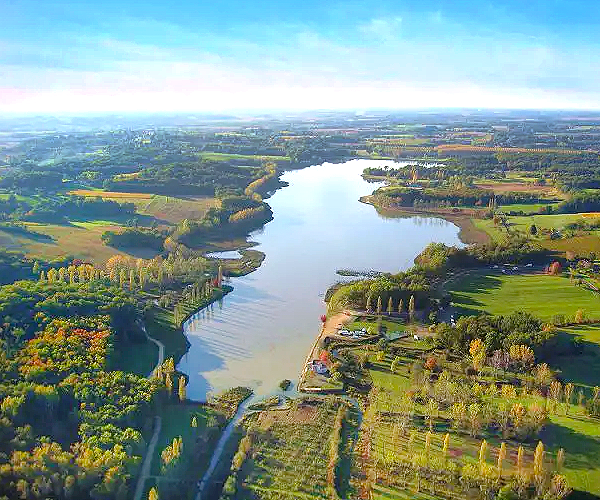 Domaine Uby
It is not by chance that the turtle is the emblem of the Domaine Uby winery. Uby is the name of a stream that crosses the estate and the Uby pond in Gers, a protected place where the last European Pond Turtles in Europe live and reproduce. This emblem reflects the Morel family's total commitment to the protection, survival, and overall well-being of the species here, through sustainable farming and complete protection and preservation of their natural environment.
Domaine Uby has subscribed to an agri-ecological contract and has been certified 'Viticulture Raisonnée Contrôlée' for the past 20 years, in its commitment to the terrapins, the environment, and the climate. Crops on the estate are produced organically to ensure a harmonious balance and a neutral footprint.
The Morels were a family of Swiss winemakers who moved to France and came to the Gascogne region in 1920. Today, Francois Morel is the 4th generation of his family to tend the vines here and produce the wines. In 2012, Francois constructed a new, modern equipped winery in his ongoing pursuit of making excellent Gascogne wines.
In a region dominated by Armagnac producers who make a bit of wine on the side, Francoise Morel is committed to table wine and is producing wines of outstanding, freshness, quality, and finesse.
No.6
The Uby range of numbered wines is all about capturing primary fruit characters and freshness, wines ready and enjoyable to drink now, wines that are beautifully made, are expressions of place and fruit quality, and are fun to drink.
The No.6 Rose is a blend of Cabernet Sauvignon, Cabernet France, Merlot, and Syrah grown in a combination of sandy loams and limestone soils. After a short time of maceration on skins, the grapes were gently pressed and the juice underwent a cool, temperature-controlled fermentation, with some maturation on yeast lees to gain further length and complexity.
The colour is a very vibrant, salmon pink with orange hues, almost the colour of a light Aperol spritz in a certain light. Aromas are of rich, toasty honeyed fruit, with a touch of fruit pastel confection, raspberry, peach, and ripe fig. The palate shows attractive fruit, juicy and ripe with clean fresh flavours, lots of finesse here, the wine is relatively low in acidity but this is balanced by the clean, freshness of the fruit in the glass. A very pleasing and enjoyable wine that is bound to be a crowd-pleaser.
Take it to a party, barbecue or picnic and you are sure to have a lot of fun.
#Available at Khema, Rue Pasteur, Phnom Penh
Darren Gall