It was fifty years ago last month that French President, General and Statesman Charles de Gaulle made his famous speech at Olympic Stadium in Phnom Penh in front of an estimated crowd of 100,000 people.
In his address de Gaulle praised Prince Sihanouk for his ambitious development and modernization policies and for his neutral stance in the expanding war between the communist North Vietnam and the United States of America. De Gaulle called on the U.S. to extract itself from the region, believing that only a political agreement would bring about peace and restore regional stability, "One must leave countries to manage their own destiny in their own way" was his famous declaration.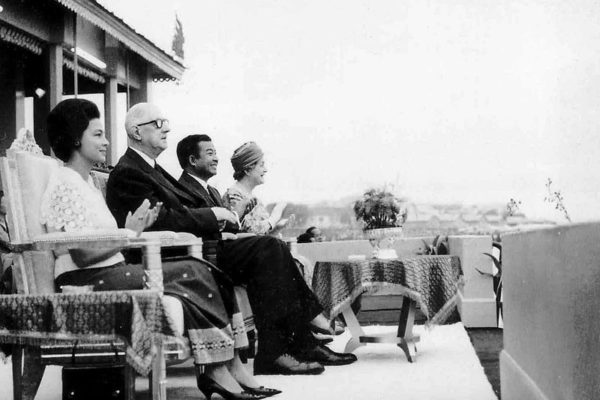 Another of de Gaulle's most famous quotes was "Comment voulez-vous gouverner un pays qui a deux cent quarante-six variétés de fromage?" –how can you govern a country which has two hundred and forty-six varieties of cheese?
So it was that last week another French statesman and ambassador paid a special visit to Cambodia and whilst there may not have been quiet one hundred thousand people who turned to greet him, those that did left very happy with his visit indeed.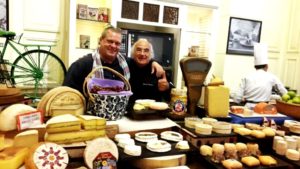 France's official Cheese Ambassador to the World Gérard Poulard was 'in residence' all last week at the Hotel Sofitel Phnom Penh Phokeethra and he brought 47 different artisanal cheeses with him, all from small, family owned, farm producers.  There were goat's cheeses both fresh and aged, cow's cheeses, washed rinds, blues and flavoured cheeses encompassing the finest selection I have experienced in Cambodia in the past decade. For lovers of fine cheese it was a hedonistic orgy of pure lactose and casein indulgence, a 'Festival des fromages Français'.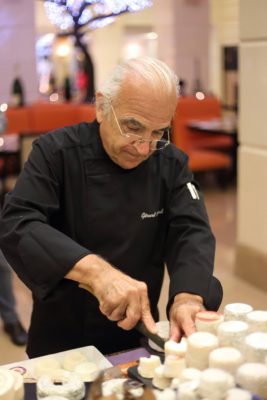 At 69 years of age Gerard Poulard's energy, enthusiasm and infectious passion for French cheese shows no signs of ever slowing down as he engages with the eighty or so diners who turned out for the special, cheese augmented Sunday brunch. He tells me he has loved working in Cambodia and on his many trips around the region and the world he enjoys talking to people and introducing them to French cheese, adding that he will not travel to countries that do not allow the production or importation of unpasteurized cheeses as he sees little point. Poulard is a firm believer that unpasteurized cheeses have more flavour, complexity and character than their pasteurized counterparts. At lunch he is all energy and personal engagement with the appreciative audience, some of them back to see him for the second and third time this week.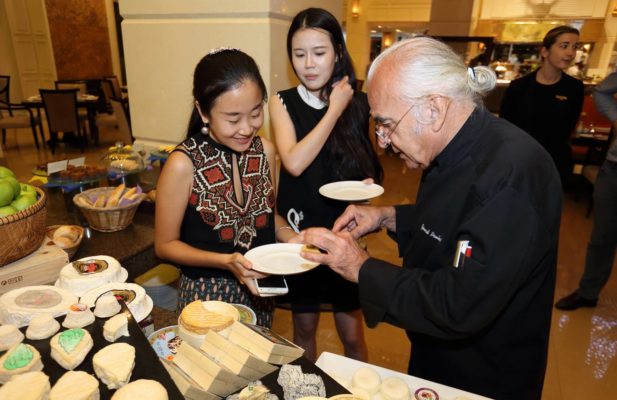 The Master Fromager also extolls the virtues of seasonal cheese suggesting that when the fields are full of flowers the animal's diet leads to more complex and interesting cheeses. Most interestingly, Poulard advises different breads to pair with different styles of cheese, white bread for light, fresh cheeses, wholemeal for aged goat's cheese and brown bread for firm, aged cow's cheeses and blue cheeses. Upon trying his pairings I could only agree, his recommendations worked much better together than when trying the alternatives.
Patrice Guibert the delightful and highly accomplished executive chef at the Hotel Sofitel in Phnom Penh worked with Poulard twenty three years ago in Singapore and was keen to bring him to Cambodia, they both cut their teeth in the Orwellian underbelly of Parisian Kitchens and make for amusing and enjoyable company, like a sort of French culinary odd couple as they joke, jest, bicker and spar with each other.
What does come to the fore is their mutual respect for each other and their great love of French cheese including the special characters that seasonality, regionality, species, diet and ageing all impart on the final product along with all its varieties and permutations.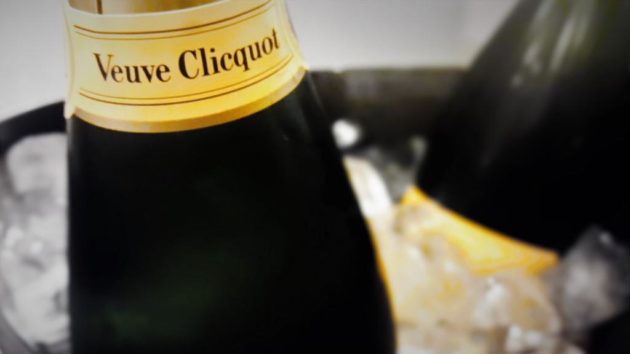 I waded through four courses of various samples of fresh and ages goat's cheeses, cow's cheeses, rinds washed in Champagne and muscadet and several classic blue cheeses, all washed down with Veuve Clicquot Champagne, a jazz trio of acoustic guitar, clarinet and violin playing near our table. Gerard was right there elaborating on the flavours, textures, villages, families and even the names of some of the cows who produce the cheese! As the hours flew by I was utterly untroubled by President de Gaulle's predicament, simply happy that the French government had appointed their delightful Cheese Ambassador and that he had brought so many wonderful cheeses to Cambodia for us to sample and enjoy. 'Qu'ils mangent du fromage!'

I think it would be a wonderful idea if a 'Festival of French Cheese' could be held every year and going by the smiling, contented faces of the very many people that came to personally thank Gerard before they left, the general consensus amongst Cambodia's gourmands would have to be an emphatic 'Qui!'.