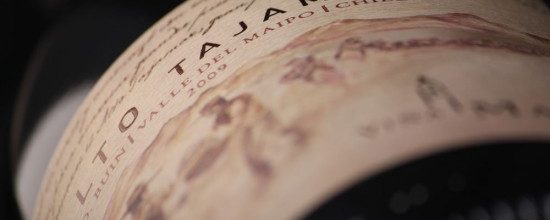 Take one of Chile's finest winemakers, a precocious young South African Chef and an imperial old Chinese House and something truly remarkable is bound to happen.
Set on the 'Pacific Ring of Fire' and planted in the massive creases and folds of a violent eruption of the earth's crust, Chile is a country blessed with an abundance of all the elements required to make exceptionally good wine: sunshine, cool-clean air, ancient and varied soils, mountainous slopes, fertile valleys and plenty of pure, fresh water. The vines are protected by a series of coastal ranges and valleys from the harsh prevailing winds off the Pacific Ocean and the icy ramparts of The Andes mountain tops. The cool air which comes in off the Humbolt current flows through the river valleys to cool vineyard canopies and create fogs that can help protect grapes from frosts in the night and the harsh rays of the sun in the morning.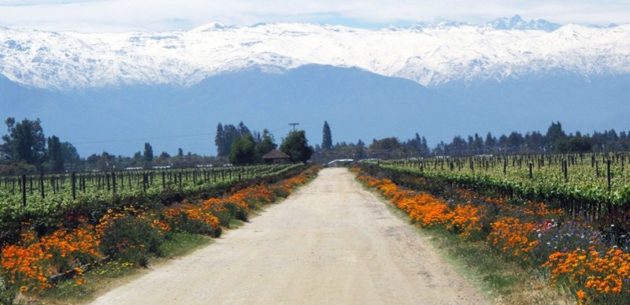 One of the country's most successful and internationally celebrated wineries is Vina Maipo, which now exports it wines to over eighty countries worldwide and is the most successful Chilean wine brand in Cambodia, yet its very success here has perhaps also come at a cost. I was able to discuss all this and enjoy some exceptional wines recently, with Vina Maipo chief winemaker Max Weinlaub.
Vina Maipo was founded in 1948 in the Maipo Valley, a renowned region near Santiago capable of producing outstanding wines. Twenty years later, Concha y Toro acquired the winery and invested heavily in enhancing the quality of its wines.
In 2007, Weinlaub joined Vina Maipo as its chief winemaker and was given free rein to focus on developing world-class wines of the highest quality. I was fortunate enough to be present at an extraordinary dinner with Max at Chinese House, where Chef Amy Baard and Sommelier Renier (Toki) Scannel created an outstanding menu to match with Max's inspirational ultra-premium wines.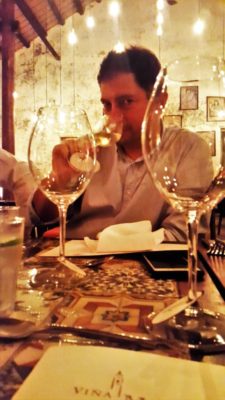 Dishes included hickory smoked scallops with pea puree, pancetta and garlic, beef tartare with pickled fennel, radish and rocket, Cha Troab ala Amy Baard, a beer and bay braised beef cheek with coconut polenta and a Syrah jus, slow cooked, braised lamb shank in a rending sauce with black rice and a dessert that was a trio of forest berries (mousse, compote and fresh) served with a chocolate ganache. Each dish an expression of superb creativity, understanding of spices, flavours and textures and excellent technique, true artistry on a plate and a thrilling menu with the wines.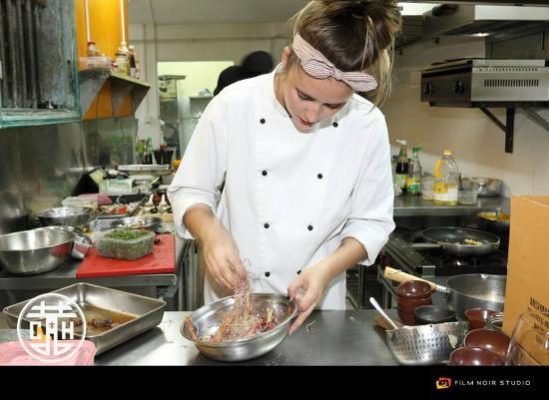 However, as good as the food was and it was exceptional, the wines were the deserving stars of night with Max a proud and passionate winemaker determined to express the national identity of his wines as well as their varietal characteristics and regional nuances. 'I want to express the flavours of Chile in my wines' was as much a bold declaration as an explanation in his opening comments. To some extent, the reputation of both Chilean wine in general and Vina Maipo in Cambodia might best be described as a hugely successful, inexpensive supermarket wine. In fact, most Cambodians only know the Mi Pueblo (My People) range here, which is the wineries entry level label.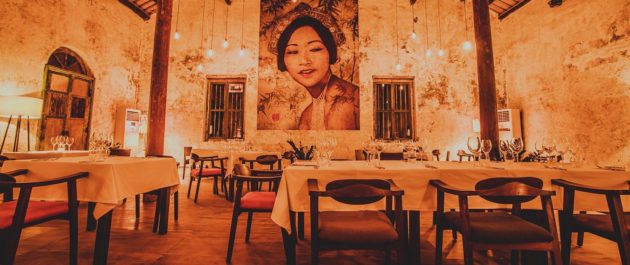 Tonight, Max was pulling out his high end, super premium wines to show Cambodia just what he and his country were capable of and by the end of the evening the room was wholly convinced of the ability of Max Winelaub and his team to produce outstanding wines capable of ageing gracefully and competing with the finest wines from anywhere else in the world.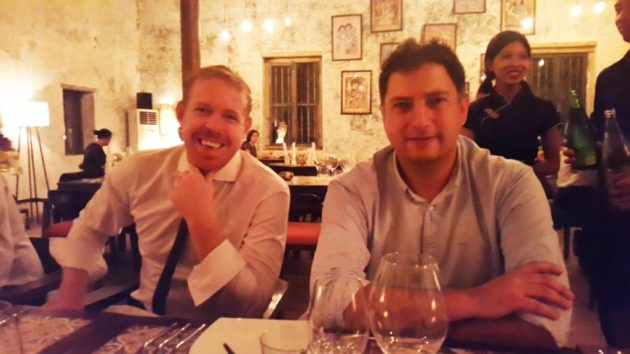 The wines that demanded you sit up and pay attention were the Quinta de Maipo Limited Edition Syrah 2013, which spends a whopping 30 months maturing in French oak, the wine is all violets, spices and ripe berry fruit with a beautiful sweet spot of ripe plum mid palate, it's an exceptional Chilean Syrah that is approachable now, but will also improve with age for a further ten years with careful cellaring, expect to pay upwards of $50 per bottle.
The Protegido Cabernet Sauvignon 2013 from the Buin area of the Maipo Valley is an exercise in power and grace with lots of chocolate, coffee bean and tobacco leaf characters wrapped around a core of ripe forest berries, (blackcurrant, mulberry) leading to fine, persistent tannins. A superb Cabernet Sauvignon that will improve for well over a decade, expect to pay $60 and upwards for a bottle.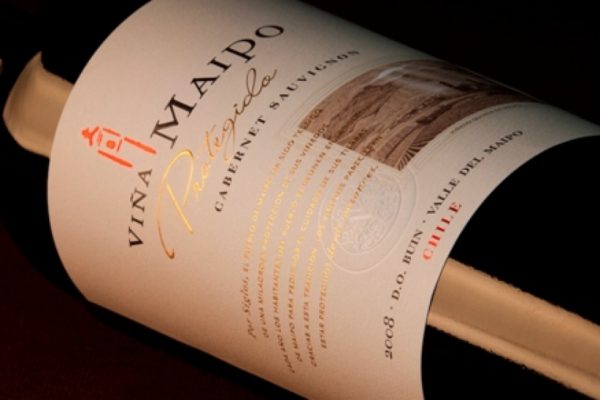 The Alto Tajamar Syrah (around 85%), Cabernet Sauvignon (around 15%), 2009 is undoubtedly one of Chile's great wines, perhaps comparable to Australia's own Grange wine in its ambition, scope and magnificence. The wine spends around two years in French Oak and as a seven year old wine now, the 2009 displays a balance of complexity with youthful vibrancy and freshness.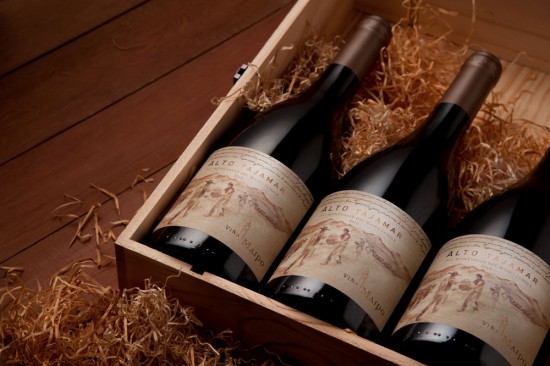 A truly outstanding wine it was the highlight of the evening, with depth of fruit, a finely tuned orchestra of complex flavours and an artistry of structure and finesse. Aromas of plums and forest berries with pepper and spice, violets raspberries and hints of wild underbrush and brooding molasses all wrapped in vibrant acidity and fine tannins. It's not cheap at upwards of $160 per bottle but it is one of the best Chilean wines and one of the great wines of the world that you will ever try.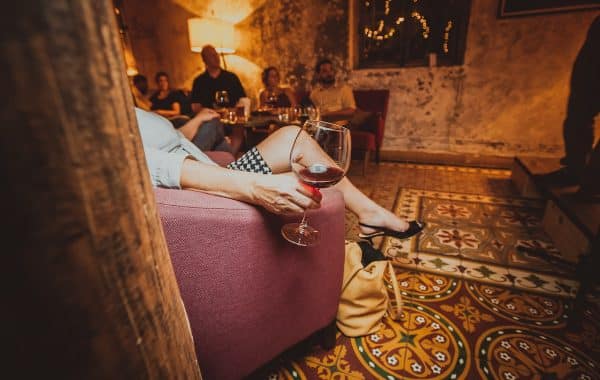 Chile may still break into new markets on the back of its inexpensive, fruit driven, clean and easy drinking wines but, it is also gaining deserved recognition as one of the world's great wine producing countries, with a series of super-premium wines destined for international greatness.