Throughout the period of the Khmer Empire there was obviously great devotion to the kings of Angkor, who were regarded as living incarnations of gods. The great beauty and high art of the buildings, temples and sculptures stand testament to this devotion and remain as some of the most historically significant works of art and architecture in the world today.
I am often left to ponder what other great art was produced through this period of devotion to the god kings and what an incredible and elaborate cuisine they must have enjoyed; highly refined we can be sure of that but alas we know little more, there are few records and little knowledge of what went on in the highest kitchens of the world's largest pre industrial age city, Angkor.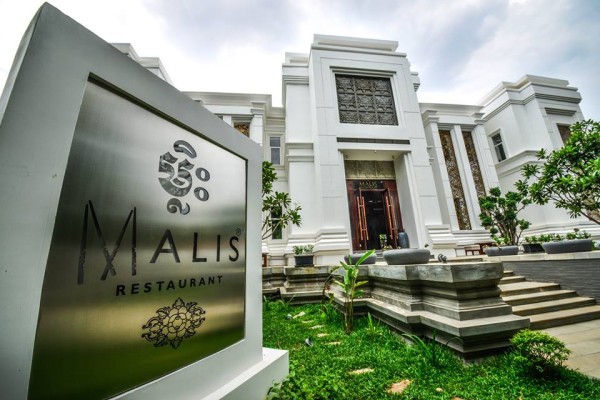 When Cambodia gained independence from French administration in 1953 it enjoyed a brief, glorious period of optimism and cultural expression, with the royal family now in Phnom Penh the city became a celebrated centre for the arts that saw the emergence of a new and distinctly Cambodian Royal Cuisine. Yet much of our knowledge of this would also be lost in the ensuing Khmer Rouge genocide.
When Malis restaurant, Phnom Penh's first Cambodian fine dining restaurant opened in 2006, it was not merely a matter of opening the doors and rolling out the classics, Master, Chef Luu Meng had to rediscover and redefine a lost cuisine and restore a nation's respect in its finest foods, its reputation with its produce and the dignity of its once legendary hospitality.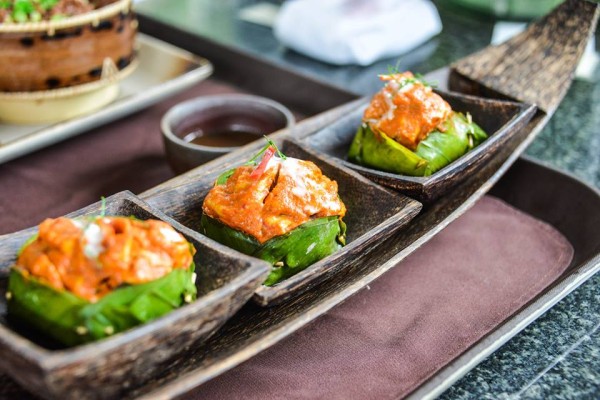 Ten successful years later the Thalias Group opened its second Malis restaurant in Siem Reap, on the 1st of February, 2016 sharing its living Cambodian cuisine with the millions of foreign tourists who visit the temples each year. The new, white and silver building on the riverside is a monolithic structure inspired by the Prasat Kravan, a 10th century Angkor temple south of the Srah Srang Baray. From the outside it has the imposing air of a palace or a state building, inside it is all food temple, a statement and an offering of Cambodian cuisine and hospitality restored and recreated in all its glory.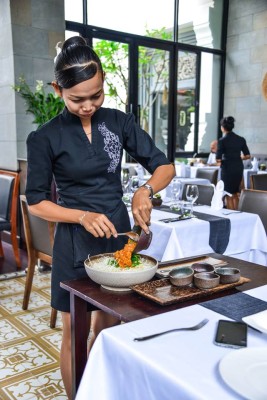 Luu Meng and Malis Siem Reap manager Sao Moun Daung spent many months scouring the landscape and villages around Siem Reap collecting ideas and artifacts, the finish is majestic charm with Cambodian warmth and personality, the ambience only heightens my anticipation of the feast to come.
In Phnom Penh the majority of clients are Cambodian whereas in Siem Reap the vast majority of the clientele are tourists, Sao Moun explains that the approach here has to be slightly altered to explain the food more to diners, to help them navigate the cuisine to their liking and to share with them the stories behind the dishes.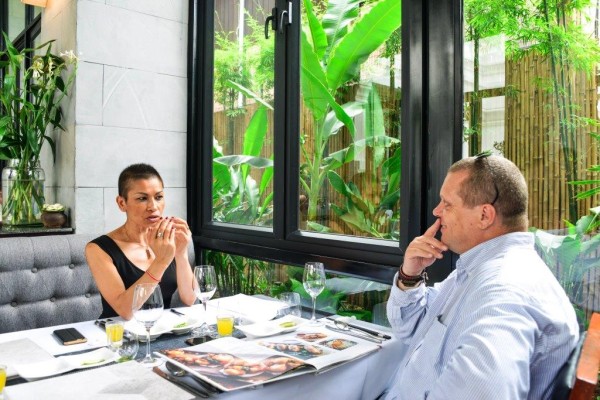 Our first dish is the Royal Mak Mee ($9) a cold dish of crispy fried noodles topped with pan-fried sliced pork, marinated in Kroeng and fragrant lemongrass, and slowly cooked in coconut milk. It is prepared table side and whilst my waitress prepares the dish she tells that the recipe was presented to Malis a gift from the Royal palace. It is fresh, clean and divine in flavour and texture, a perfect harmony between subtle, complex spice, creaminess and crisp noodles.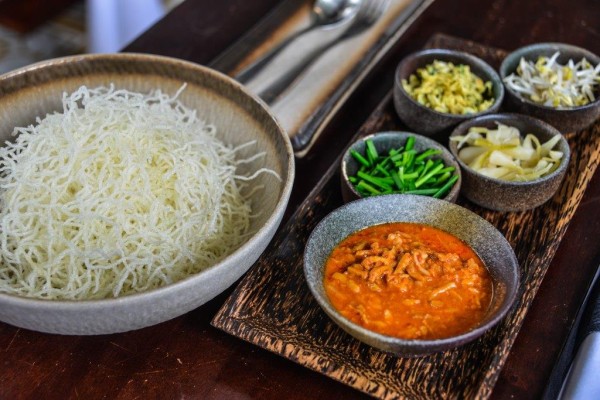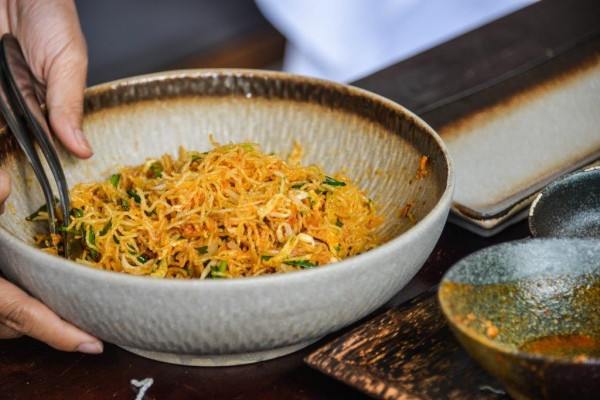 Next we have grilled pork ribs in a Siem Reap honey and Guinness sauce ($11), the meat is juicy, tender with lovely charry flavours and the sauce ridiculously good.
We also share a local duck dish ($25), the duck coming from a local village tracked down by chef Meng and cooked slowly using lemongrass and served with red rice. This is not the fat duck of the farm but a lean gamey bird that is kept moist and tender is given lovely complexity by the lemongrass, a revelation.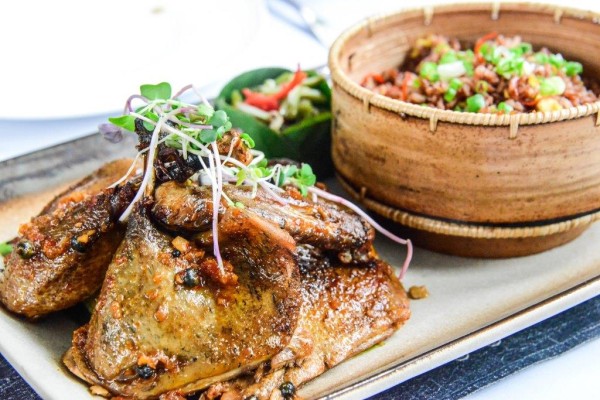 Finally we finish with a delightful selection of Khmer desserts ($3.50 each); there is palm fruit in a coconut broth, an interesting Kampot pepper crème brulee and an exquisite jasmine ice cream.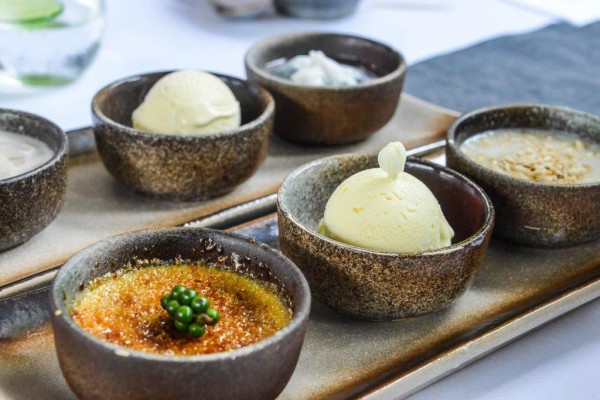 Chef Luu Meng, ably assisted by Chef Eng Im in Siem Reap is creating Cambodia's finest cuisine; he proudly proclaims it a living cuisine, an evolving cuisine. It is a cuisine that has re-emerged to reclaim its former glory; it is now all set to impress the rest of the world using Siem Reap as its stage.