The Italian restaurant Pop Café da Giorgio sits in an unobtrusive shop house on the Riverfront, just a few doors down from the Foreign Correspondents Club; it is an institution in the Penh, much loved by expats and tourists fed up with faux-pizzas of the 'happy' or U.S. Franchise varieties.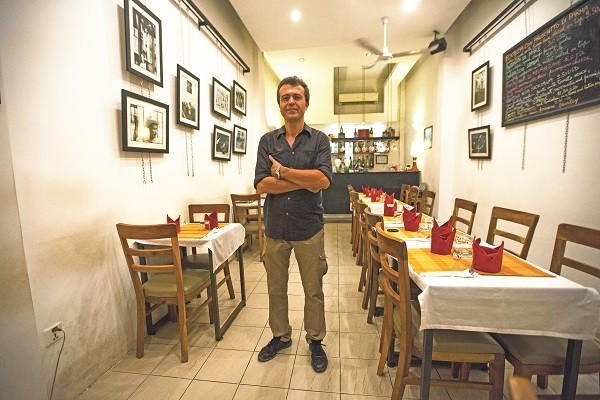 Giorgio Arcasi arrived in Cambodia in 2003 and established the first 'authentic' Italian restaurant in the post apocalypse Capital. This was a time when a large slice of Phnom Penh's western restaurants were owned by stragglers left over from the UNTAC days, men who'd married locally and then needed to make a living. Some opened bars and drank themselves to death, others opened restaurants -often utilizing their United Nations experience with signs out the front promising, "Khmer, Thai, Mexican, French, Italian and Western Food"! They usually had little or no experience running restaurants, few had ever cooked in a commercial kitchen.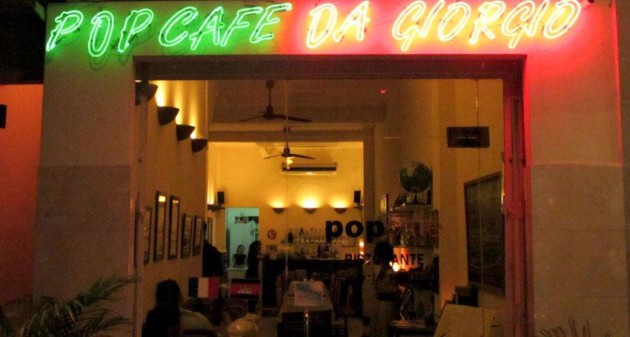 Pop Café on the other hand, was an instant hit with its fresh and authentic Italian food, dishes of good quality and reasonable prices. Giorgio himself is a wonderful host with the exceptional ability to make guests feel like they are old friends who have just popped by his house for dinner. As a native of Naples, Giorgio comes from the home of Neapolitan cuisine, dishes of ancient Greco-Roman origin influenced by the rule of Aragon, the French and the culinary traditions of regional Campania.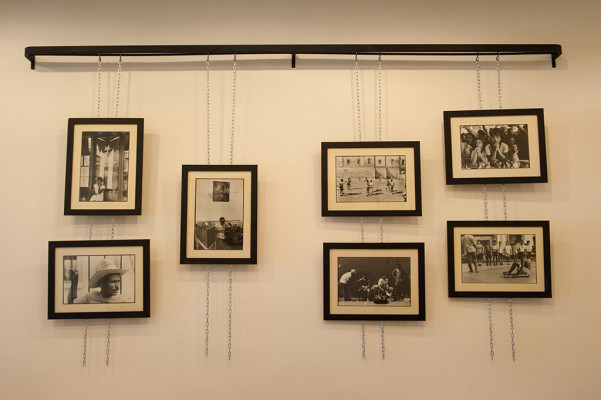 Like every good Italian boy Giorgio adores his mama, it was Mama Rosa Arcasi who designed the menu and taught her son all he knows about cooking. Mama Rosa still comes to Phnom Penh every year to see her two young grandchildren and to check up on the kitchen.
Pop Café endures because it sources the best ingredients available and then lets the quality shine through. Pizzas are thin crust with traditional toppings; pastas are always al dente, that slightly firm texture that is considered pasta perfection, sauces are rich and hearty. The Gnocchi is sublime, with a thick gorgonzola sauce that is all creamy richness and exploding blue ammonia, a transporting dish that should not be missed. There is also an excellent selection of cured, fermented and smoked meats and authentic Italian cheeses. Pastas range from $6.50 to $10 and pizzas from $7.50 to $11.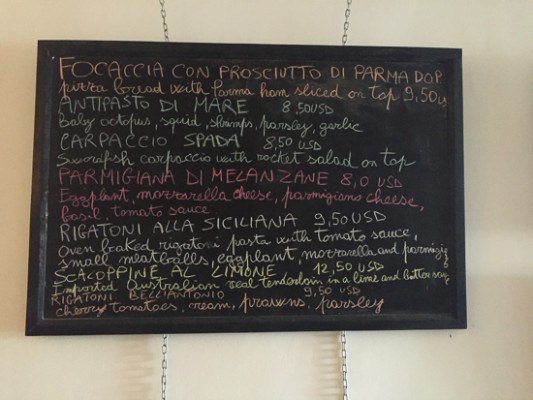 The wine list is a small, well considered selection of affordable Italian classics and there is a very enticing selection of apperitivos and digestifs.
Sixteen years after Pop Café opened, in a world bombarded by social media alerts, promotions, events, happy hours and specials. Pop Café has never been much for marketing and there is no hope of any hype, just high quality, honest food cooked with love and authenticity by good people: plain, simple and enduringly effective.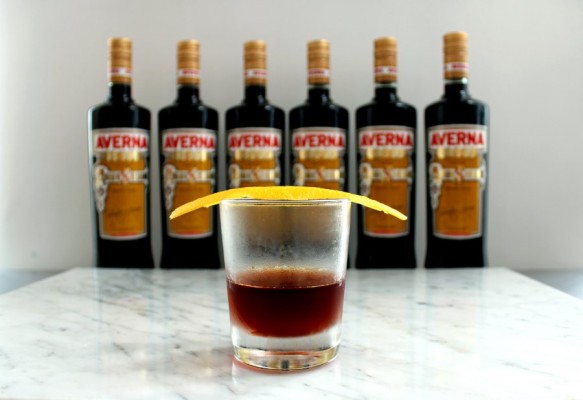 Pop Café da Giorgio,
371 Sisowath Quay, Tel: 012 562 892,
Open daily from 11.30am to 2pm and 6pm to 10pm