I recently had the good fortune to attend an exceptional wine dinner at Yi Sang, Chinese Restaurant; this event saw the pairing of classical Chinese dishes with vertical vintages of Chateau Cos d'Estournel, the great wine of Saint Estephe.
I have had a fond interest in these magnificent wines ever since I worked several shows and seminars with the then owner, Bruno Prats. I was always happy to spend time listening to Bruno and appreciated his intelligent and considered views, on a wide range of industry related topics and of course, I have always appreciated any opportunity to enjoy his magnificent wines.
In 1998, the Prats brothers sold Cos d'Estournel and it was sold again in 2000, to the present owner Société des Domaines Reybier. With the most recent sale, Jean Guillaume Prats, the son of Bruno and the great-grandson of another previous owner, Fernand Ginestet, was appointed manager of the Chateau. Since Jean Guillaume has taken the helm many critics have commented that Cos D'Estournel is producing wines that are as good as at any time in its recent history. These are wines that could be considered the equal of all the first growths of the famous Left Bank.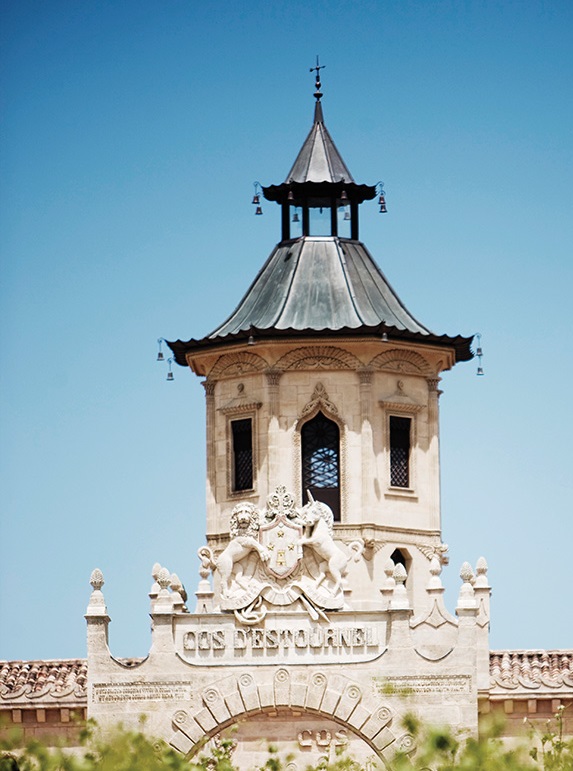 Working in wine for over a quarter of a century and actually leaving a winery to come and live in Asia fifteen years ago; I know well that feeling of loving the wine industry and loving Asia at the same time.
I am therefore particularly drawn to the legend of Louis Gaspard d'Estournel. Louis inherited Cos, (which means hill of pebbles in the local vernacular) in 1811 and is credited with taking it from a small and unremarkable vineyard to a second growth status chateau, regarded as producing wine the equal of many first growths and the premier wine of its region, Saint Estephe.
Louis travelled extensively in Asia and in particular India; such was the depth of his passion for the region that he decorated his Chateau with ornate 'Pagoda' turrets in an Indian/Moorish style, complete with ornamental bells, ornately carved windows and a massive, iron studded mahogany door, apparently a gift from the Sultan of Zanzibar.
Louis Gaspard was soon given the named 'the Maharajah of Saint-Estèphe' by bemused friends and neighbours -who would attended the huge festivities he would organize in order to share and celebrate in the 'curiosities ' he had brought back from his trips, including any unsold wine which he believed had been 'improved' by the travel.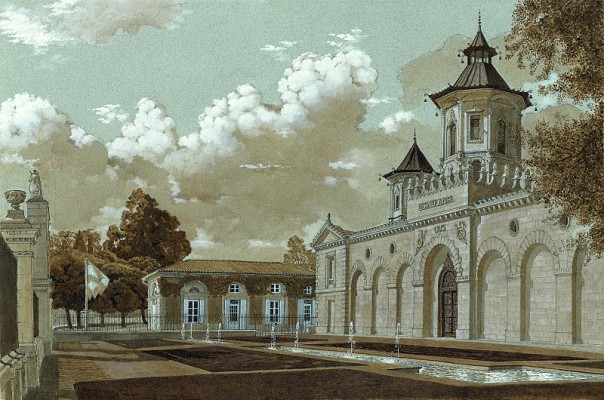 It should come as no surprise, that as the great wines travel around the world looking for new collectors, drinkers and buyers, they gravitate towards the best chefs and the finest cuisine in these fertile new grounds.
At this particular event we enjoyed the finest Chinese cuisine in Cambodia, prepared by its most celebrated chef, Luu Meng and his team. Dishes served were such sublime classics as: slow steamed chicken with ling zhi and morel soup, sucking pig, snow beef, stuffed crab claws, steamed goby teav chiv style and braised slices of sea flower snail in a seafood sauce.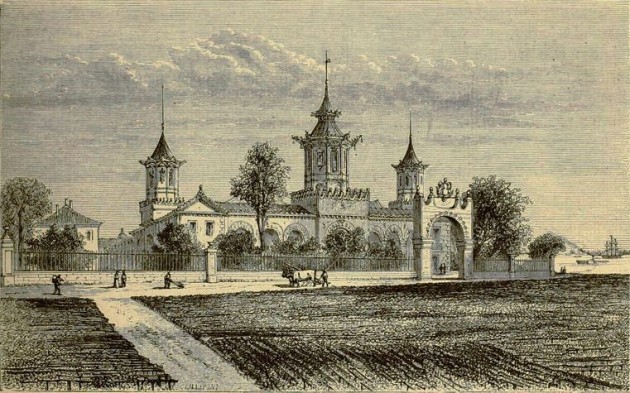 The wines:
Michel Reybier, Premier Cru, Brut NV, Champagne
A fine bead and crisp mousse, a vibrant sparkling wine with citrus, pear, biscuit notes, good acidity and tasty length on the palate, a fine example of a fresh and animated Premier Cru Champagne.
Cos d'Estournel Blanc 2013
Hailed as the best Cos Blanc ever made, (it has only been made since 2005) this is indeed an intriguing and deliciously complex wine, seventy six percent Sauvignon Blanc and twenty four percent Semillon, with just seven percent new oak. The grapes for this wine were picked in several batches, fermented in older oak and stirred on its yeast lees. There are vibrant herbal notes and lees characters, which give it length and intensity of flavour. Grapefruit, lemon drops, cut straw and sea grape minerals all come through on the palate. A very crisp and fresh wine and yet with depth of flavour and complexity there, a real triumph and a pleasure to drink.
Goulee by Cos d'Estournel 2009
An eighty percent Cabernet Sauvignon, twenty percent Merlot blend grown in deep gravels, this wine is made to be rich in ripe fruit and approachable at a relatively early age.
The label has only existed since the release of the 2003 and the 2009 is also being hailed as the best to date. This wine has incredible concentration; it is all rich, fat, juicy and lush with a core of jammy, coulis like forest berry fruits, wrapped in vanilla bean, anise and fine tannins. There are some earthier notes, dusty bramble and a hint of cooking chocolate, the oak is well integrated and that lavish mid palate makes this a really attractive six year old Medoc.
Les Pagodas des Cos 2010
This is a super vintage and here is a remarkable wine for a second label. Sixty two percent Cabernet Sauvignon and thirty eight percent Merlot; this is a big, tight, tannic monster that is just starting to release its grip and show the sheer quality of all its parts. A dense core of brooding black fruits wrapped up in velvet like tannins.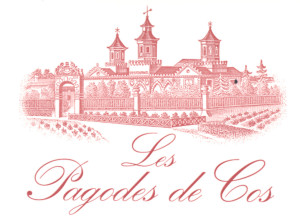 Cos d'Estournel 1989
Just over a quarter of a century old and drinking absolutely beautifully right now, showing some lovely tertiary, bottle development characters and only just beginning to show signs of drying out. There are cold tea and prune juice notes, autumn leaves, dark chocolate and coffee grinds, iron filing and a hint of pencil shavings, leather and five spice along with dark plum and blackcurrant fruit. Tannins have all but resolved themselves into the wine, the last grasp clinging to the back palate. An absolute privilege to see this wine at this stage of its evolution.
Cos d'Estournel 2004
Still wonderfully fresh and vibrant, lashings of ripe berry fruit and typical Cos characters of coffee, chocolate, anise, cedar, cigar box, charred oak and hints of all spice. Very fine tannins, a super drink right now, very more-ish; this wine has elegance, finesse and just super attractive fruit and flavours. On reflection, whilst the 89 was a majestic old dame, here really was the wine of the night, the diva in her prime, reveling on the big stage.
Cos d'Estournel 2007
A tricky vintage, there is dense, brooding ripe fruit, a medium bodied wine that is still young at eight years old, black cherry, cassis, violets and charry oak on the nose with a hint of dried herb and anise. Tannins are persistent and starting to soften.
The food was stunning, the pairings interesting and the wines majestic, a night of fine wine and fine gastronomy deserving of the Maharajah of the Medoc.