Cambodian Cuisine is said to be one of the oldest cuisines in the world, yet its traditions, its recipes and its history have been passed down from generation to generation as an oral history only, infused with love and passion from mother to daughter, family to family.
Much of Khmer cuisine has been lost, when we see the temples, carvings and monuments, created out of great devotion for the kings of Angkor or their gods; one can only begin to imagine what the cuisine must have been like, highly refined, perhaps exotic, it must surely have been magnificent.
Wars and regime change would see these traditions all but lost, the time of the dreaded Khmer Rouge pretty much wiped out any semblance of a refined cuisine, fine Cambodian dining was lost.
When Malis, Phnom Penh's first Cambodian fine dining restaurant opened in 2006, it was not merely a matter of opening the doors and rolling out the classics, Master, Chef Luu Meng had to rediscover and redefine a lost cuisine and restore a nation's respect in its finest foods, its reputation with its produce and the dignity of its once legendary hospitality. He is still out there today in the villages and provinces, tracking down local delicacies; every month Luu Meng introduces a new dish to his team of 40 chefs and kitchen hands at Malis, briefing the entire staff back and front of house on the new dish and its origins.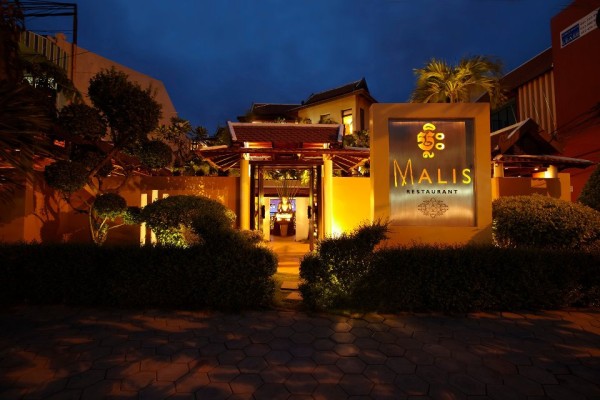 Chef Meng calls this cuisine 'Living Cambodian Cuisine' and not traditional Khmer food, he accepts that the cuisine today has been influenced by its neighbours in the region and is a cuisine that is constantly being refined, evolving and emerging, it is a cuisine not solely of its history but also of its present and future.
This week, it was my great privilege to dine at Malis with its graceful General Manager, Sao Moun Daung, who explained to me that she has always felt a very strong connection to her native country through its food. The eldest of a large family Moun fled the Khmer Rouge with her family when she was just six years old; she is the only one of the children who can remember Cambodia as a child. Having then grown up in France, Moun says she always wanted to return to Cambodia and reconnect with her country; her mother and father preserved many of their Khmer traditions whilst in France and Moun says she has always identified herself as Cambodian. She explains to me that it was especially through Cambodian food that she cherished and maintained that connection.
Khmer's have a type of home cooking they call 'Mama Style' or 'Mama Food' and it refers to the amazing dishes that the mothers in the villages prepare for their families. Cambodian's speak in awe when they describe this food, they talk about being amazed as children at the delicious dishes their mothers would create from almost nothing, as if her devotion to her family somehow enabled her to perform culinary miracles, as if they were literally eating their mother's love on the plate. Chef Meng too talks in revered tones about his mother's cooking, this connection between love and food in Khmer cuisine is indisputable, an enchanting and tangible fabric of Cambodian culture.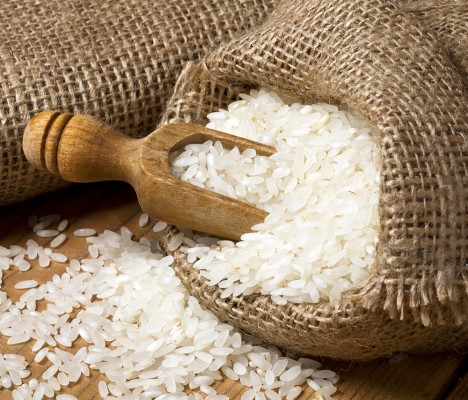 The décor at Malis is divine, both literally and figuratively, as you enter you come face to face with a large, stone statue of an Angkor era Buddha, set in a beautiful courtyard dominated by a tranquil water garden. The space exhibits correct and calming feng shui, to ensure good luck to all who enter. Attention to detail is taken very seriously at Malis, from the superb celadon crockery to the latched boxes that house the cutlery, right down to the highly stylized presentation of the dishes. There is a precise balance between local, traditional accents and modern, refined dining standards.
The food is outstanding and Moun has an innate and intimate knowledge and passion for every dish, every ingredient, she takes me on a journey around the regions and provinces of Cambodia with every course. She espouses the absolute quality of the ingredients used: for instance, she asks me if I knew that Luu Meng started a rice competition in Cambodia to find the best rice for his restaurants and that since then, the winning rice has gone on to win best rice in the world three times in international competitions? Did I know that Kampot Pepper has been revered throughout the very best restaurants in Europe since the days of Indochine?
We ate the always amazing Kep crab with Kampot pepper sauce, then Moun shared with me a new dish just discovered and develop by the team, using a rare duck breed and traditional recipe from Siem Reap, refined by the Malis kitchen; the duck was lean, gamey, tender and moist; slow-roasted and marinated in local spices such as lemongrass and cayenne pepper, its crisp skin is tasty and mildly spicy, served with a fragrant, red, jasmine rice, the dish is stylish, whilst retaining some of it rustic charm, a revelation.
The cuisine here really is a wonderful showcase of Cambodian cooking and ingredients, a shining light on the bright future ahead for Cambodian food. Soon the charming, intelligent and totally convincing Ms. Moun will head to Siem Reap to oversee the opening of a new Malis; I can't help thinking that they have the perfect spokesperson to represent Chef Luu Meng's Living Cambodian Cuisine to the many tourists who flock to the heart of Angkor. Here is a Cambodian woman who was able to reconnect to her heritage and her people through its food and who is now introducing that food to the world, with the same love and passion that Khmer women have been doing with their families for generations.
A large and extensive menu of snacks, entrees ($4.5 to $7), soups, salads, stews and curries ($6.5 to $18) and main courses ($8 to around $19) shows that whilst the cuisine is highly researched, refined and of exceptional quality, it is still incredibly good value for money.
An edited version of this article appeared in the weekend lift out of the Khmer Times newspaper