"The Streets were dark with something more than night"
 Raymond Chandler
Move briskly along the outer wall of the Royal Palace, quietly past the machine guns, which always look alert and mischievous, whilst their owners are usually sound asleep. Navigate the unlit Street 240 -large trees casting ominous shadows in the moonlight- leave the sounds of a lone barking dog and the jingly sing-song of the bicycle bell, (the call tune of the local marijuana man) to feel your way along an unmarked lane. When you come to the dog leg about face and knock on the unremarkable wooden door; welcome to Bar.Sito, the Penh's uber-chic speakeasy.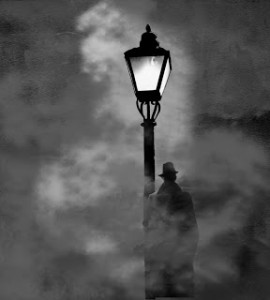 Enter what appears to be more than merely a stylish bar, it suggests a scene where Otto Preminger or Howard Hawks might yell 'Cut' at an unsuspecting moment, or where John Huston might be perched in the corner looking smug and inebriated.  The bar is usually humming with snatched laughter and the kind of chatter that only comes with the certainty that the world could end tomorrow. Through smoke haze and light that hangs low and dim -as though it feels it should have been allowed to knock off a long time ago- the row of bar stools take in some of the finest booze, prepared by some of the finest mixologists in this town.
"I'm an occasional drinker, the kind of guy who goes out for a beer and wakes up in Singapore with a full beard."
Raymond Chandler
Bar.Sito isn't your first stop for the night; it's your second, the bar where the night train leaves for oblivion, where you have your 'tipping point' moment, the beginning of an unforgettable night that you'll probably never remember. You don't merely leave Bar.Sito, you either escape its velvet rope or it launches you into the abyss.
A 'Speakeasy' was the term given to establishments that sold alcohol during the prohibition era, (1920-1933) in the United States of America. They were sometimes known as 'Blind Pigs' or 'Blind Tigers', where such an establishment would circumvent local law by putting on an 'attraction' and charge people to see it, also providing a 'complimentary' beverage.
"In desperate cases it has to betake itself to the exhibition of Greenland pigs and other curious animals, charging 25 cents for a sight of the pig and throwing in a gin cocktail gratuitously."
MacRae, David (1870). The Americans at Home: Pen-and-Ink Sketches of American Men, Manners, and Institutions.
I've seen both at Bar.Sito, although I'm yet to find any witnesses to corroborate my story.
"The bitters are excellent for your liver, the gin is bad for you. They balance each other."
Orson Welles, in Italy shooting Cagliostro (1949)
My beverage of choice at Bar.Sito is the infamous Negroni, a cocktail so trendy right now that it should have its own theatre rider, a PR agent and an opium habit. Renowned Melbourne restaurateur Matteo Pignatelli took to social media during the recent federal elections in Australia to promote it as his candidate of choice for Prime Minister, suggesting the Negroni would never lie to you like the other candidates and even if it did, you would be unlikely to remember.
Celebrity chef, author and media host Anthony Bourdain, a self-confessed fan, made one of his many television guest spots to demonstrate how to make one. "One of its many benefits, in addition to it being delicious, appetite-building before a meal, stomach-settling after a meal, incredibly dangerously powerful, is that it's ridiculously easy to make; pretty much any chimpanzee could make this drink," he said. "I don't like any of these things by themselves, but together, oh yes, it's a satanic delicious hell broth."
Bar.Sito wears its mojo incredibly well, doesn't bother offering anything but authentic booze of the highest quality and sneers at any whiff of pretention or over-charging; it is both metropolitan and cosmopolitan and is the kind of place that ends up being less a way station in your journey and more likely a chapter in it.
Bar Sito
Address:  240/1 Alley -Phnom Penh, Cambodia
Phone:  +855 77 555 447
Facebook Page:  https://www.facebook.com/Bar.sito.asia
The Negroni
You'll need
30 ml Campari
30 ml sweet (rosso) vermouth
50 ml quality gin
1 orange wedge or peel, to garnish
Method
Add the Campari, vermouth and gin to a large tumbler half-filled with ice cubes, and stir to combine. Garnish with orange wedge and serve. (If you're making a jug, combine the alcohol in the jug, refrigerate until needed, then add ice and garnish just before serving.)
Note For extra points, rub the orange peel around the rim of the glass, then squeeze the peel across an open flame to release a burst of flamed oil across the surface of the drink.