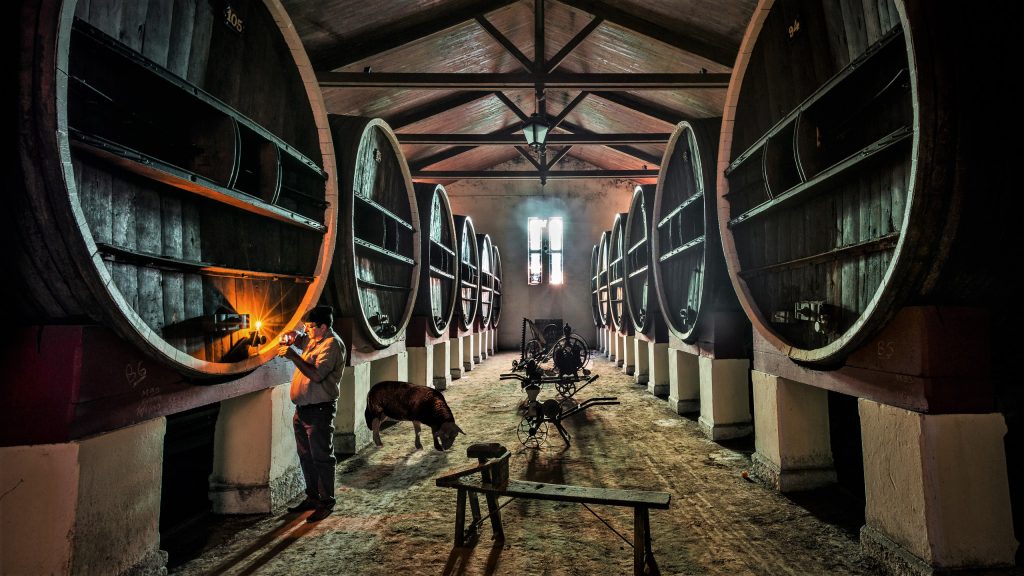 Wine of the Week – Le Grand Noir, Pinot Noir
Robert Joseph
Caveat Emptor; The 'Le Grand Noir' is owned in part by Robert Joseph, a great man of wine and letters, whom I very proudly and fondly call a friend.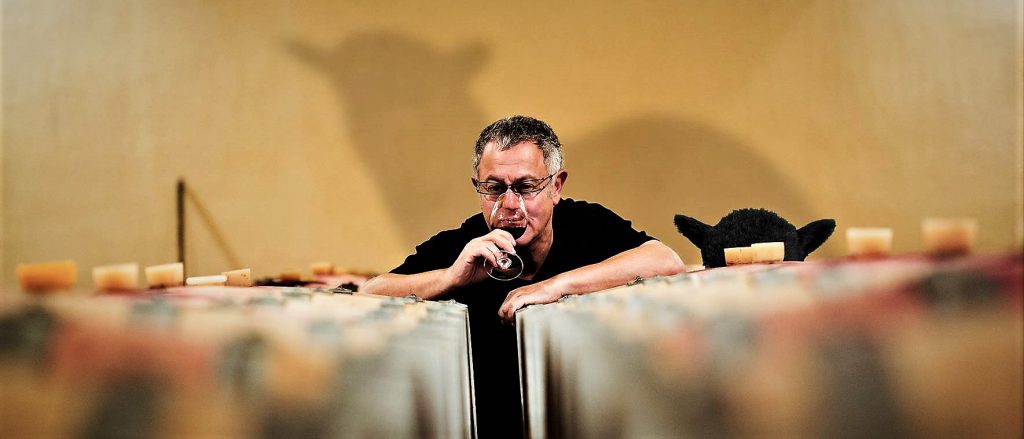 Robert and I first met each other in South Australia, either at the Adelaide Wine Show or a Winemaker's Federation of Australia Conference, late last Century. We have been bumping into each other -judging wine, speaking about it, or attending various food and wine shows, conferences and exhibitions- ever since. He is someone whose career, (in my industry) I have long admired and respected. Robert has a keen intellect, takes mischievous pleasure in disruption, does not tolerate bullshit and is happy to ask the hard questions. He is also in possession of a very fine palate and a passion for sharing good wine with the world.
In 1984 Robert, (along with his business partner Charles Metcalfe) launched 'Wine International' magazine and then the 'London International Wine Challenge', today one of the largest and most successful wine shows in the world. Robert went on to launched International Wine Challenges across Asia (China, Japan, Vietnam, Singapore, Hong Kong, India) and Russia, many of which I have since judged in.
Robert was wine correspondent for the Sunday Telegraph for sixteen years, until 2001, and is the author of over 28 books. He was twice the winner of the Glenfiddich award for wine writing. He wrote an annual 'Robert Joseph Good Wine Guide', which in 2004 was named as 'Best Wine Guide in the World' by the Gourmand World Cookbook Awards.
He has judged and/or chaired wine competitions in France, Portugal, Italy, Switzerland, Australia, New Zealand, South Africa, Chile, Portugal, and the USA. He has been one of the members of the Grand Jury Européen, a Chevalier de Tastevin, and a member of the Commanderie du Bontemps du Médoc et des Graves in Bordeaux. In 2006, he helped launch Meininger's Wine Business International magazine.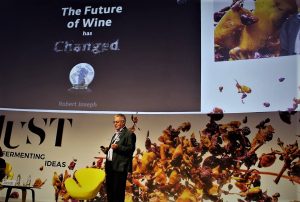 The last time I managed to catch up with Robert was at Vinexpo in Hong Kong, pre-pandemic. He was talking about the subject of his then unfinished book, 'The Future of Wine Has Changed', it is a testament to how valued his considerations are, that some of those in the room were owners and directors of the world's leading wine producers. I remember having to dash off for a flight immediately after and so, I didn't get to spend any time with my friend on that trip however, I was so inspired by his presentation that when I finally reached home I wrote a lengthy piece about it and a broader story which he had inspired.
We keep in touch from time to time over the internet of things, and I consider him someone to always keep an eye on, to see what he is up to or, to find out what he is thinking on the wine industry and beyond it.
In 2005, along with former 'flying winemaker', Hugh Ryman and award-winning label-designer, Kevin Shaw, Joseph launched his wine brand in the Minervois region of Southern France called 'Le Grand Noir'; with the aim of creating a range of French wines to compete with successful New World brands. There are now 15 wines selling nearly 3m bottles in 52 countries. A separate organic brand called Greener Planet was launched in 2008.
The Le Grand Noir Chardonnay-Viognier was chosen to be listed by Gordon Ramsey's Savoy Grill in London in 2018 and the 2015 Minervois Reserve was named a Top 100 wine from the Sud de France.
Soon after moving to Cambodia in 2008, I imported the wine for the company I was assisting at the time, I am happy to report that they still enjoy a great deal of success with it today.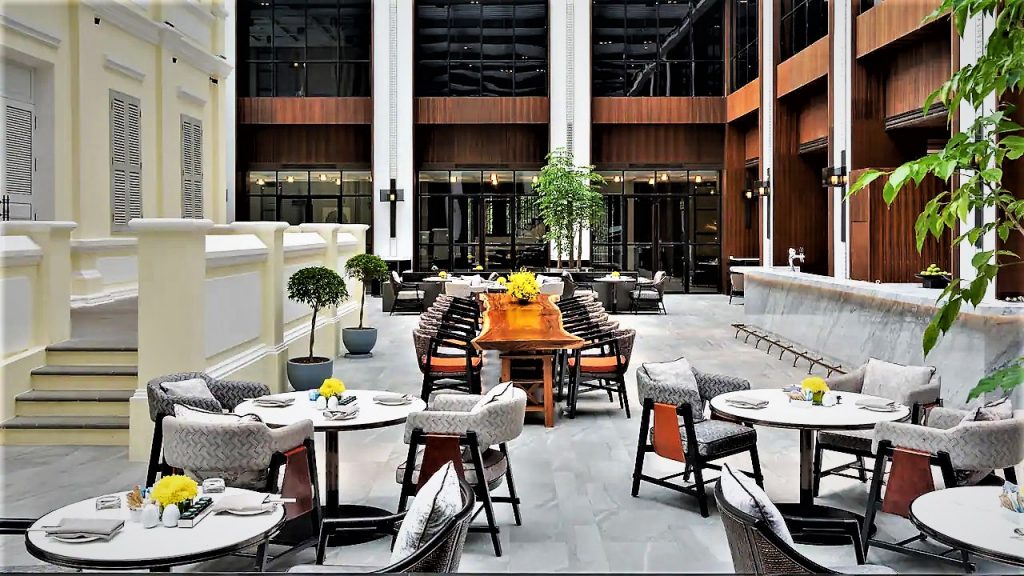 At a recent lunch with Dave Tea at the magnificently shiny and new Hyatt Regency in Phnom Penh, I was delighted to indulge in a glass of the Le Grand Noir, 2018, Pinot Noir.
Hugh Ryman
Hugh Ryman was born in the UK but moved with his family to Bergerac, close to Bordeaux when his father bought the Chateau de la Jaubertie. After studying in Bordeaux and working in top chateaux such as Petrus and Yquem, and then with Brian Crozer in Australia, he became one of the first "flying winemakers".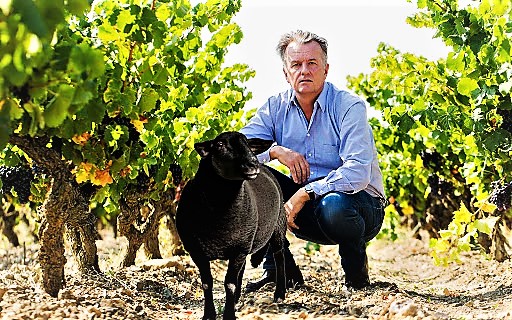 These skilled men and women were commissioned – usually by British wine retailers – to help producers to improve the quality of their wines. Hugh's experience making a wide range of wines in 17 countries with different soils, climates, and cultures, gives him a uniquely broad view of the 21st Century wine world. He divides his time between Chateau de la Jaubertie, Bordeaux, the Minervois, Spain, and South America, where he also makes wine.
The Ridley Scott produced and directed film 'A Good Year' was said to have taken its inspiration from Hugh's early struggles at Chateau de la Jaubertie, as well as the bestselling novel by Peter Mayle, 'A Year in Provence'. Russell Crowe played the lead character in the film.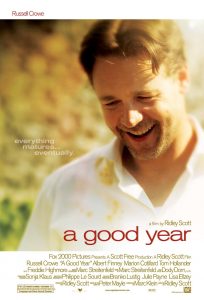 The son of the stationery chain millionaire Nick Ryman, Hugh is widely acknowledged as having transformed wine-making worldwide with a team of young Australian winemakers using the latest technological expertise in vineyards from France to South Africa.
Oz Clarke, in his 1993 Wine Guide (Webster's/Mitchell Beazley), wrote "His whole philosophy is based on what he learnt from Brian Croser in Australia. Now he is the star producer of the southwest of France, has shocked everybody by his 1991 creations in Hungary and is set to shock us all still further by what he can weave out of the tangled webs of potential brilliance in the newly independent ex-communist states that circle the Black Sea. He has a lieutenant, a Croser-trained Australian, and a roving team of winery and vineyard workers – Australians – all trained in the art of the possible, all with one thought drummed into their heads – there's no point in making a wine unless it's going to give pleasure to the person who drinks it."
Ryman and his flying winemakers were producing wine in Argentina, Chile, Germany, Hungary, Italy, Moldova, Morocco, Romania, South Africa, Spain, Turkey, and pretty much all over France. He was awarded Best White Wine three years running in Spain for his Rueda and won for 'White Wine of the Year' awards and two trophies at the International Wine Challenge back in a time when white wines ruled the commercial world.
Having once been responsible for the making of millions and millions of cases of wine each year, overseeing a vast team of winemakers. Today, Ryman concentrates on smaller batches and a more focused approach to his winemaking.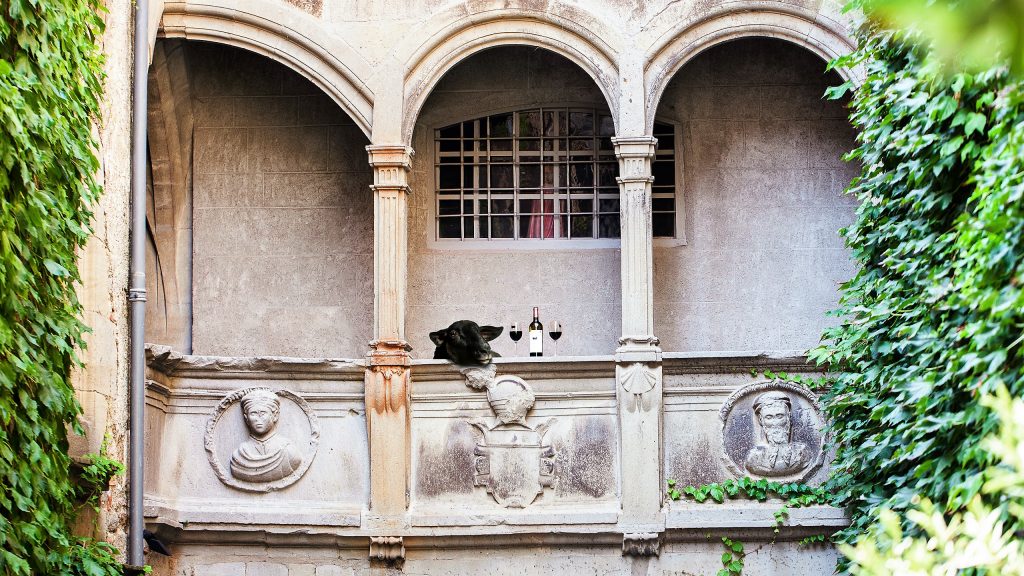 The Black Sheep
In the 13th century, the Minervois region and the nearby castle-town of Carcassonne were at the heart of a bloody conflict with the Catholic church in Rome. The French had formed a breakaway sect called the Cathars whose revolutionary beliefs included the then-unacceptable notion that women were equal to men, that the church shouldn't accumulate wealth and that there should be no rich bishops and archbishops. All humans, the Cathars believed, were God's sheep, and the earthly responsibility for their care was in the hands of elders who wore black cloaks and were called 'perfects'.
As Le Grand Noir's owners saw it, there was a clear association between the Cathars who were persecuted for thinking differently and the unconventional style of the Grand Noir wines. By standing apart from the herd, the Cathars were the black sheep. Gradually, these ideas came together to form the label.
According to the lads themselves, Le Grand Noir is what happens when Robert Joseph, Hugh Ryman and top label-designer with Stranger & Stranger, Kevin Shaw get together over a few good bottles and wonder how they might, very, very slightly, change the world. What they wanted to do was create a wine that brought together the classic, complex, food-friendly, flavours of France with the accessibility of the New World.
There are very few who wouldn't agree that they have succeeded brilliantly.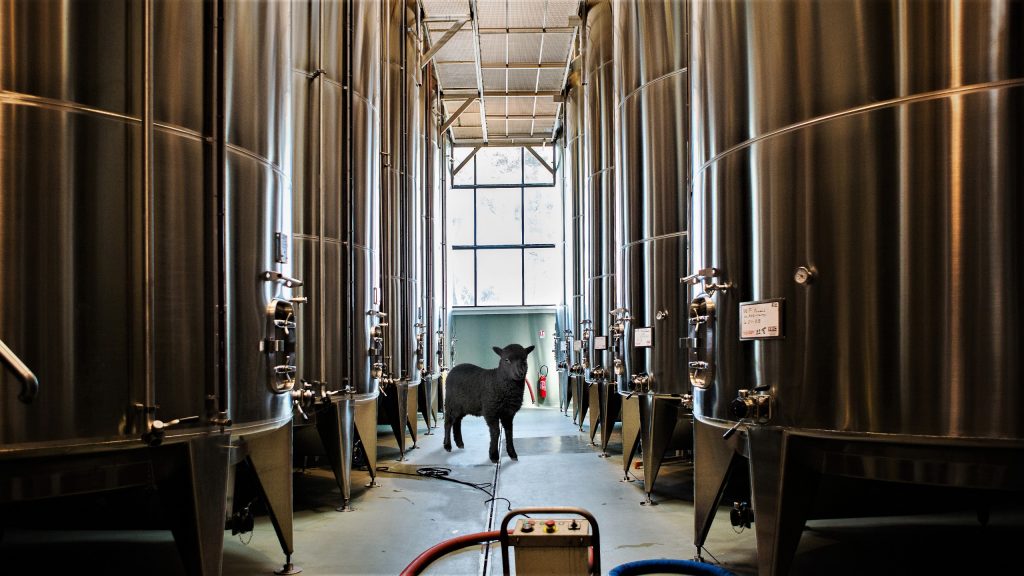 Le Grand Noir Pinot Noir 2018
At a recent luncheon appointment at the very splendid Market Café at the Hyatt Regency in Phnom Penh, I managed to enjoy a glass or two of the very affordable and drinkable Le Grand Noir, Pinot Noir 2018.
The wine is 100% Pinot Noir from the limestone terraces of the Minervois & Languedoc Roussillon regions of Southern France. About 10% of the wine is matured in French oak barrels and it has a rather lunchtime-friendly level of alcohol at 12.5%. 3 g/l of residual sugar and a pH of 3.68 percent help ensure that this is a well-rounded, fruity, ripe and eminently drinkable wine.
This is a wine to drink and enjoy now and it is drinking very well, ripe fruit aromas and flavours of cherry, raspberry, and wild strawberry with a whiff of spice, shroom and bramble. The palate is soft, supple, very slippery and easy-drinking but; there is enough body, structure, and length wrapped around that soft-center of attractive fruit to have you appreciating the quality of the winemaking.
Whilst perhaps not a wine to cellar and save for the best duck dish on the horizon, it is sold across Gordon Ramsay's Michelin Star-spangled group of restaurants and was roundly appreciated at my lunch with mapo tofu, pot-stickers and salad.
This is Ryman in his wheelhouse, overseeing a young team at Les Celliers Jean d'Alibert who are massively over-delivering on inexpensive, price-pointed wine from the South of France; an irresistible combination that never fails to faithfully delight the palate and pleasantly surprise the wallet.