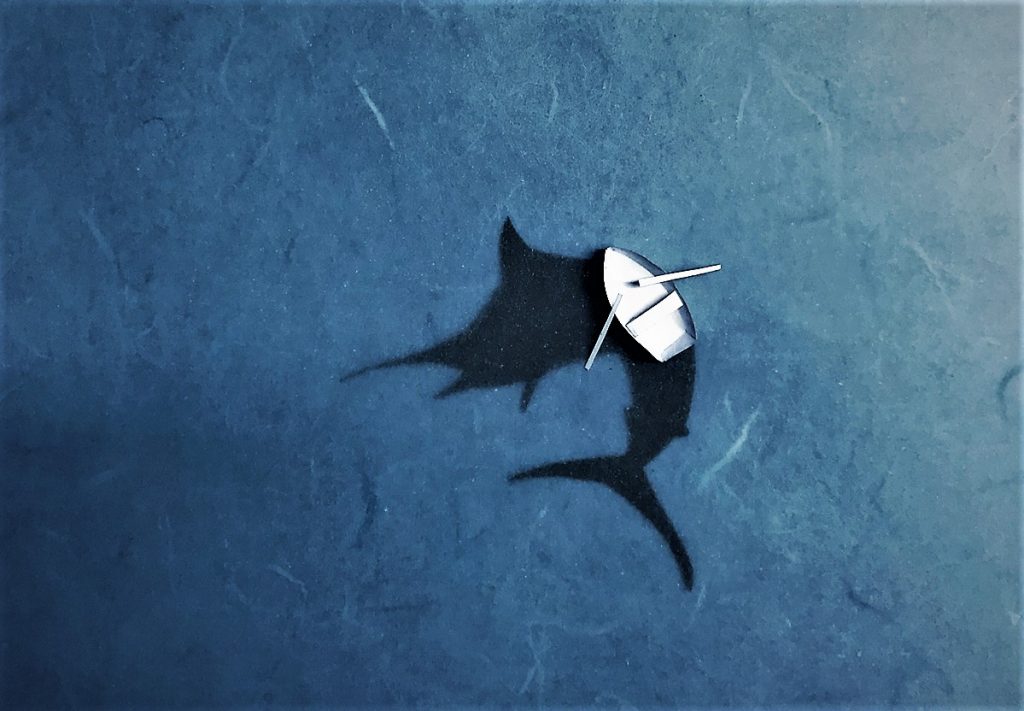 Ostra e Vino – Old Vines, New Seas
The Evening:
Ostensibly a 'new dishes' try-out, at Tim Squires' epicenter of all things seafood in Phnom Penh. Squires' 'The Oyster Bar' is at Ostra Fine Foods HQ on Sothearos Boulevard, in the shadows of Naga's two and (soon to be) three.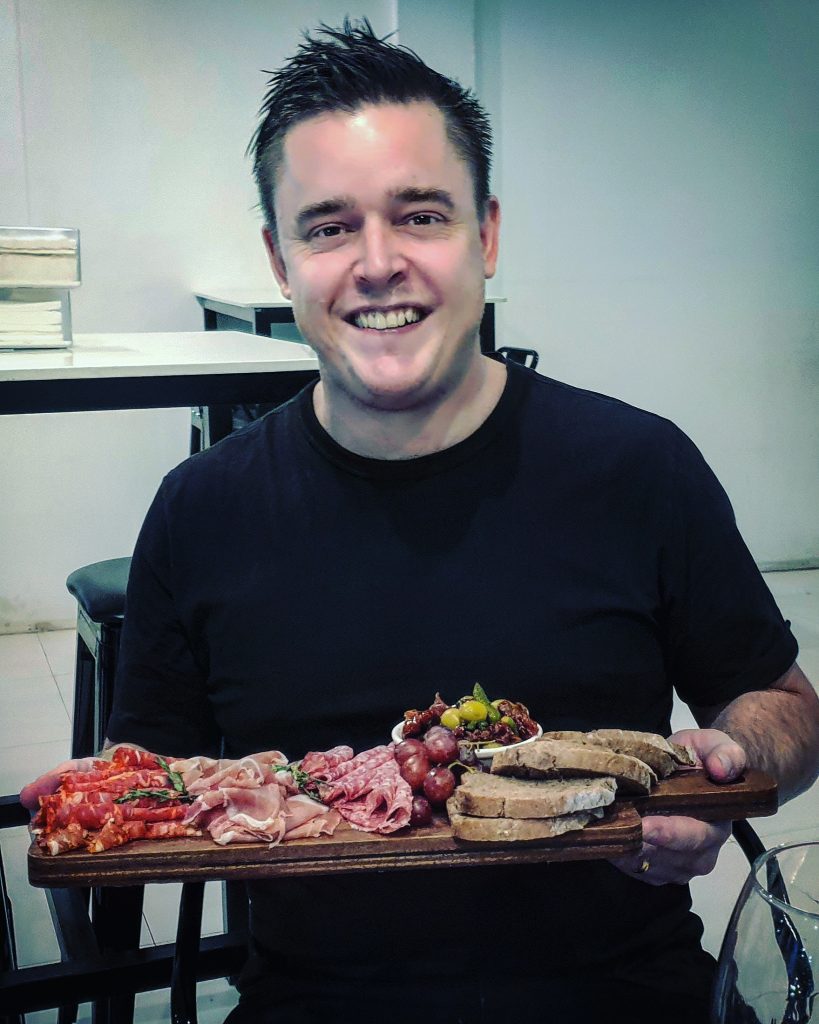 The Company:
With the impeccably good taste of Joyce Lau and the inimitable, inquisitive passion of Dave Tea in attendance; along with Tim, myself and our partners Vanda and Lang -a few choice wines were bound to find their way onto the table- and of course, they did.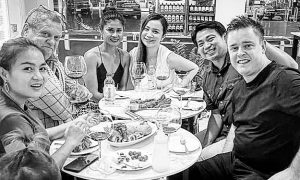 The Dishes:
Whilst the venue is deservedly famous for its extravagant selection of the world's finest oysters and the quality of its smoked salmon; this evening was all about trying a few new additions to the menu.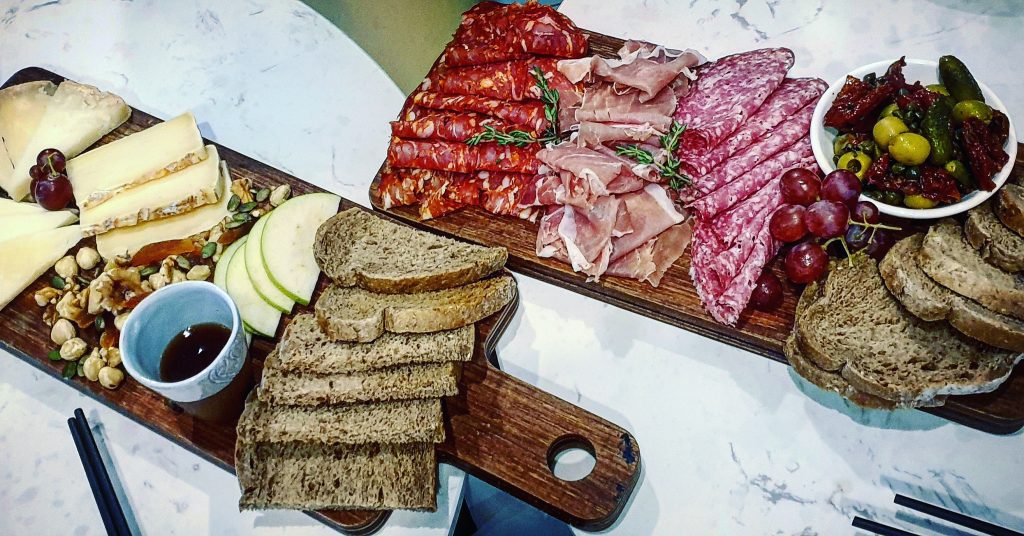 To start the evening were some very well laid out platters of charcuterie and fromagerie the former included cornichons, green olives and sun dried tomatoes and the latter a pot of honey, nuts, dried apricot and green apple, lovey enhancements that nicely complete both platters.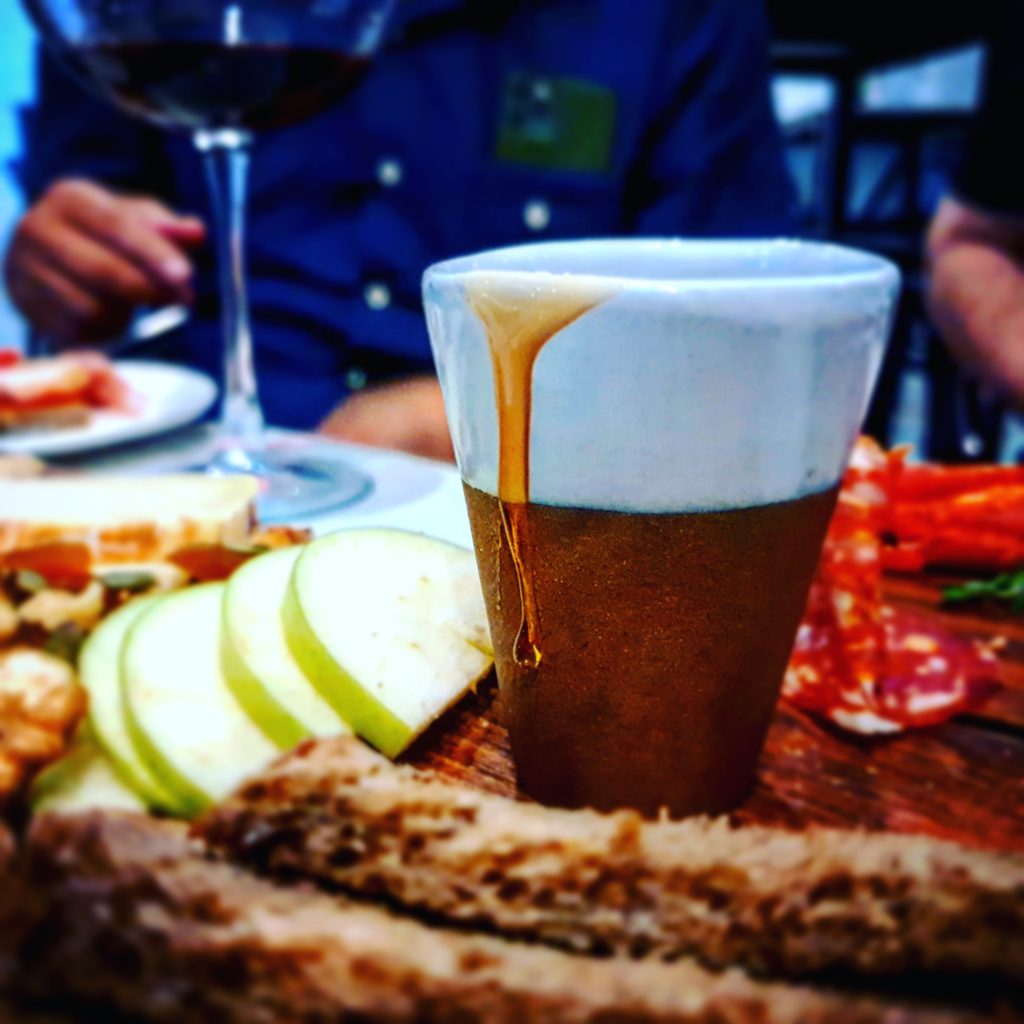 A tuna tataki was next, exquisite with subtle spice, sesame and a rich, tart, zesty sauce.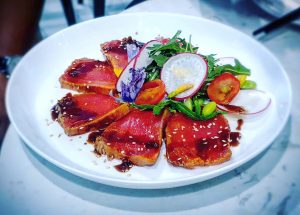 The next dish was a delightful fusion, a whole lobster split and served with a rich Khmer curry samlor-praha. This was accompanied by a traditional poached lobster for contrast. The Lobster curry proving a favourite with everyone at the table.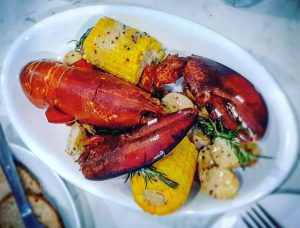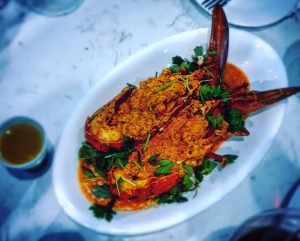 Then came a surf and turf ensemble, the beef exceptional, accompanied by sprigs of rosemary, a herb-butter; on the side a rich, creamy seafood sauce over shrimps, squid and potato.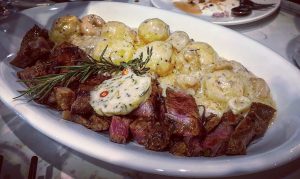 The Wines: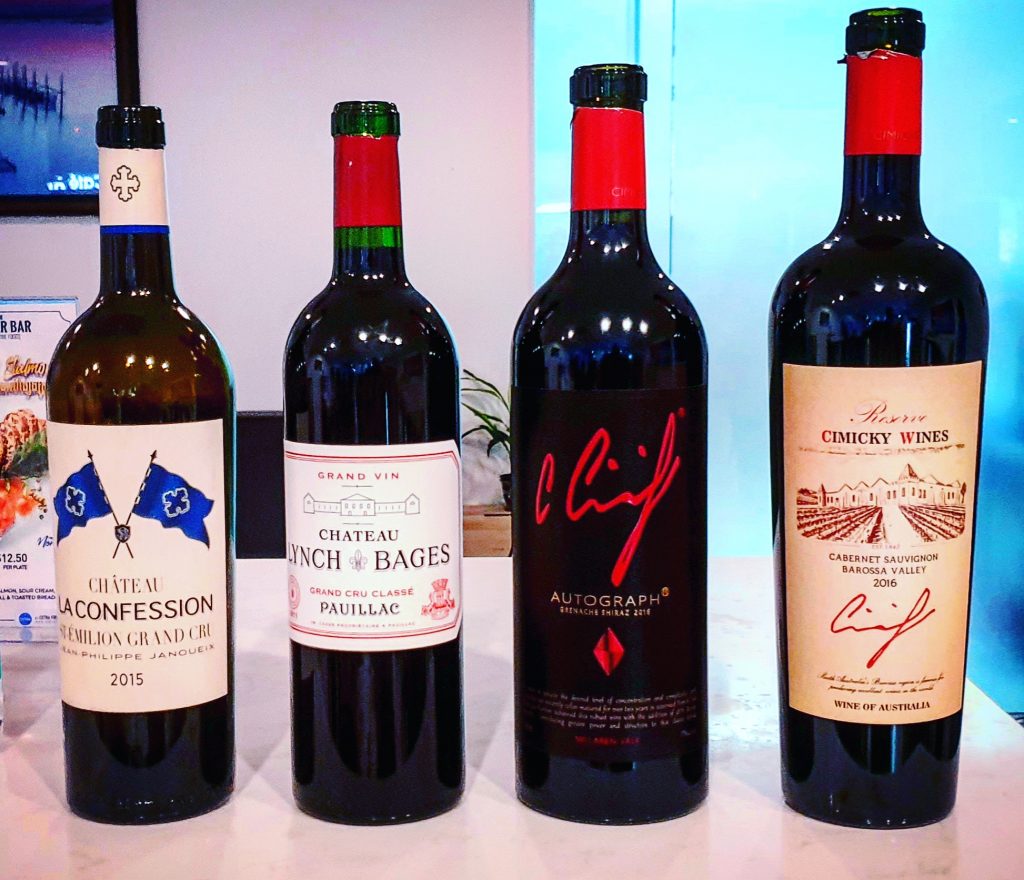 Lynch Bages 2011 Pauillac (provided by Joyce Lau)
72% Cabernet Sauvignon, 23% Merlot, 3% Cabernet Franc and 2% Petit Verdot. Aged 15 months in 65% new oak.
Aromas of mocha, tobacco leaf, red currants and prune with hints of clove and anise.
Palate displays a wine that is fully developed and still drinking well, medium-bodied, dry with soft tannins, silky texture, notes of tobacco and coffee with raisins, prunes and a persistent core of red current fruit, there is also a suggestion of a raw meaty character to the wine.
A very good, ten-year-old wine -from a difficult vintage- that is showing its true pedigree and quality.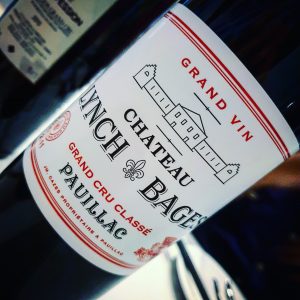 Chateau La Confession 2015 Saint Emillion (provided by David Tea)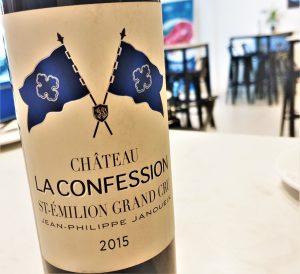 71% Merlot and 29% Cabernet Franc, matured in new and second-fill French oak for 6 months
Aromas are of black fruits and cooking chocolate with hints of roasted cashew, salami, dried herbs and yeast lees adding further complexity.
Medium bodied, dry red with very supple tannins loads of milk chocolate and mocha flavours on the palate with plum and blackberry fruit and hints of herbs and game. A very easy drinking, affordable and enjoyable six-year-old Saint Emillion from a classic vintage.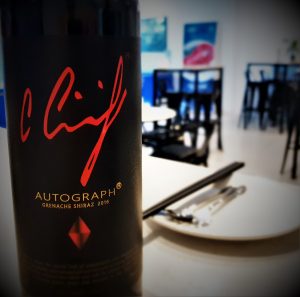 Cimicky Autograph Grenache Shiraz 2016 McLaren Vale (Provided by Cimicky Winery)
60% Grenache, 40% Shiraz, 100% new oak, large format: 90% American Oak, 10% French. Matured in Barrel for 24 months.
Dense purple, aromas of violets, raspberries, plum & boysenberries, with hints of pan spices and alcohol warmth.
A rich concoction of ripe berries with a creamy texture and a juicy mid palate. Tannins are fine and supple and there are spirits notes of high alcohol. The wine has impressive depth and length, this a big 'juicy' Barossa that is drinking well now and will benefit from further, careful cellaring.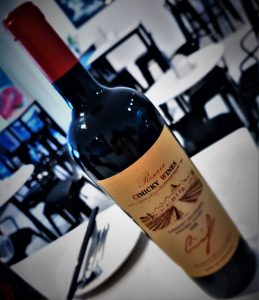 Cimicky Reserve Cabernet Sauvignon 2016, Barossa Valley (provided by Cimicky Winery)
100% French oak. Matured in Barrel for 24 months.
Dense, opaque colour with aromas of mocha, blackcurrant and plum, vanilla and oak spice.
The palate unveils a wine rich in flavour and intensity, with concentrated fruit exhibiting plum, blackcurrant, cherry cola and a hint dark chocolate/cocoa powder. There is lovely length here and fine, supple, old vine tannin. A wonderful example of Barossa Cabernet, drinking well now and with the ability to age gracefully.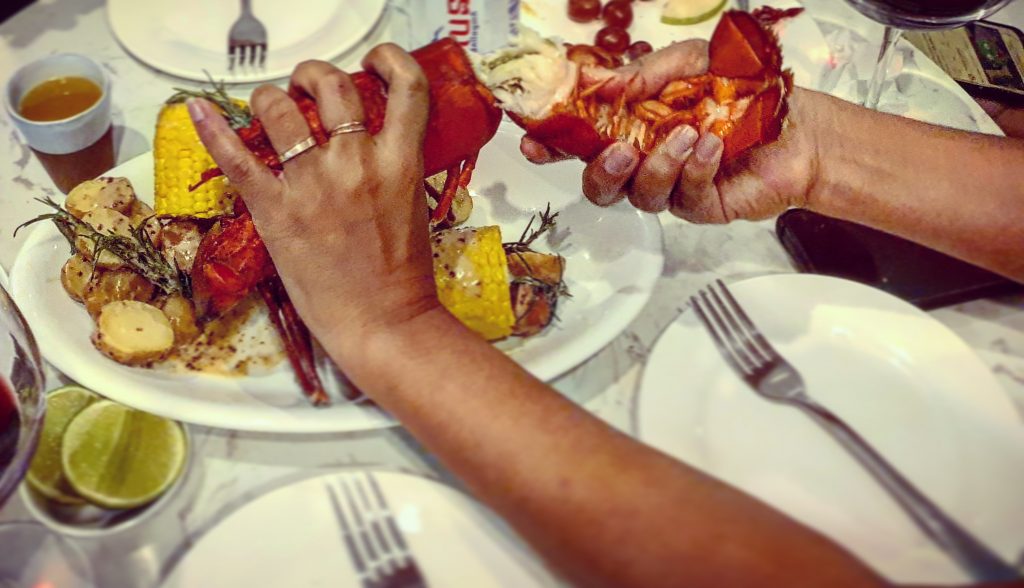 The Coda:
When the meal was finished and as the conversation flowed, all were washed down with a few choice cocktails, that ensured we left with broad smiles on our faces to go with the warmth and happiness of great friendship in our hearts.
A great evening of fine wine, fantastic food and exceptional company, well done to everyone involved at Ostra, and a special thank you to Tim and Vanda Squires -who as always, proved impeccable hosts.