A region famously described by one of the world's most influential wine writers as 'obdurate' and its most renowned winemaker as 'antediluvian' has seen generational change of late, as tradition gives way to initiative.
At the turn of the millennium the wines of Cornas in France's Northern Rhone Valley region were considered by many to be over-rated, overpriced and overly rustic. Even when well-aged they proved tough, metallic, volatile, oxidative and bereft of any charm. When Master of Wine and author of the Oxford Wine Compendium, Jancis Robinson called them out in June of 2002 there was astonishment in France but, for many buyers and traders around the world's wine markets, someone had finally told the emperor he was indeed bereft of any fancy robes.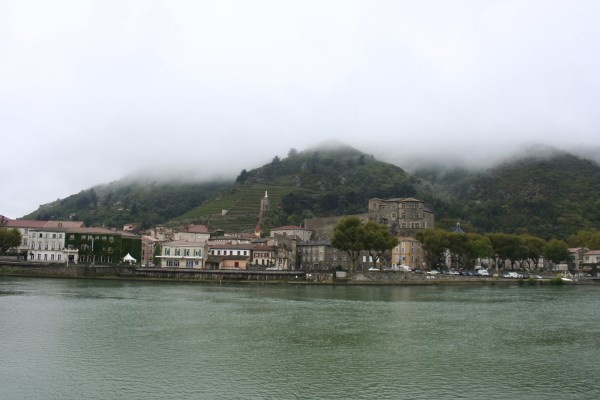 The Cornas region produces red wines made from Syrah grapes, (sometimes called Shiraz) and where neighboring regions may add a little Viognier, Roussanne or Marsanne; Cornas remains –by law- a single varietal region. It is a tiny region, only 131 hectares, producing less wine as an entire region as some single Chateau in Bordeaux.  Cornas sits at the south end of the Northern Rhone Valley, between Saint Joseph and Saint Peray on right bank of the Rhone River opposite Hermitage and Croze-Hermitage slightly to her north.
The Northern Rhone has a continental climate as opposed to the Mediterranean climate of the Southern Rhone, the Cornas vineyards are on south and south easterly facing steep slopes that form a natural amphitheatre to protect the vines from 'le mistral', the fabled winds that howl through the Central Massif.  Just as Cotie Rotie can be rendered as 'Roasted Slopes', Cornas is a Celtic term for 'Burnt Earth' a reference to the reddish, brown soils. Cornas vineyards are planted on the slopes up to 400 meters above sea-level and the grapes tend to ripen the earliest of the northern appellations.
First mentioned as a wine producing area in the year 885, it is believed that the Romans built the terraced walls of the steep vineyards significantly earlier. Legend has it that Charlemagne himself tasted the wine when travelling through Cornas in the year 840, and liked it so much that he had some sent on to his residence in Aix la Chapelle. Saint Louis, Louis XV and Cardinal Richelieu are all said to have been admirers of the 'black wines' of Cornas. Yet the region seems to have always taken its time, it was not given appellation status until 1938, it would be another dozen vintages before local producers began bottling their own wines.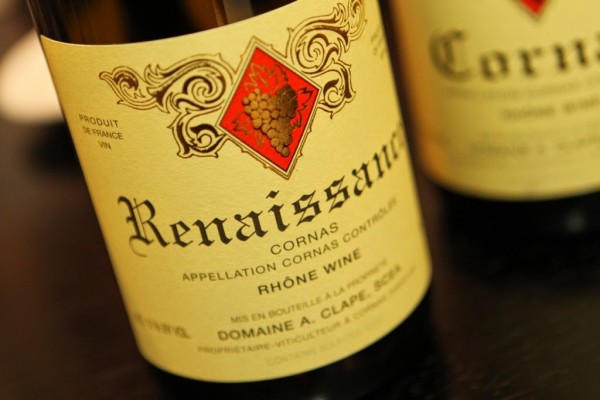 Auguste Clape is considered one of the great patriarchs of the region, producing long lived wines that need decades before revealing their charms. However, all too often the wines of Cornas were feral, leathery, harshly tannic, tough dry brutes that could not be tamed by time. They would slip into oblivion without ever giving up the promised soft center incased in impenetrable armor.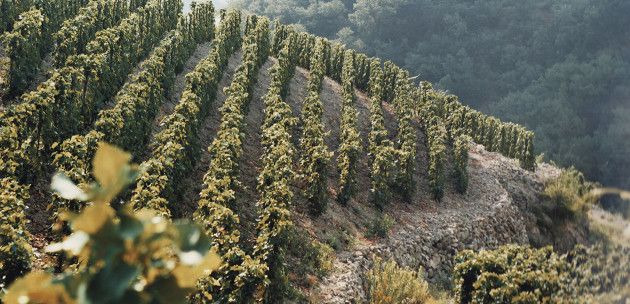 In recent times there has been a new generation of winemakers in Cornas, young Turks looking to throw off the shackles of tradition and the reputations of their forefathers as they seek to revive the fortunes of their region find new buyers for their wines and forge their own legends.
These new players are softening the tannins and structure of the wines and bringing the fruit to the fore, using new, smaller oak barrels for maturation and making reds that are accessible and attractive to drink even in their youth, something once unthinkable from Cornas.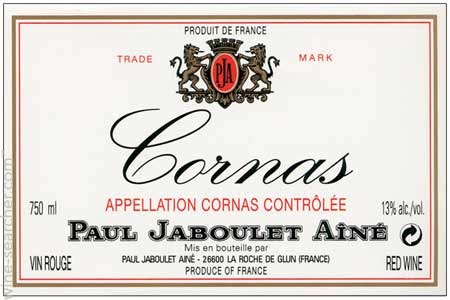 Winemakers like Jean-Luc Colombo, Thiérry Allemand, Mathieu Barret and Vincent Paris have brought a distinct change of philosophy to the wines and revived the region's spirit.  Their fruit driven, refined and elegant styles are helping restore the region's standing as a producer of wines worthy of Charlemagne and well worth the attention of wine lovers and collectors today.
At their best these wines show dense, black fruits, plum, blueberry, raspberry and wild cherry with hints of molasses, anise, clove, black olive, roasted nuts, bramble and earthy notes, all spice, salami and pan juices. They are incredible with barbecued and roasted red meats and large game.
In Cambodia look for Cornas wines by Yves Cuilleron, Paul Jaboulet and Michel Chapoutier.