"Eating oyster is like kissing the sea on the lips"
-Léon-Paul Fargue (1876 – 1947)
It seems only a handful of years ago that expats would pine for decent oysters in Phnom Penh; they were literally rarer than hen's teeth. Every now and then, one would venture to satisfy their craving with half a dozen of those large, disfigured oysters the size and shape of old shovel blades that came up from Vietnam via several buses. It always felt like Russian roulette, the likelihood of at least one dodgy oyster in your round of six was almost a given.
Today, as a sure sign of economic growth in the city, Phnom Penh is awash with excellent quality oysters, air-flown from France, Japan and Australia or from Vietnam. Oysters and sea water are not unlike wine grapes and terroir; oysters take on some of the characteristics of their environment. As bivalves they feed on whatever is in the water so purity, salinity, temperature and other aspects of their world are interpreted in the flavour and texture of the oyster.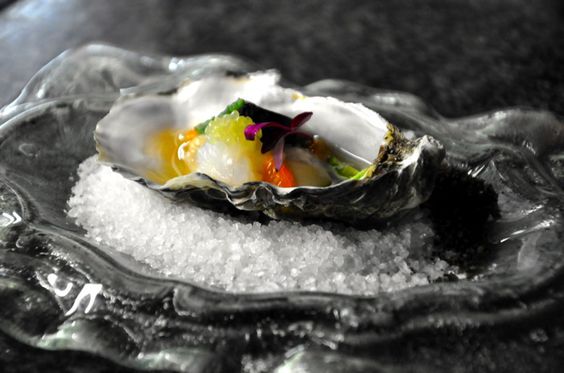 Many oysters are named after the bay, inlet or area from which they are cultivated and harvested but, in truth whilst there are many hundreds of different 'brands of oysters' there are only half a dozen main species for eating: Pacific oysters, (Crassostrea gigas) sometimes called Japanese Oysters, Kumamoto oysters, (Crassostrea sikamea) Atlantic oysters, (Crassostrea virginica)European flats, (Ostrea edulis) sometimes called Belon oysters, Olympia oysters (Ostrea lurida/conchapila) and Rock Oysters, (Saccostrea glomerata) the most common being the Sydney Rock oyster native to Australia's east coast. There are other edible oysters like Mangrove Oysters (Crassostrea gasar), but they are typically not available commercially.
Chefs and connoisseurs typically describe the Atlantic and European Flat oysters as have having a more briny, sea minerals character, whilst the others range from more fruit like, melon flavours and even some nutty characters.
European Flat Oysters are common in Europe and Scandinavia; they are most famous from the Belon River region in Brittany. However, today their fame as a French oyster has probably been superseded by the Fine de Claire oyster, which is actually the introduced species the Pacific oyster. Fine de Claire oysters are cultivated oysters that famously must spend a month finishing off in the rectangular salt ponds or 'claire', where they fatten up and take on a richer flavour.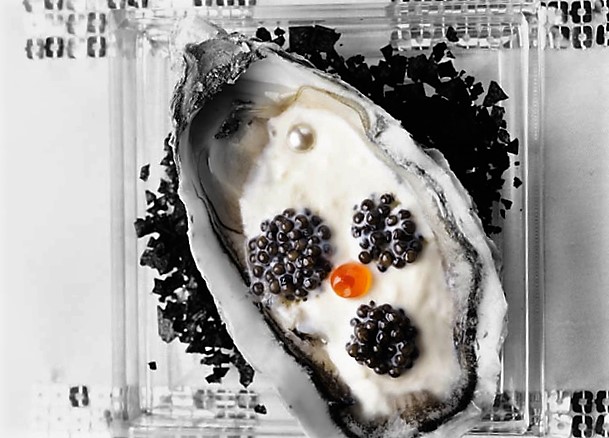 Japanese oysters, (Pacific oysters) are native to the coasts of Asia and have been introduced to regions in Australia, North America, New Zealand and as previously mentioned above, Europe.
The species has been cultivated in Japan for hundreds of years and due to its robust and adaptable survival instincts was introduced to the United States in the 1920's and France on the 1960's to help deal with diminishing local oysters stocks due to over-fishing and habitat degradation.
Pacific oysters have also spread unintentionally after attaching themselves to the bottom of ships and in some regions it is considered an invasive species, particularly in Australia where they threaten to take over the habitats of the native Sydney Rock oyster. They are the most commonly farmed and eaten oyster species in the world today.
Kiwa oysters, (ostrea chilensis) sometimes called New Zealand Bluff oysters or Chilean oysters are closely related to European Flats but are smaller and more intense, if eating an oyster has been described as kissing the sea on the lips, then eating a Kiwa has been described as being slapped in the face by it. Intensely flavoured, eating these oysters has also been described as like licking a battery terminal covered in iodine!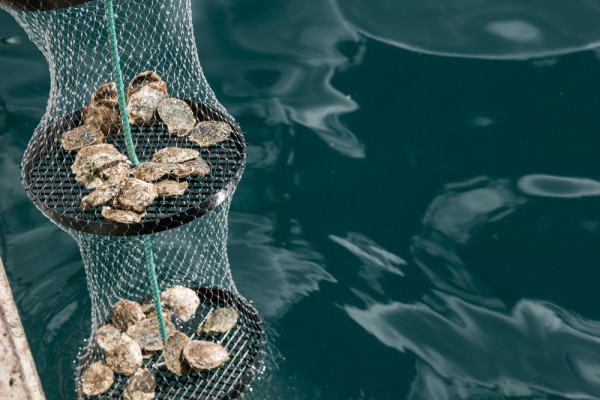 The best oysters come from the colder waters of the world's seas and have an excellent minerality and briny flavour to go with their plump bodies and creamy texture. An old adage used to warn that you should never eat an oyster in any of the months that do not contain the letter 'R' which in the northern hemisphere basically means in summer, this is when the waters are warmer and the oysters are spawning. In many oyster beds and farms today, harvesting during spawning season is prohibited.
"Anything I eat has gotta be absolutely dead. That is why I can never eat an oyster. I read somewhere that they put that lemon juice on them just to stun them. What's the difference?"
-Al Rockoff, (John Malkovich), The Killing Fields (Movie, 1984).
Oyster lovers swear that the only way to eat an oyster is very fresh and completely raw to appreciate the 'merroir' and briny characters of the sea, sometimes a little squirt of citrus is suggested, to ' liven' them up a little.
Aside from lemon juice, raw oysters are traditionally served with tobacco, horse radish, (wasabi), ponzu or, a Mignonette Sauce which consists of red wine, vinegar and diced shallots. Oysters may also be baked, grilled or fried or used in stews, soups and even crumbed and deep fried.
A classic Southern American classic is the Po'boy sandwich made up of crumbed, fried oysters served on a baguette style bread roll; with its origins in Louisiana the name Po'boy is a natural contraction of 'Poor Boy' and dates back to a time when oysters where abundant in supply and a cheap source of protein often eaten by the poor.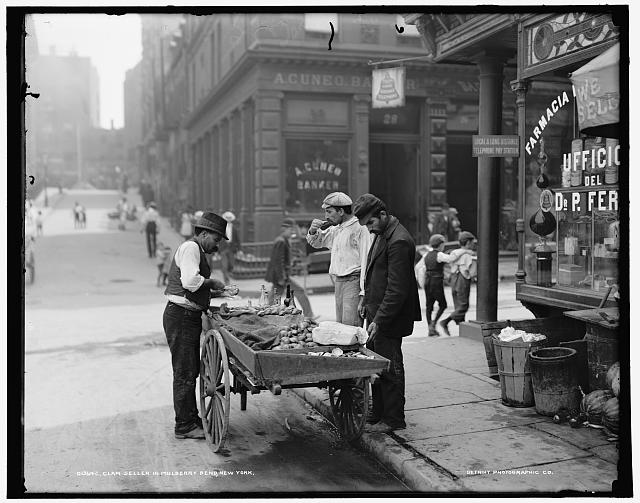 Another classic American oyster dish is Oysters Rockefeller, which was creating in 1899 at Antoine's restaurant in New Orleans by Jules Alciatore the son of the restaurant's founder. He named the dish Rockefeller after John D. Rockefeller, who was the richest man in America at that time, because of the richness of the sauce. The famous recipe has always been a closely guarded secret, its creator took the original with him to the grave but, the much imitated recipe is believed to have originally consisted of a sauce made from a puree of green leaves and a dash of absinthe poured over the oyster, which is then topped with breadcrumbs and then baked.
Creamed Oysters is another simple classic dish from the southern states of American which is a bit like an oyster stew in a creamy white sauce. Also from America, oysters were mixed with breadcrumbs, herbs and spices to make into a stuffing for the traditional turkey roast.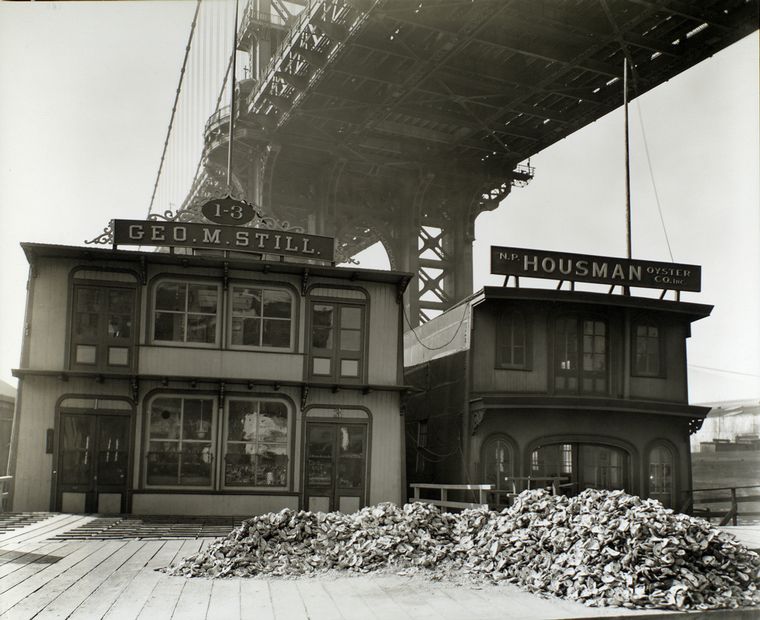 Oysters Kilpatrick is believed to be an old English recipe for Oysters involving topping them with bacon, cheese and Worcestershire sauce before popping them under a grill.
Kaki Fry is the Japanese term for oysters deep fried in panko crumbs, which are served with either a lemon, tartar or tonkatsu sauce, (interestingly, Kaki is also the Japanese word for permission).
Classic Chinese oyster dishes include frying them with shaoxing wine, ginger and scallions or serving them in the shell with a light warm soy sauce broth, with finely chopped ginger and scallion.
A popular condiment in Chinese cuisine is oyster sauce which is often used as a topping for steamed vegetables and in stir fries. A viscous sauce, it is prepared from oysters and brine, it is aromatic with intense flavor. Oyster sauce is said to have been invented in 1888 by Mr. Lee Kam Sheung, in China's Guangdong Province.
Eating oysters is considered a very healthy thing to do; oysters are an excellent source of zinc, iron, calcium, and selenium, as well as vitamin A and vitamin B12. Oysters are low in food energy and a rich source of protein; one dozen raw oysters contain roughly, only 460 kilojoules. Traditionally, oysters were considered to be an aphrodisiac, Casanova, the world's most famous lover, was said to have a breakfast on 50 oysters per day to assist him with sexual stamina and this was regularly offered up as proof their power as an aphrodisiac during his lifetime in the 18th century.
The science is not conclusive but in recent studies partly funded by the United States National Institute of Health, concluded that along with the zinc found in Oysters, certain rare amino acids may increase the production of testosterone in males and progesterone in females and that these hormones in increased levels in the bloodstream result in recipients being more active sexually.
The Thalias Group who own and operate Topaz, Khema and the Mails restaurants is now importing the world famous French Gillardeau oysters for their exclusive use in Cambodia. Gillardeau is a fourth generation, family owned oyster producer who has been in the business for over a century. Today, their oysters are so prized by the world's finest chefs and restaurants that the family has taken to laser cutting their logo into the shell of every single oyster to prevent counterfeiting. Plump, rich and nutty in flavour they are considered unique and exceptional, they are the finest oysters I have ever tried.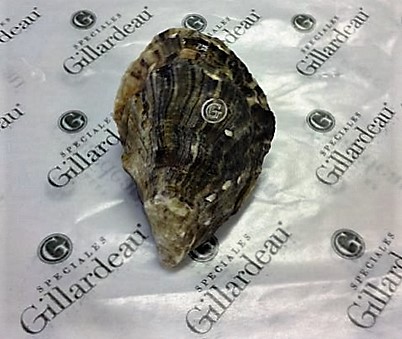 When you see oysters on hotel and restaurant menus or bar lists practically everywhere else in Phnom Penh, they almost certainly come from the 'Oyster Man', 33 year old expatriate Australian Timothy Squires, who himself was a chef until oysters took over his life.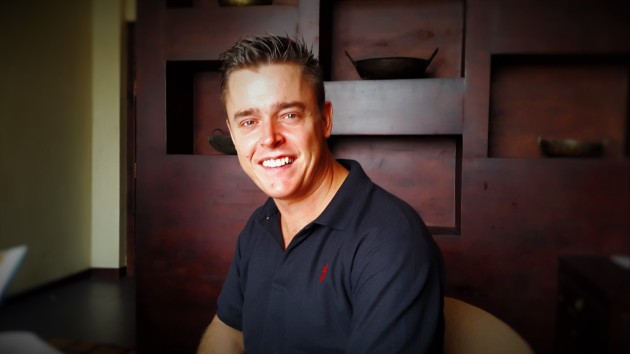 Tim first came to Cambodia a few years back cooking, before stints in Singapore and then Vietnam. Whilst in Vietnam he met a farmer of Pacific oysters near Nha Trang, and one day decided to travel to Phnom Penh with a single box of 50 oysters to test the market.
With a new Cambodian wife, the idea of settling back in the kingdom and starting a company had a strong appeal and once he was able to reliably 'land' his oysters, alive, healthy and at a good price, it was not too long before he and his wife Vanda had more than a full time job on their hands keeping up with demand. Today, Ostra Fine Foods has expanded their operation and also air freights Fine de Claire oysters directly from France, live lobster from Canada, Norwegian salmon, caviar, tuna and North Atlantic cod.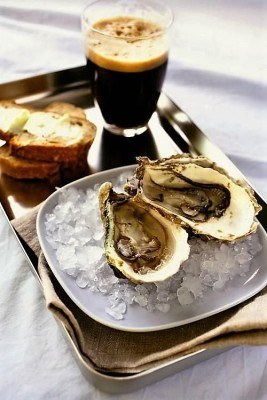 On the first Thursday of every month, Caravan's Brassiere -on Sihanouk Boulevard, opposite the Independence Monument- has their 'oyster night' where guests enjoy free flow white wines for one hour with any purchase of half a dozen oysters, which sell for $10 for half a dozen or $19 will get you the whole 12. The event has proven extremely successful with an average of 100 bookings consuming over 700 oysters in the hour. Caravan also has their oyster happy hour every Monday to Thursday from 5pm to 7pm, when they sell oysters for $1 each.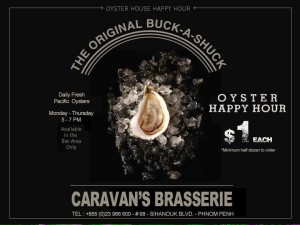 Oysters have been called the jewels of the sea, and if oysters be the food of love, Phnom Penh is certainly in the grip of a love affair with the finest oysters the world has to offer.
"As I ate the oysters with their strong taste of the sea and their faint metallic taste that the cold white wine washed away, leaving only the sea taste and the succulent texture, and as I drank their cold liquid from each shell and washed it down with the crisp taste of the wine, I lost the empty feeling and began to be happy and to make plans."
― Ernest Hemingway, A Moveable Feast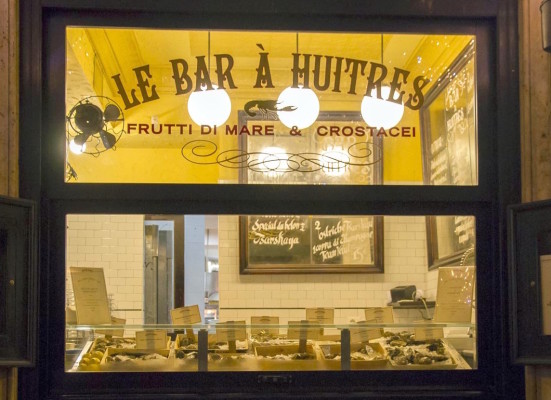 Save