On the edge of the road just before Siem Reap, Ben Sam offers up cheeky observations and cackles at her own jokes over the dull chime of her machete and the drone of passing traffic.

Ben Sam makes and sells kralan, the delicious Southeast Asian snack of sticky rice, red bean, sugar and coconut milk sealed in a short length of bamboo and cooked over coals. Legend has it that the soldiers of the Angkor kings would take kralan on their journeys for rations, and it is popular as an offering to monks on their alms rounds or at festivals and celebrations. The dish is famous all over the Kingdom and Cambodians argue endlessly about which village makes the tastiest kralan.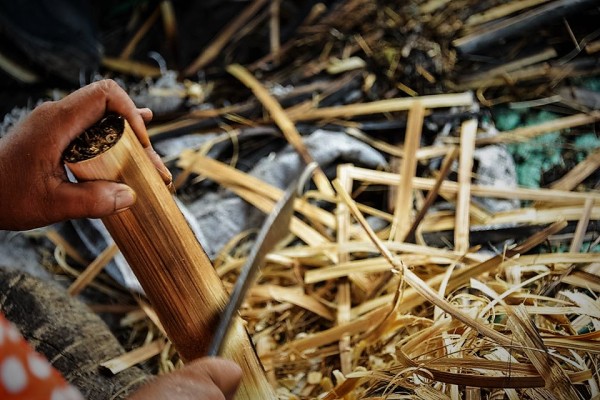 Some prefer the rich sweetness of the kralan from around Battambang and Banteay Meachey (especially from the village of Samrong Khnong), while others swear by the subtlety and texture of the kralan from Thma Krae village in Kratie Province. There are at least 30 vendors on both sides of this stretch of road, at Kilometer 28 just before Siem Reap. Sam, who has been selling kralan for more than 20 of her 43 years, says the villagers learn from each other how to make it, but that some take shortcuts. Every time famous Cambodian chef Luu Meng would pass this stretch on his way to Siem Reap he would try a different vendor. And Sam has the distinction of making his favorite variety.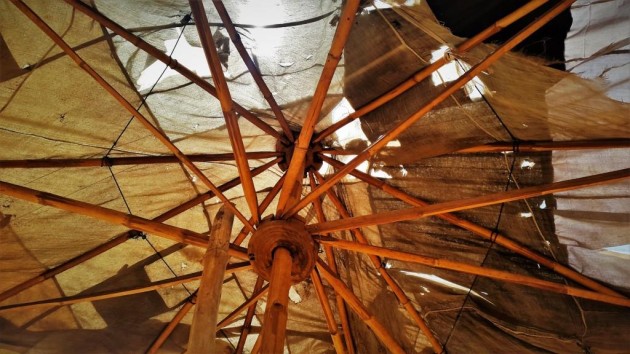 And he is not alone in his preference. Sam sells around 200 pieces of the rice stuffed bamboo of various lengths per day; she tells me as a matter of fact that it is the extra care she takes with her coconut milk that makes hers the best. Most days are good, she tells me; I imagine the good days are long, hot, dusty and dry, and that when it rains for days on end and business slows down she starts to stress. "Then the rain stops and it is good again," she says with a chuckle. A large kralan sells for 3,500 riel per piece, with the prices coming down the thinner the tube gets; the smallest go for 500 Riel each.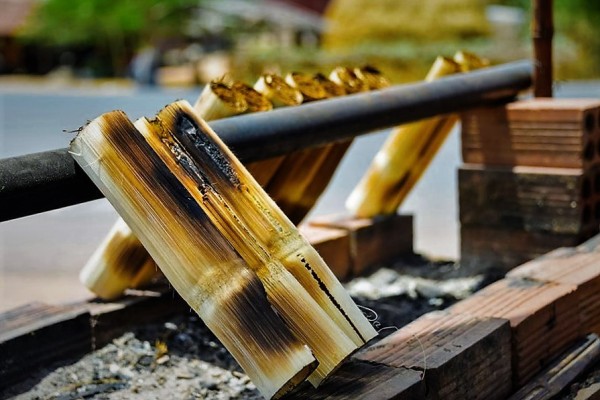 Despite Sam's positivity about her line of work, her voice eventually takes on a graver tone and she confides that the road is a dangerous place to work. Today, a lazy eye and a fine scar running the length of her brow are the only visible evidence of the accident when, a decade earlier, a drunk driver ran off the road at kilometer 28 on National Highway 6 from Siem Reap.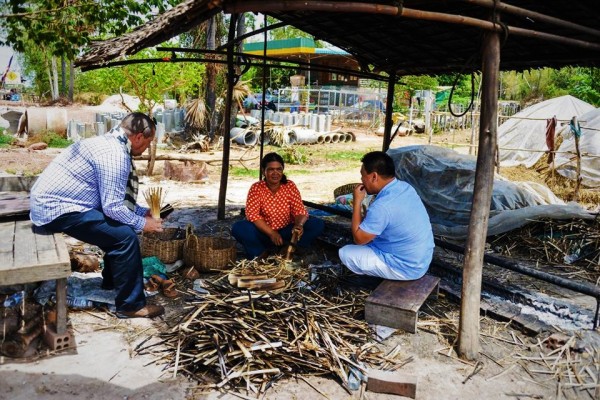 Sam doesn't remember much about the day of the accident; the car crashed through her food stall, destroying her family's fragile economy and almost taking her life. She received no compensation. It would be more than a year before Sam could work again, so her 12-year-old daughter Samnang had to leave school to work the roadside food stall that is the family's only source of income.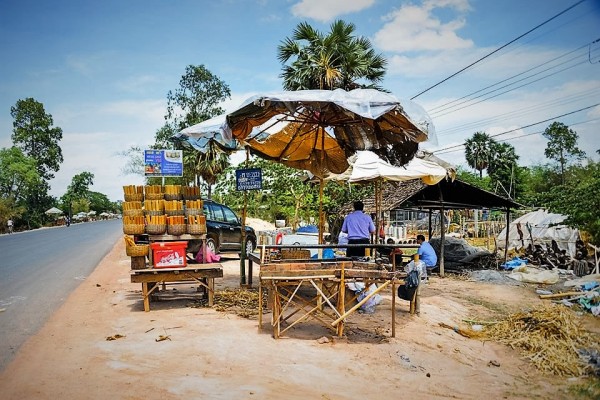 A decade on and Heng Samnang is still here, now a young woman in her early twenties, protecting her family's livelihood and looking out for her mother. Sam's husband, Sak Heng, also works the family business, and they have now been joined by their youngest daughter.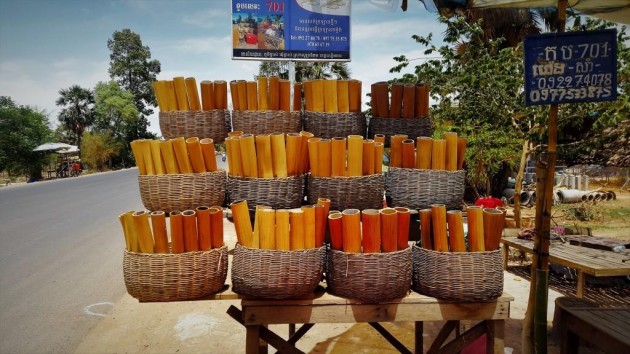 They start work every day at 3 am, preparing and cooking the red beans and the sticky rice, and they finish each evening around 5 pm. There is no lighting on the roadside and little evening traffic.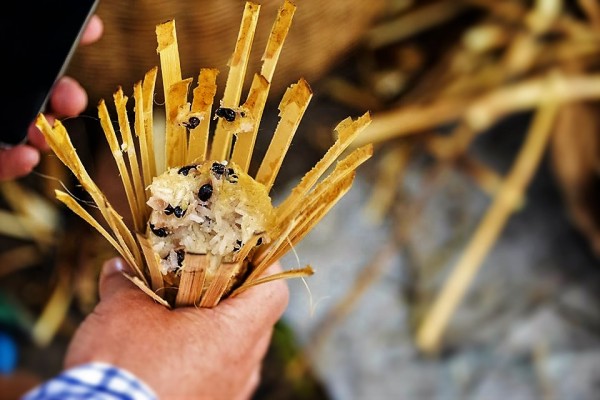 Ben Sam uses 10 kilograms of rice, which she buys from the Siem Reap market, every day, along with 17 coconuts, a little sea salt and white sugar, which she insists is better than palm sugar to get the flavor right. She cooks the coconut milk with the rice and then adds more when stuffing it into the bamboo. To get the bamboo to make the kralan, Sam must go out to Kralanh village, around 52 kilometers west by northwest of Siem Reap.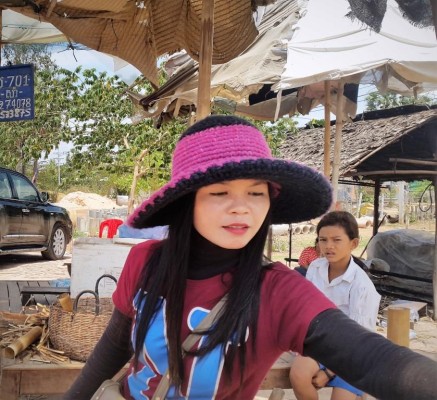 The work is hard, the hours long and the site dangerous, yet it is a treat to eat Sam's kralan. Firm and fluffy, with a hint of sweetness and rich coconut milk, it's a magical snack. So, if you are making the long drive up from Phnom Penh to Siem Reap, remember to slow down, drive safely and make sure you stop at Kilometer 28 for some delicious homemade snacks from Ben Sam's wonderful family business.