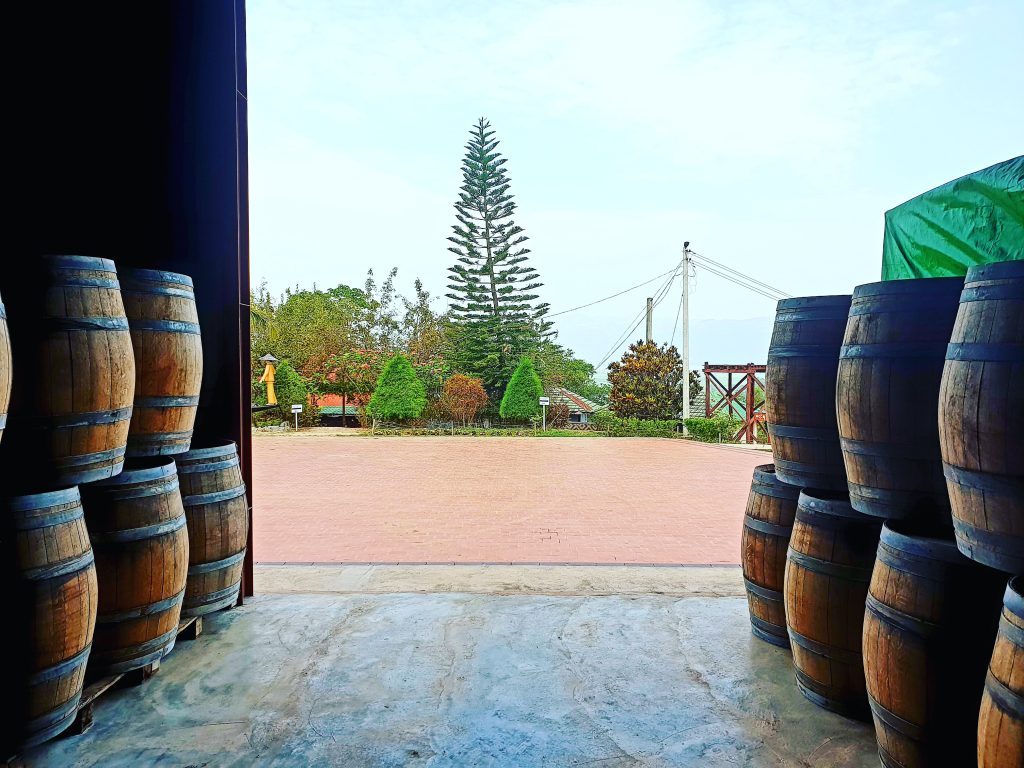 Patches on a Torn Land
I've known Matt Talbot for around half a dozen years or so, and I value our friendship; he is a good-bloke, splendid company and is passionate about an industry we both grew up in. His other passions, Harley Davidsons and Japanese tattoos, only enhance my high regard for him. They also provide a necessary counterweight to the fact that his love of 'Aussie Rules' football is completely marred by his support for the wrong team.
A few years back, Matt and I worked together for a bit; we filled road trips with plenty of hard work, loads of great fun, and just a pinch of reckless abandon. Markets I'd been in many times before managed to take on a renewed sense of adventure with Matt around.
Since then, we've both gone back to our winemaking roots, and I was absolutely delighted when I got to try his latest offerings for the first time with my colleagues.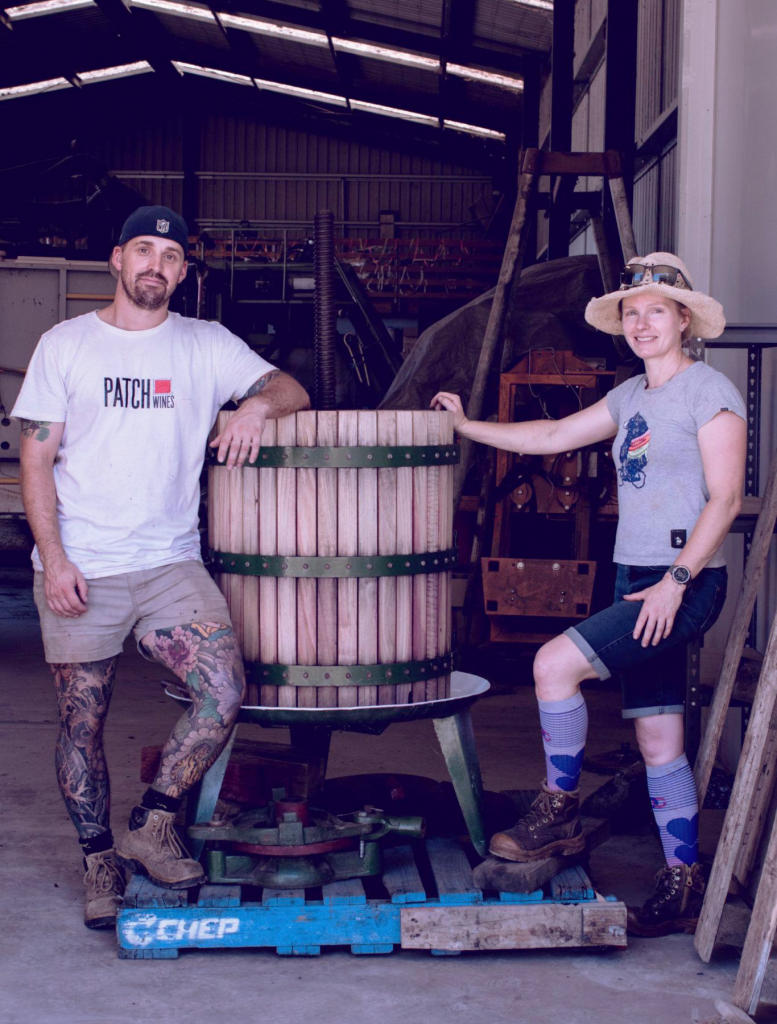 "This is Burma, and it will be quite unlike any land you know about."
Rudyard Kipling
I am making wine at Red Mountain Estate in the Shan hills, above Inle Lake in central Myanmar. The setting is one of the most picturesque in the country; and I'm making wine with minority people in the area, Shan, Pa-O, Intha; these are people who have opened their arms and their hearts to me, and accepted me into their land; for that, I will be forever grateful.
Whilst I am making wine here and mentoring the young winemaking and viticultural teams, I am also seeking to learn, to tap into the beating heart and omnipresent soul of the place. A fine wine, along with the quality of its fruit and the deftness of its winemaking, must bear the indelible presence of where it comes from: soil, climate, rainfall, air quality, geology, and natural history. It will also bear the ineffable essence of its people, their culture and of the spirit of those that have gone before. Their histories, and their stories in a single glass of wine.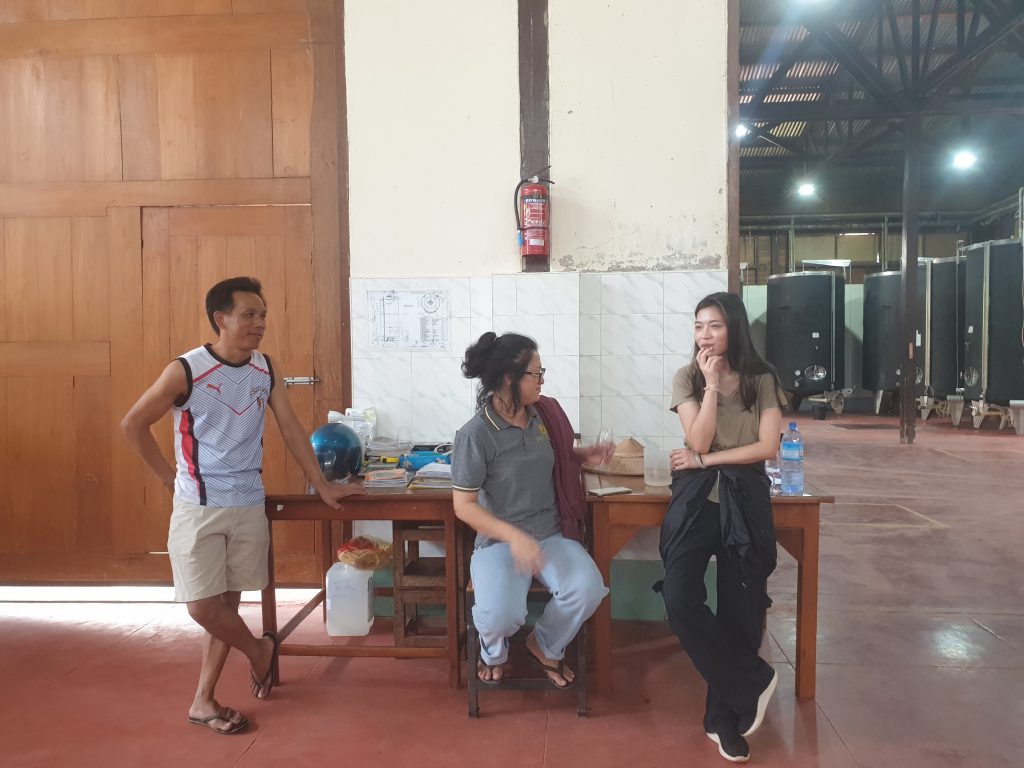 "It is a corrupting thing to live one's real life in secret. One should live with the stream of life, not against it."
George Orwell, Burmese Days
The Tatmadaw, (Grand Army) is the military of Myanmar (formerly Burma), founded in 1945; it is administered by the Ministry of Defence and composed of the Myanmar Army, the Myanmar Navy and the Myanmar Air Force. Auxiliary services include the Myanmar Police Force, the Border Guard Forces, the Myanmar Coast Guard, and the People's Militia Units. It has an annual budget that runs into several billions of dollars annually and has a full-time force of approximately 400,000 personnel.
Since independence in 1948, the Tatmadaw has never fought against a foreign country; it has constantly been at war with its own people.
With the new vintage fast approaching, I was eager to get some of the materials that I'd requested for the commencement of the harvest. This was easier said than done, but we had finally managed to get our goods to the Thai border, and I was expecting to have them in two more days. Then I got the following message from the head of purchasing: "Will the goods be ok if they remain in the truck for a few more days? At the border bridge we have war there now".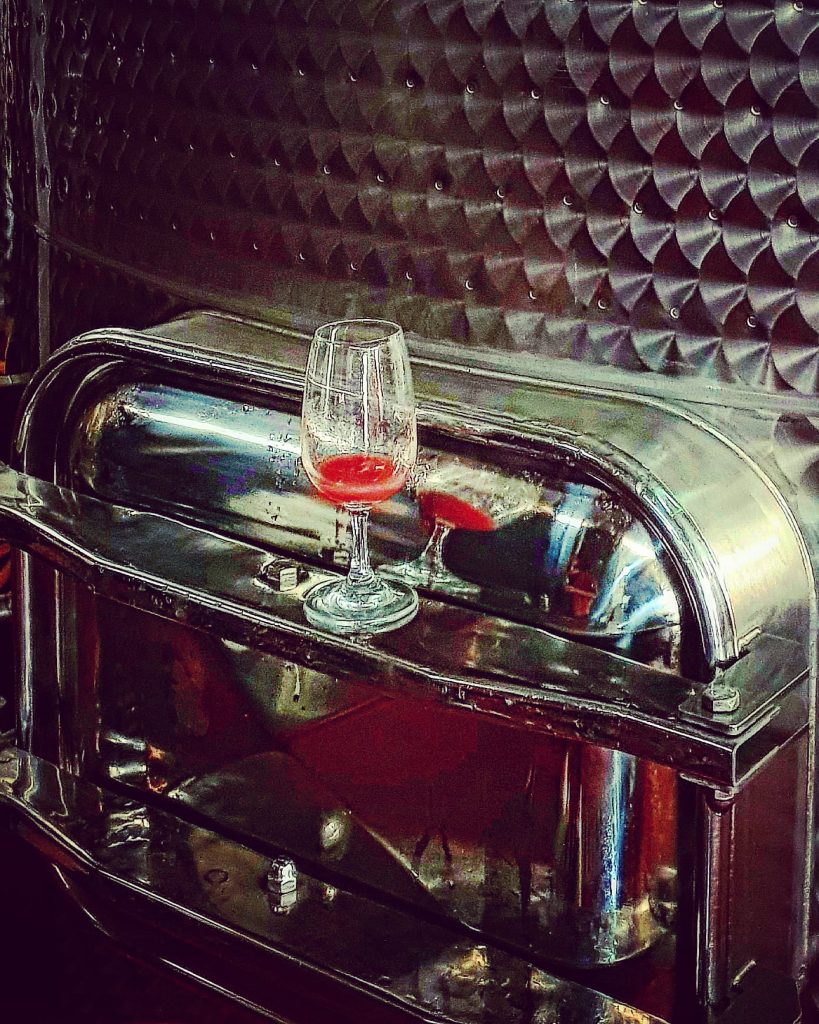 "Beauty is meaningless until it is shared."
George Orwell, Burmese Days
Glass in hand, standing on the deck of the winery restaurant -high upon a Shan hill- looking out over a valley plush with the intoxicatingly beautiful green that is the colour of new rice. My gaze stretches out across a vast lake the colour of hammered copper, under a sun that gently floats down to caress the top of the mountains beyond. An evening routine that sets the sky aglow with pinks and oranges, indigo and purple, as brilliant and mesmerising as a work by Van Gogh, the artist himself a contradiction, the master of beauty from a soul full of turmoil.
Meditating on the journey of these vines, and of those who planted them. These people, who are now my team, are also my friends, and I have developed a great affection for them, I care about them. People here know horror; they have seen it fresh and up close, been forced to endure trauma, upheaval; they know despair.
Making wine here is fraught with confronting and soul-destroying challenges, but it also has its share of faith-restoring, heart-warming moments as well. In a glass of wine from a place like this, you could expect to smell its fear, drink its tears and taste the pain of loss, but if you give your glass a bloody good swirl -you can also find hope, smell humble pride and even taste small victories.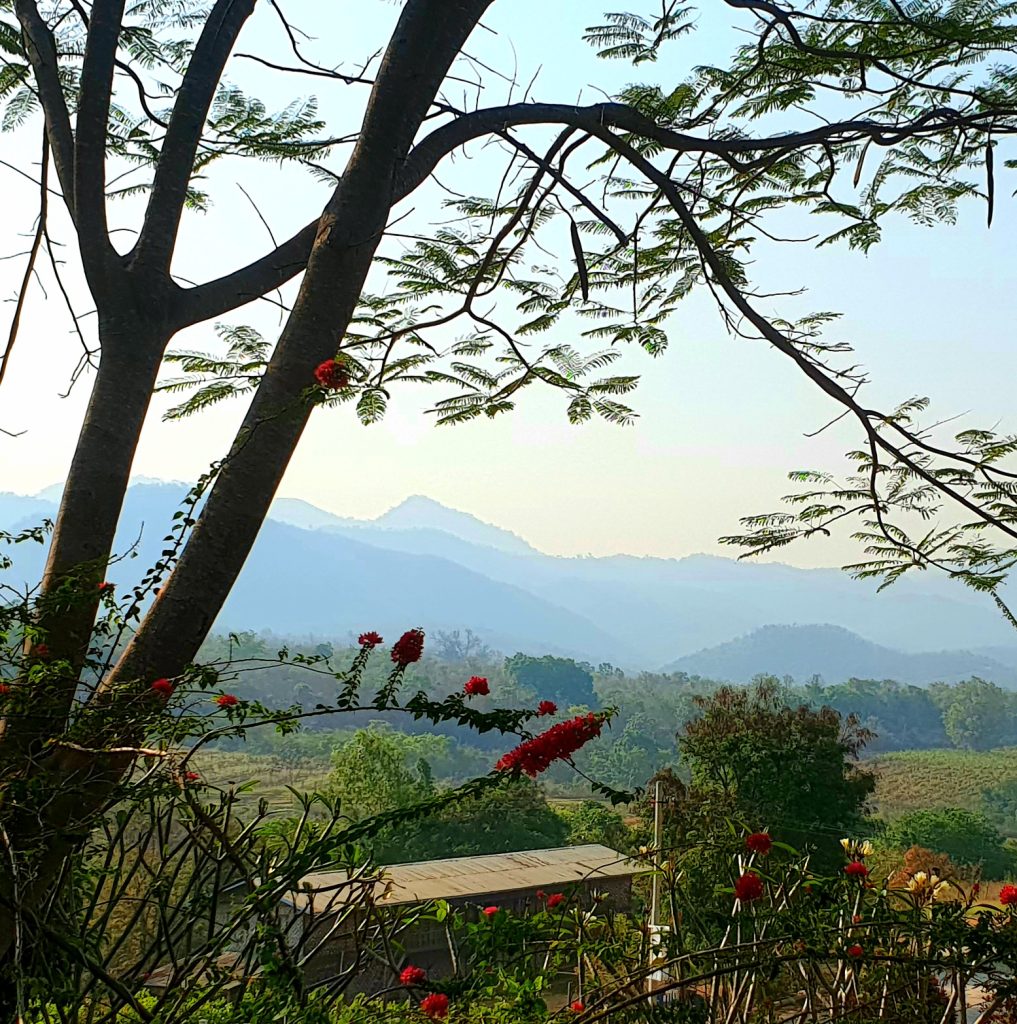 "We walk about under a load of memories, which we long to share and somehow never can."
George Orwell, Burmese Days
Every month, when I come here to Shan State, I bring with me an armful of wines to share with the local winemaking team. I do this to calibrate their palates and open up the 'realm of the possible' with our own wines. This helps them to map in memory quality benchmarks for varieties and styles of wine. I do this at my own expense, because I just love drinking good wines with them, and rather than formally assess the wines in the lab, on the workbench, we taste them over dinner in the restaurant.
I want to taste and discuss the wines with them in a relaxed and less formidable setting. I do it where they can crack jokes and laugh and chat about the day, about life as well as about the wines on the table.
This encourages expressing open opinion and asking honest questions without any anxiety or apprehension; and at the same time, I want them to experience the joy of wine in a social setting and as a part of daily life.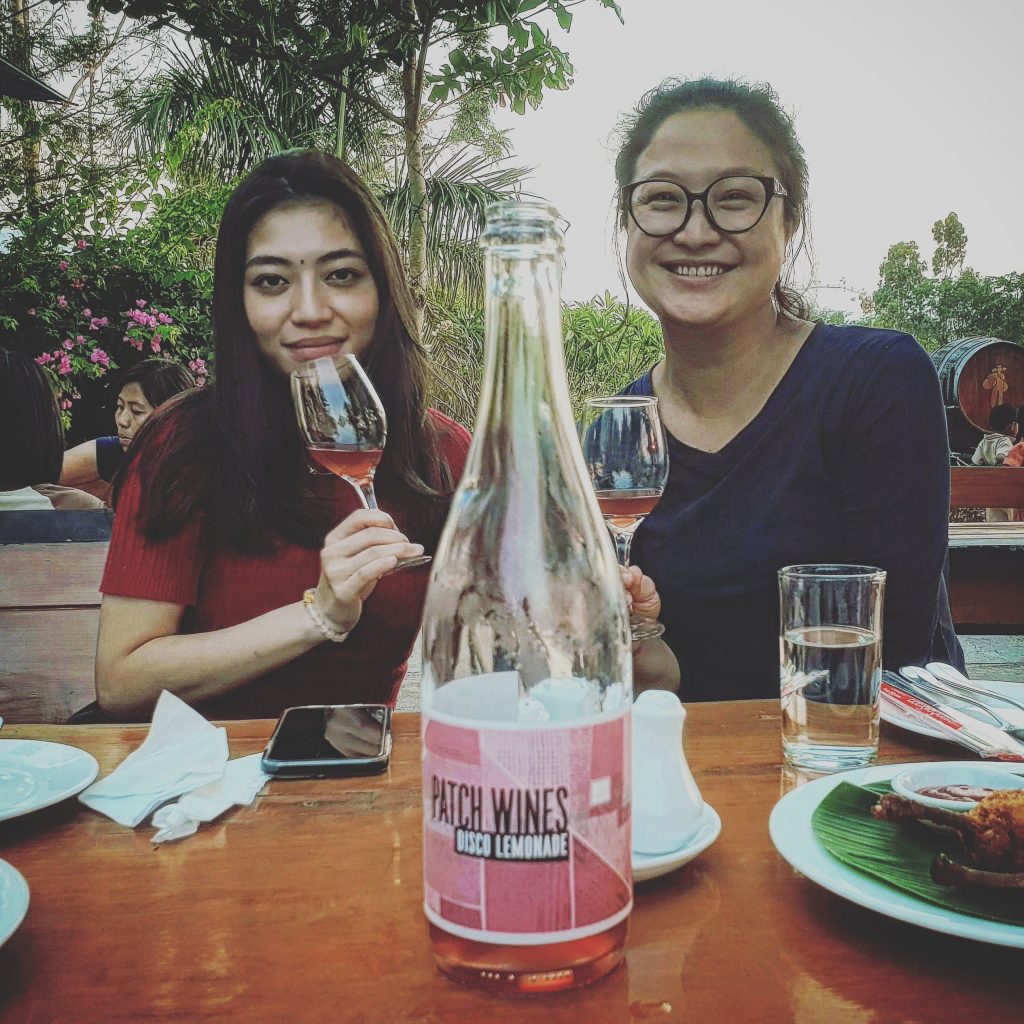 "Life is so brief that we should not glance either too far backwards or forwards…therefore study how to fix our happiness in our glass and in our plate."
Grimod de la Reynière
It was the great humanizer of food and travel, Anthony Bourdain, who said that you learn a lot about someone if you eat with them. It is communion over food that has shaped my life's journey, my relationships, and my emotional intelligence. I am a great believer in dinner table diplomacy and the intimacy of the shared act of dining in company; in its ability to help us overcome our differences and bring us closer together.
Dinner Table Diplomacy
Antonin Carême (1783 or 84 – 1833), was abandoned as a child during the French Revolution, eventually finding work as a kitchen boy in a Parisian chophouse. In 1798, he was formally apprenticed to the famous pâtissier, Sylvain Bailly, in his pastry shop near the fashionable neighbourhood of the Palais-Royal.
Bailly was kind to the young boy and encouraged him to learn to read and write, as well as teaching him the arts of the pastry chef. Eventually, his reputation soared and the young Careme opened his own shop, the Pâtisserie de la rue de la Paix, which he kept open until 1813.
The ambitious young Careme made a name for himself by researching the world's grand monuments, edifices, and buildings in the nearby Bibliothèque Nationale, so that he could then construct large models of them as confections, made with pastry, marzipan, nougat, sugar, and the like. People would come from miles around to see what the young chef pâtissier had created for display in Bailly's and then his own shop windows.
Soon, Careme was being commissioned to create these monuments in pastry for the private events of the rich, famous, and powerful of Parisian society, including Napoleon. Whilst working on his confections at many private kitchens, he quickly extended his culinary skills to main courses and full menus.
His most ardent supporter and regular patron was the famed French diplomat and gourmand Charles Maurice de Talleyrand-Périgord. With Napoleon's blessing, Careme was taken into the French diplomat Talleyrand's kitchens where he completed his training.
It is said that Talleyrand set Careme a test to create an entire year's worth of menus without repetition and using only seasonal produce. Carême passed this test and, once he completed his training, would go on to cook for George the IV, Tsar Alexander, and banker James Mayer Rothschild, amongst others.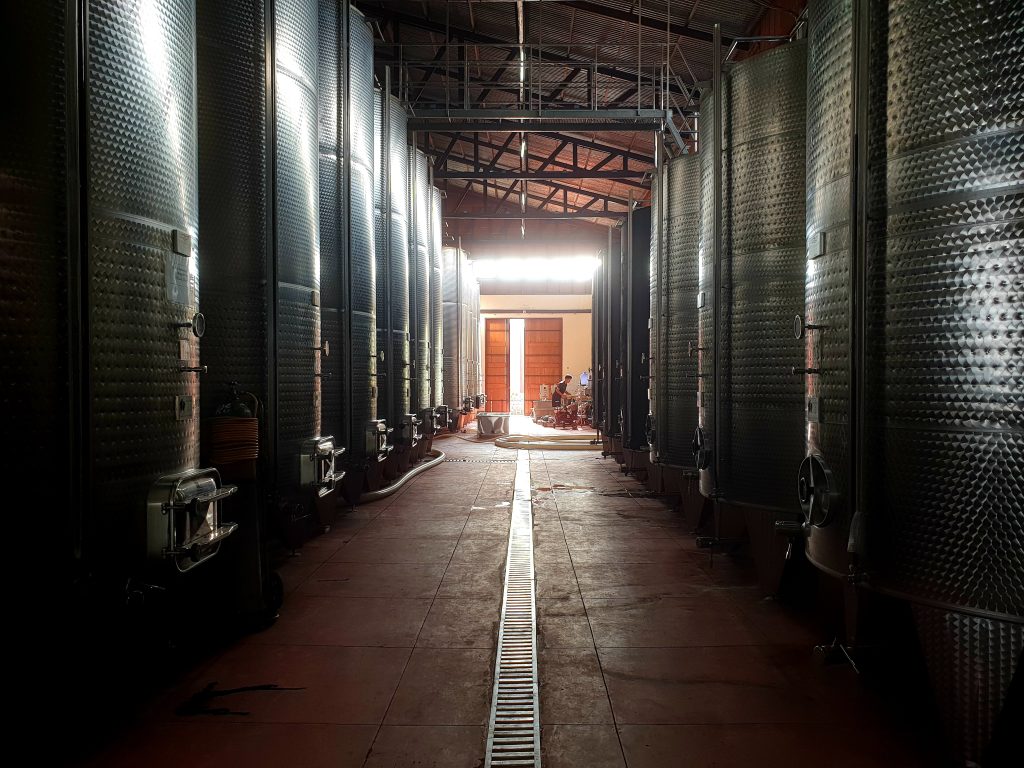 "When we no longer have good cooking in the world, we will have no literature, nor high and sharp intelligence, nor friendly gatherings, no social harmony."
Marie-Antoine Careme
Charles-Maurice de Talleyrand-Périgord, 1st Prince of Benevento, then 1st Duke of Talleyrand, was a French politician and diplomat who worked at the highest levels of the French government, usually as foreign minister or in some other powerful diplomatic capacity. His career spanned the regimes of Louis XVI, the French Revolution, Napoleon, Louis XVIII, and Louis-Philippe.
More often than not, those he served distrusted Talleyrand however, they (including Napoleon), found him extremely useful. The name "Talleyrand" has since become a byword for crafty, cynical diplomacy.
"The destiny of nations depends on how they nourish themselves."
Jean Brillat-Savarin
The Congress of Vienna
The great Congress of Vienna was a gathering of ambassadors of European states held from November 1814 through to June 1815, (though delegates had begun arriving and were already negotiating by late September 1814). The objective was to provide a long-term peace plan for Europe by settling critical issues arising from the French Revolutionary Wars and the Napoleonic Wars. The goal was to restore old boundaries and resize others amongst the main powers so that they could balance each other out and would remain at peace. The settlement at the end of the year-long Congress, (despite some later changes) formed the framework for European international politics for the next 100 years, until the outbreak of the First World War in 1914.
Talleyrand became a famous host during the Congress of Vienna, with Careme as his chef; it is said that by the time the congress disbanded, not only had the map of Europe been irrevocably changed, the culinary tastes of its upper classes had also been thoroughly revised. 
"Wine is the intellectual part of a meal, while meat is the material."
Alexandre Dumas.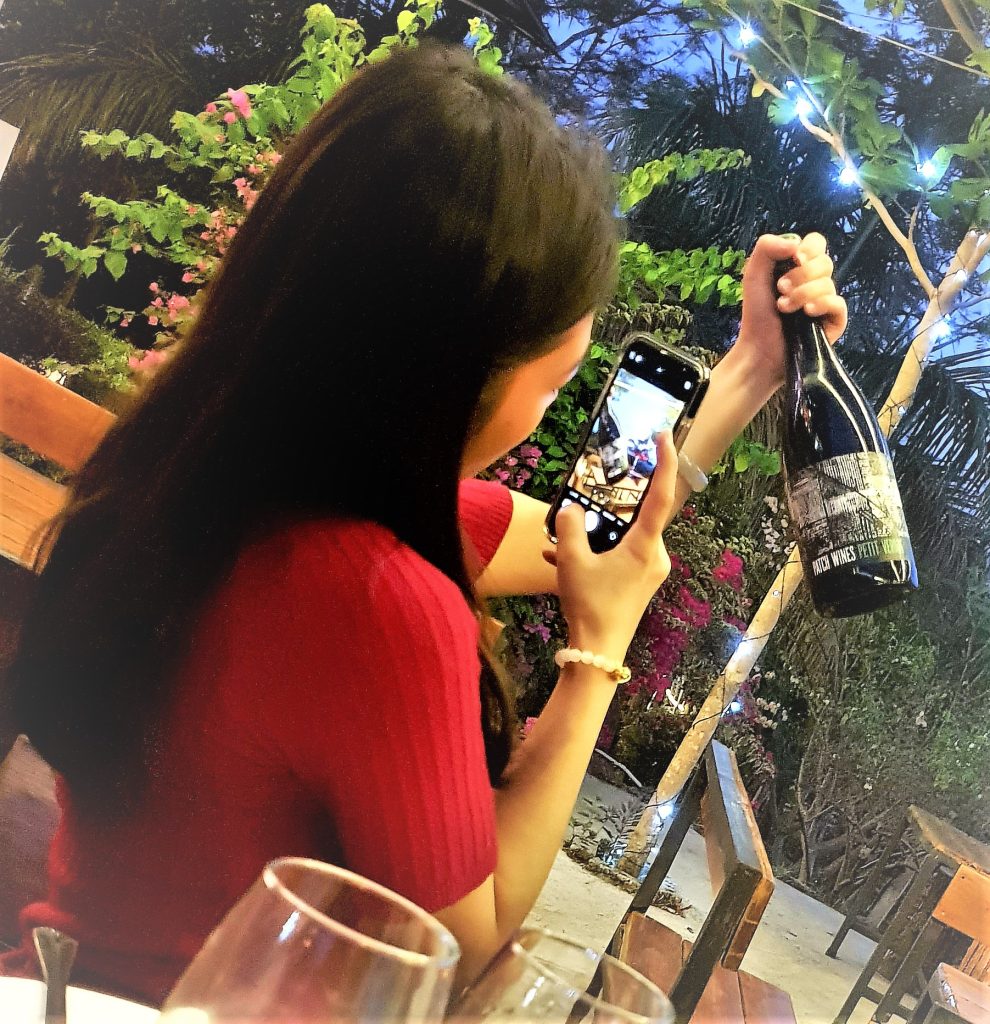 PATCH WINES
Patch Wines is a collaboration between Kirilly Gordon and Matt Talbot that came to life after a brief stint working together in the Yarra Valley before Covid struck. According to Matt, when a patch of vines laden with ripe grapes turned up with no home to go to, it seemed like an excellent idea to turn them into wine.
Kirilly has 23 years of winemaking and viticulture experience, a degree in Ag Science from Melbourne University, a degree in Wine Science from Charles Sturt University and has made wine in France and Italy. She also has a full-time winemaking gig, as well as her own brand, Bowerbird Wines. She also is a full-time mum to two amazing boys, loves gardening, growing veggies, cuddling her pet bunnies and running!
Matt grew up in the Yarra Valley; he worked in vineyards whilst studying for a Viticulture and Wine Production diploma before spending time in the hospitality industry throughout Melbourne & Sydney and then transitioning into wine sales locally and internationally.
'Shed Red' was the first Patch wine; it was a field blend of Bordeaux varieties as well as a Turkish variety called Bogazkere, which translates to 'throat burner'! It didn't actually burn your throat, but there were plenty of tannins, and it blended up very nicely in the final wine. The first release did well, and soon there was excitement in the market and demand for more wine from this dynamic and talented duo.
Matt tells me they spend as much time as they can in the vineyards, shoot thinning to ensure the best quality and then working with the expertise of the very talented viticulturists managing the vineyards. They hand-pick the grapes with the recruitment of friends and then destem and press in a tiny press in the vineyard shed. They have small fermenting pots and a Speidel Egg. The Spring reds stay in stainless steel or the Egg. The Dark Patch reds go to mature oak barriques. The whites stay in stainless steel or the egg for fermenting.
The grapes for Patch Wines are chosen from hand-picked, acclaimed vineyards and are made with the intent to have minimal intervention. Matt notes they listen to the flavours and the ferments and are guided by intuition, but also very much by a knowledge of the science of winemaking.  "We want these wines to be honest, well-made, delicious and inspiring to drink", he enthuses. After drinking the wines, the consensus at our dinner table in Myanmar was that he and Kirilly were knocking these KPIs out of the park.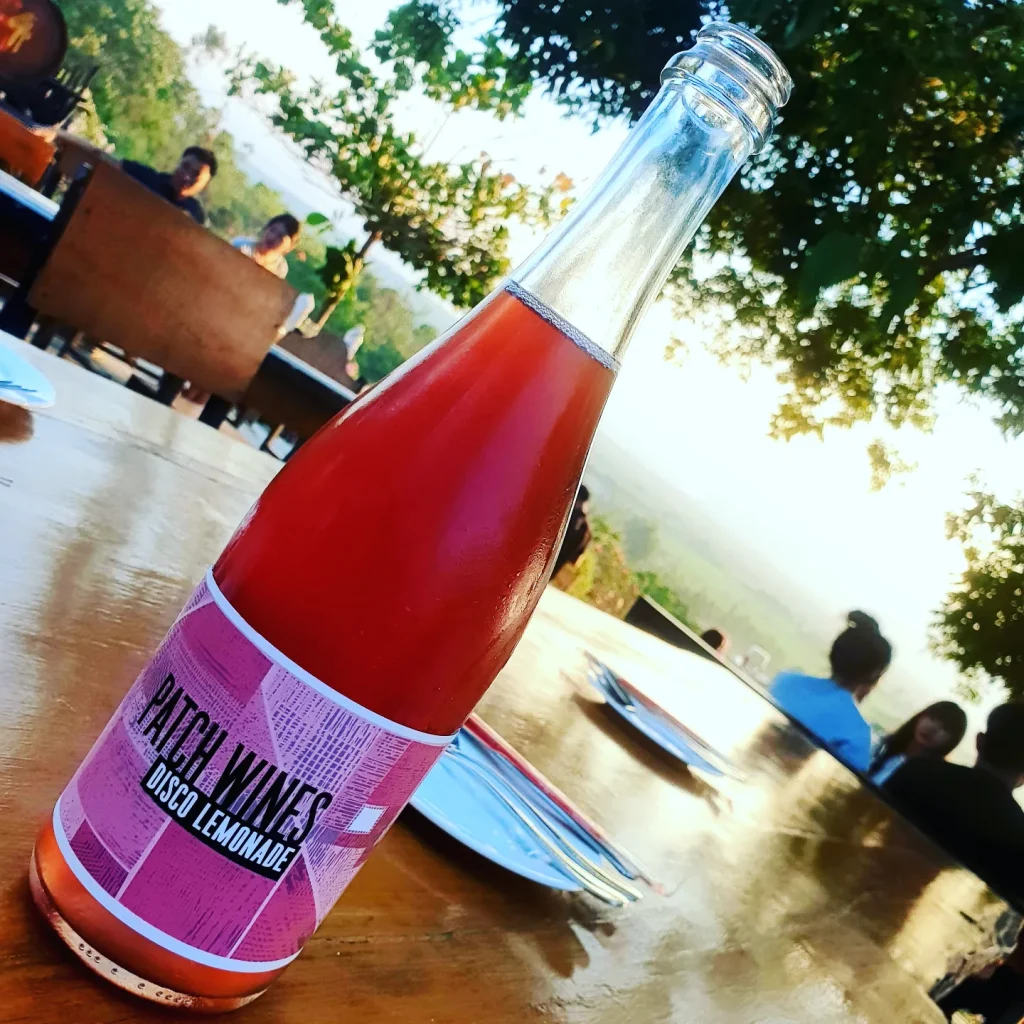 Patch Wines Disco Lemonade
A petillant naturel, (Pet Nat) made with 100% Merlot: this is a fun wine with bright, clean, juicy Merlot fruit, laced with funky, leesy goodness. Strawberry jam and cream on entry, with a touch of watermelon, giving way to biscuit, baked scone and granola notes. Break out the vinyl, set the mirror ball spinning, write off the afternoon, and get ready for a high tea to remember.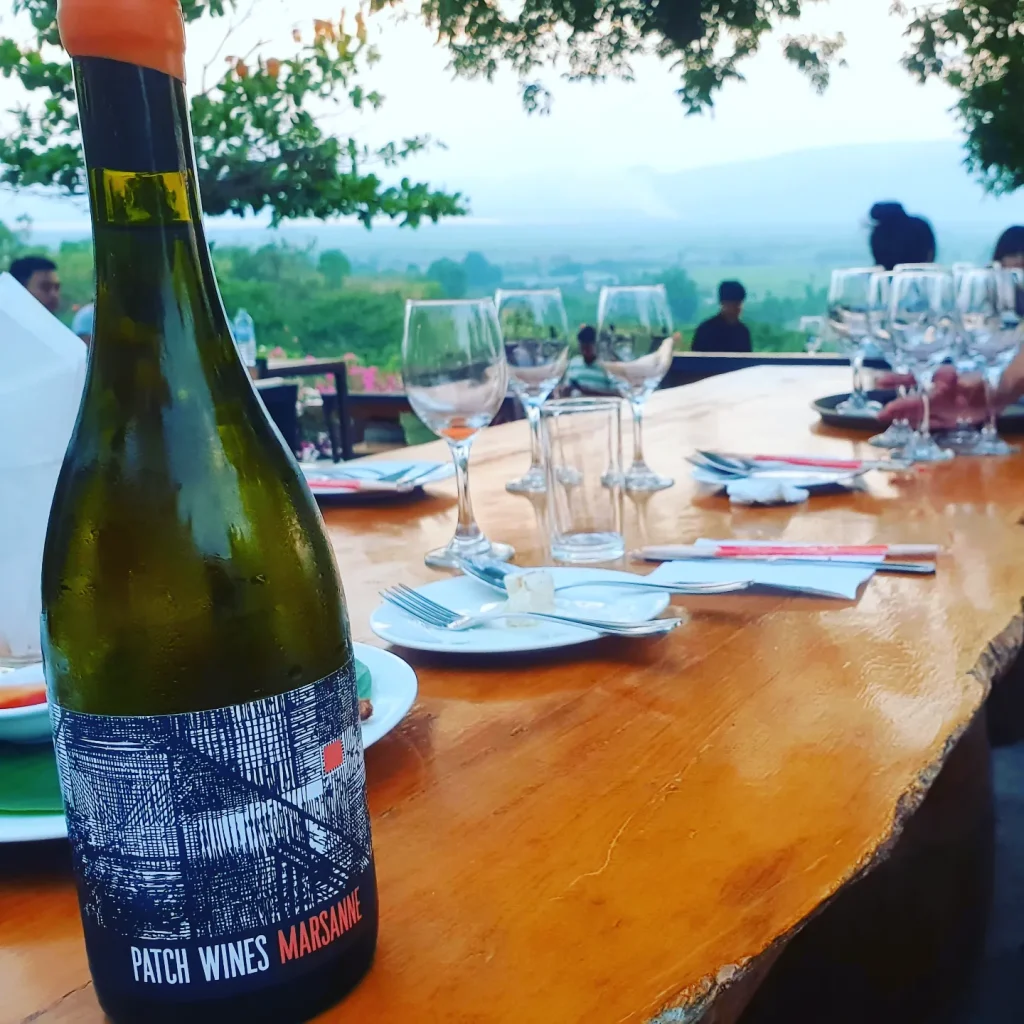 Patch Wines Marsanne
The fruit comes from Nagambie in Central Victoria, where Marsanne has a long and successful history, thanks to the Purbick family at Chateau Tahbilk. A third of the fruit was pressed off and fermented in stainless, a third went whole bunch into terra cotta, and the final third went whole bunch into a Speidel Egg.
The result is just brilliant; here is a wine of pristine fruit, with delightful purity and freshness, given subtle complexity by the different ferments and the way they hit the palate. The wine exhibits primary aromas of quince, marmalade and apricot, with hints of acacia, dried straw and beeswax.
On the palate, the fruit is generous but has poise and elegance; there is wonderful length through the palate and just enough acidity to keep it all tight and clean at the back. The aftertaste is an essay on the flush of youthful beauty.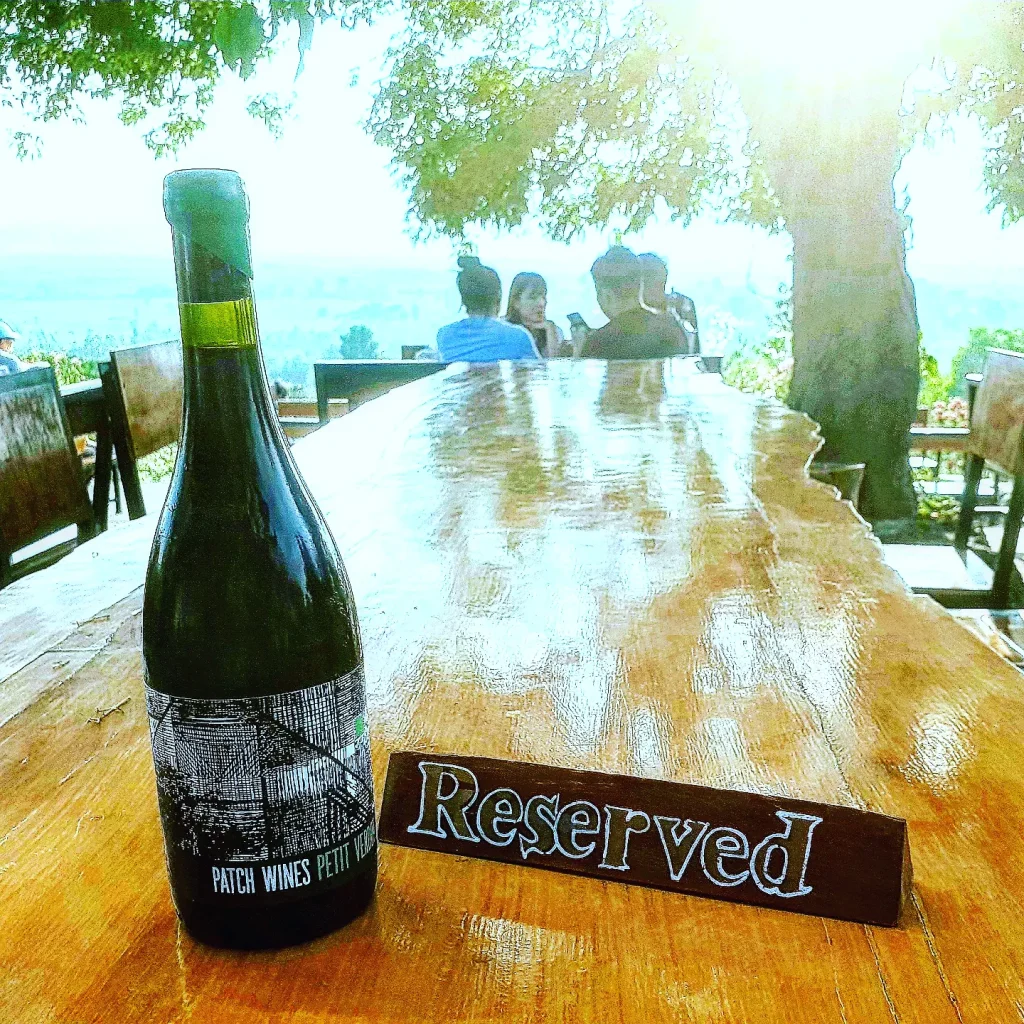 Patch Wines Petit Verdot
100% hand-picked Yarra Valley fruit, fermented on skins in small pots, the cap hand plunged.
Petit Verdot can be a bastard of a variety in the vineyard; you have to seriously thin your shoots and work as hard as you can to make sure you get the bloody thing ripe. It's most often used as a blender to add colour, perfume, tannin, acidity and length to a fuller-bodied 'Bordeaux' style blend. On the run sheet, there is usually no more than a miserly two percent or less in the final wine.
Thick-skinned and late ripening, when you do get it right, it can be the stuff of wizardry, a third act to outshine them all.
This wine has a brilliant, opaque colour, with aromas of violets, blueberries, sage, and plum. It seeps onto the palate with a beguiling, creamy charm, only to fill the back of the mouth with pronounced, ripe and complex fruit flavours, all intense, dark forest berries, Christmas cake, bramble and sage; before giving way to ripe tannin and some sassy acidity. This is another cracking, fruit-driven wine from the Patch duo and a great example of this variety's potential to be a black swan.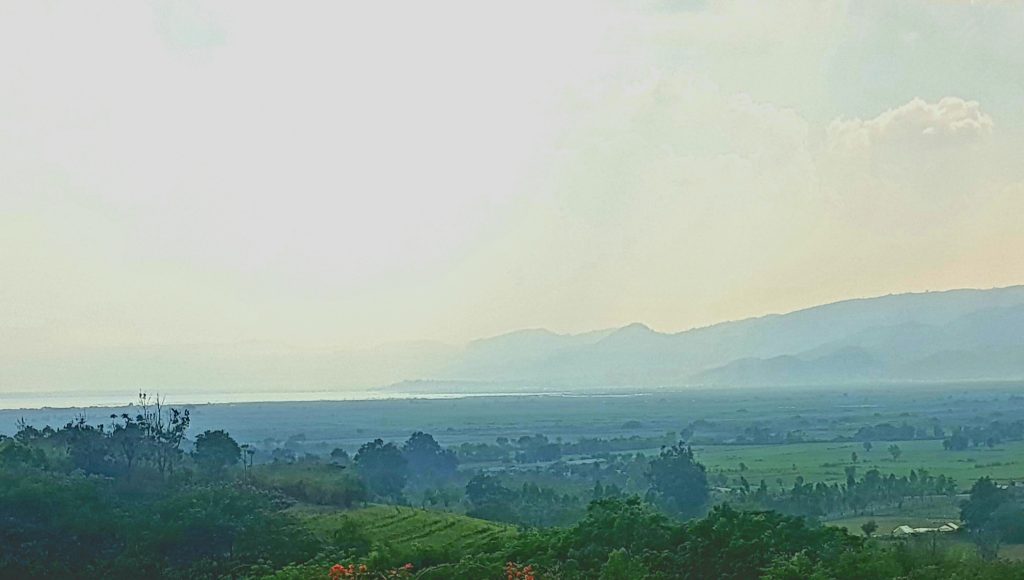 Fast forward to a few days later and a wine-tasting event at the Wine Warehouse in Yangon. I am there representing the winery, and one of our wines is part of the tasting. I know a few people there, but most of the guests are strangers to me, expats from all over the world, locals, people with little in common but a love of wine, and we talk and we laugh, and we make connections. Huddled under an air-conditioning unit working overtime in the stinking heat of Yangon, there is another kind of warmth, a generosity of spirit; we are reaching out to each other and opening our hearts and minds, and there are smiles and laughter. Wines ability to reach out across the globe and bring disparate people together to find connection and joy never ceases to fill my heart with happiness.
At the Warehouse tasting, I meet Mr Aung Thank Htay and he invites me to dine at his restaurant, The Tasting Room at Diamond Inya Palace. The following evening, we dine there with friends and colleagues, a table of several generations and many nationalities; we start with a Norwegian gin, enjoy a Californian Pinot Noir and a Shan State (Myanmar) Cabernet Sauvignon with the food, and finish with a small snifter of Mexican reposado (oak-aged) tequila. The wines and spirits are magnificent; there is live music so good you keep pausing to take it in, there is delicious food, and there is wonderful camaraderie; it is an evening of shared joy and celebration and the excitement of new friendships. Fine wine and dinner table diplomacy has triumphed once again.