The Limari Valley is in the Coquimbo region of Northern Chile, an area more famous for its Piscos than its wines, the valley is one of the most interesting and relatively unheard of wine regions in Chile let alone the rest of the world but, that is a rapidly changing story. Approximately four hundred kilometers north of Santiago, the Limari Valley is on the southern edge of the Atacama Desert, said to be the driest place on earth whilst its western boundary runs to the Pacific Ocean, the planet's largest body of water. To the east the Andes Mountains rise up to the roof of the world, around six to seven thousand meters above sea-level.

The valley runs east west and during the day ocean breezes come in off the Pacific to cool the vineyard air, at night the Camanchaca comes in, a fog that keeps temperatures low till noon. Water is scarce, a treasured resource and minimal, drip irrigation is employed very sparingly. The soils are mostly limestone, vines here struggle, vigor is low, harvest is very late, often into June, this allows for the harvesting of wine-grapes with enormous complexity, concentration and balance, the small berries are packed with flavour, retain good acidity and have a mineralty that comes from their soils. The region has been compared to Marlborough in New Zealand with regards to climate and Sauvignon Blanc has performed exceptionally well here, as has Chardonnay and Pinot Noir.

Next to the Limari is the 'Valle del Encanto' or enchanted valley, so called for the archaeological sites containing petroglyphs and pictographs that date back as far as four thousand years, set amidst giant boulders and murmuring streams. The site includes artifacts of pre-Columbian cultures such as the El Molle, (200 to 700 AD) and hunter groups as far back as 2,000 BCE. The valley was only discovered in 1946 and declared a historical Archaeological Monument in 1973. Legend considers the valley to be a mystical place of ancient ceremony and ritual; some believe it is haunted with the spirits of the ancient ones.

Last weekend I met up with the affable and generous Gonzalo Gomez Estol from Tabali winery, one of the very first wineries in the Limari Valley. Gonzalo is a regular visitor here to see his distributor in Cambodia, Chhim Chinda at Winest.
Paul Gregitt of the Seattle Times famously called Tabali "The great winery that you never heard of" but that was five years ago and today the world's most famous wine critics are well aware of Tabali winery and the Limari region, almost speaking as one in their praises.
I tasted several wines from different ranges and price points from Tabali and was left astonished at the quality of the wines for their relatively low price points.
Just two days after 'National Pinot Noir Day' I tried the 2014, Tabali, Limari Valley, Reserva Especial, Pinot Noir and thought it was just outstanding, one the very best Chilean Pinot Noirs I have tried to date. After taking in the elegant, perfumed aromas of oaky spices, ripe fruit: framboise, cherry and a hint of forest floor earthiness, the wine exploded onto the palate with a creamy eddy of maraschino cherry before giving way to more complex notes of game, petiole and subtle French oak, finishing with fine tannin, linear acidity and vibrant minerality.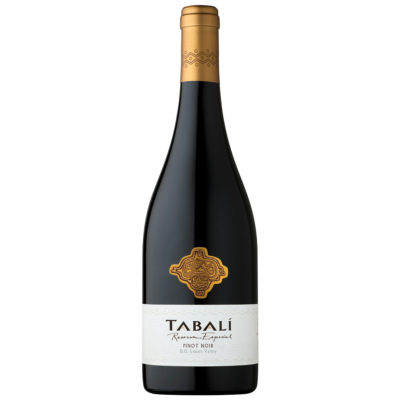 Other highlights were the Sauvignon Blanc, which was very restrained, grassy and herbaceous with a hint of gooseberry and passionfruit, supported by fine chalky acidity and lingering, vibrant minerals.
The entry level Carmenere was also a revelation, great depth of flavour, ripe, intense fruit in the plum, black berry spectrum with hints of chocolate and some spice giving way to fine tannins and subtle oak, incredible value for money here.
We finished the tasting with another outstanding wine, the 2012 Reserva Especial, Red Blend, (70% Syrah, 20% Cabernet Sauvignon, 10% Merlot) the wine spends a full eighteen months maturing in French oak barrels around 70% of which are new. The blend offers a seamless integration of complex fruits: pepper spice, mint, forest berries, cola, violets, ripe plum and charred oak. This is another enormously impressive wine with attractive fruit, a silky texture and assertive but not dominant oak and fine, ripe tannin, with a typical lick of chalky minerals.
After trying the Tabali wines I felt I wanted to get to get to know better, wanted to drink them again and with Gonzalo promising to be back in October, I look forward to drinking them with him very soon.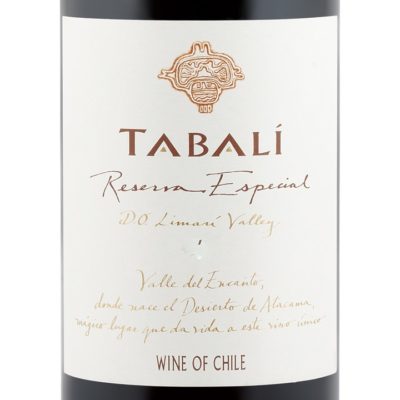 Save
Save
Save
Save
Save
Save