As the Mercury in the Penh rises to levels all at once both stupefying and mesmerizing, I begin to ponder the small planet of fire closest to the sun: Mercury, a Roman god no less, the son of Jupiter and Maia and a Dii Consentes: one of the chosen twelve -six gods and six goddesses- in the great pantheon of ancient Rome.
Mercury is the patron god of commerce, eloquence, poetry, divination, travelers, boundaries, luck, trickery and thieves. At one time, Mercury was the most popular of all gods with the Gaul, Germans, Britons and Celts, favoured as the god of abundance and commercial success. Yet Mercury also has a dark side, it is Mercury who will transport Morpheus into your dreams and it is Mercury who will guide your soul down into the darkest depths of the underworld.
Whilst my obsession with Burgundy wine shall never abate, it too has a dark side;
its rarest jewels are often well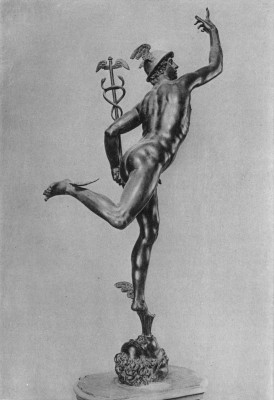 beyond my commercial reach, especially the very finest vintages, whose prices skyrocket the very minute the hype hits the blogosphere.
It is moments like this that one can thank the gods for a region like Mercurey, in the Cote de Chalonnaise, a sub-region of Burgundy, south of the Cote de Beaune. Here the wines are very good, enjoyable, approachable and perhaps most importantly, affordable.
The region is situated between the villages of Mercurey and Saint-Martin-sous-Montaigu, Pinot Noir and Chardonnay are produced, with 80% of production being red. There are no Grand Cru vineyards however, almost half of the area under vine in Mercurey is classified as one of 32 different Premier Crus.
Vineyards tend to thrive between 230 and 320 meters above sea level, soils on the eastern side are a combination of Oxfordian, calcic limestone on the peaks and slopes, with marl gathering along the valley floors; on the western side the slopes are Bathonian with Jurassic rock overlain with gravels.
The red wines of Mercurey are generally well regarded for their richness and depth of flavor, the very best have juicy, ripe flavours of maraschino cherry, wild strawberry and damson plum, given wonderful complexity by undergrowth notes of truffle, spice and forest floor. Sometimes, there are the pheromone notes of violets, musk and saddle sweat. The whites have a beautiful richness, with nut, butter and peach flavours followed by characteristic minerality.
My favourite producers are Domaine Michel Juillot, Domaine Faiveley, (who has two premier cru Monopoles in the region) and Domaine de Villaine, for their exceptional reds and Domaine Louis Carillon et Fils for their excellent whites.
My recent tasting note of the 2012 Mercurey Premier Cru, Clos des Barraults from Michel Juillot reads: Light, bright cherry colour. Aromas are complex, rich, reductive, a jammy perfume redolent of cherry syrup and forest floor spices with hints of game, barnyard and damp earth. Light to medium bodied palate with some creamy richness on entry, juicy ripe fruit. The wine is still young and a bit tight and needs time to open up but, it has deliciously attractive fruit on the palate and an admirable, seductive complexity.