The Mekong has swollen like a fat rolling python, writhing angrily in its muddy channel; creating the glistening illusion that it is about to burst over its banks and seethe through the city streets. It is hot and it is wet, steam for air, walking through soup, grey skies build. Without warning winds start scattering through the streets and lanes in all directions, like fleeing spirits in silent panic; lightning begins fizzing across the sky, thunder rolls, claps and booms, shaking the very atmosphere –then, after an eerie pause, all hell breaks loose.
Rain is a gentle word for poets and farmers; it doesn't rain in Phnom Penh: a bloated, distressed and distended sky just ups and empties itself on a city, like a giant basin being dumped on an urchin child. Drains, streets and whole urban villages flood in an instant, traffic stalls to a halt and the city collectively gasps for air in the deluge. Welcome to the 'Rainy Season', Phnom Penh style.
Phnom Penh appears to have four seasons as best I can tell; Hot and Dry season, Hot and Windy season, Hot and Humid season and Hot and Rainy season. Being a seasonal (and seasoned) drinker, my thoughts turn to what wines and wine styles I may adopt at this time of year, to see me through yet another monsoonal myopia of rising damp, perpetually wet washing, traffic jams and the unique blend of dirty water and steamy sweat in the Penh.
This year I have found myself pining for wines as fresh as an alpine spring morning and as crisp as a well starched shirt. I am therefore seriously getting into Vermentino. Originally from Sardinia and produced across Italy in Liguria and Piedmonte, it is also prominent in Corsica and is now enjoying popularity in southern France and a number of New World countries such as Australia and the U.S.A. Australia's oldest family owned winery Yalumba, have recently released a very accessible and enjoyable Vermentino under their 'Y' series label, whilst Sardinian Vermentino can be hard to find it is well worth seeking out. They are best consumed as young wines whilst they still retain their vibrancy and freshness.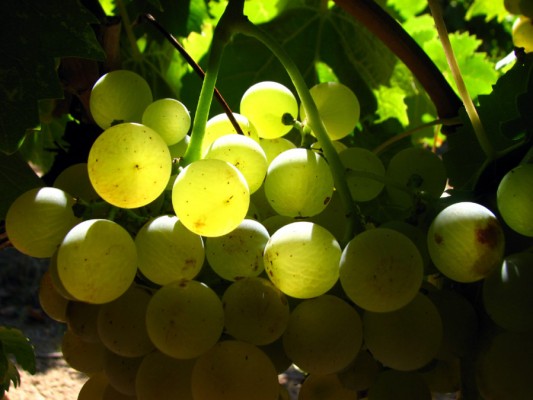 At its fragrant best, this dry white wine has an aromatic perfume of fresh jasmine and nectarines with a hint of sandalwood and an undertone of fresh herbs. The palate shows intense fruity flavours of cumquats and lemon drops with, pink grapefruit notes and a bracing minerality and acidity on the finish.  Served well chilled, this is the perfect wine for a bit of clarity during the dengue haze of rainy season in the city.
Vermentino works well with fish and white meats but really shines with vegan and vegetarian cuisine; it can also handle a little bit of spice but it works best with the clean flavours of salads and Antipasti.