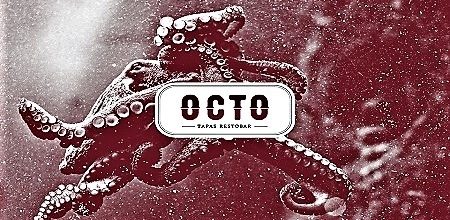 Octo bills itself as a 'restobar' -having weaved down a small alley, climbed a rickety staircase, up past multiple, mixed businesses on each floor until lost, deep in the bowels of a decaying remnant, (this is a quintessential Sai Gon experience I never tire of)- I finally enter to find the pata negra and the exceptionally long bar, wrapped around and open kitchen, a worthy pronouncement to Octo's mojo.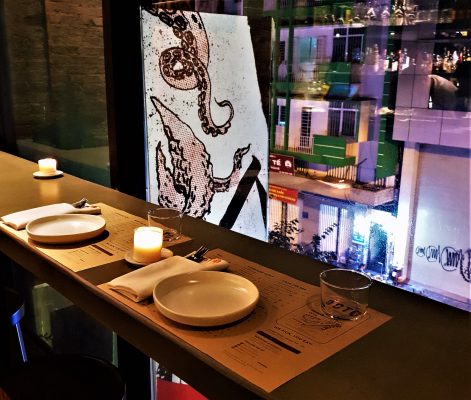 High tables and stools hold true with the theme and lend to the atmosphere. Here is a stylish space that is not overly obsessed with itself; a place where the fun is as important as the food and you can get a little loose without worrying about what the other tables are talking about. A seat at the bar, overlooking the open kitchen provides genuine theater.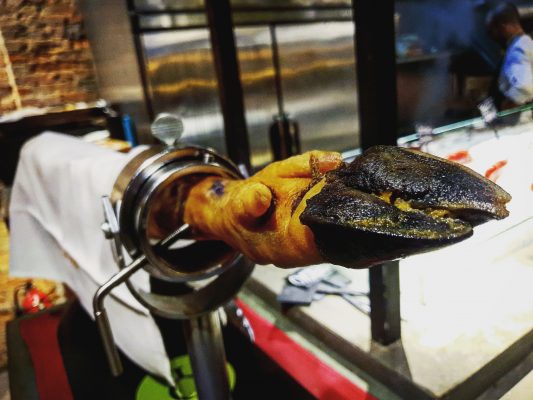 The drinks list is impressive, I was there to be immersed in the place and found the sherry list exciting and exceptional. A dry fino, (crisp, nutty, fine) and a 12-year-old Pedro Ximenez, (rich with fig and marzipan) were outstanding.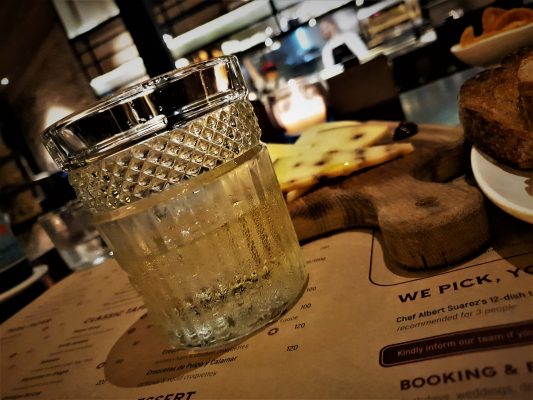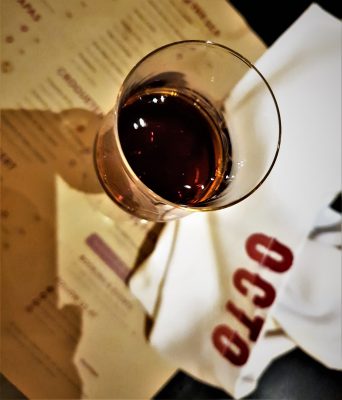 I wanted to sample a good cross section of their culinary offerings and found the tapas, para picar and more substantial mains to be of the highest quality, some of the best I have tasted in the region and easily the best in Vietnam. The Iberico 'Katsu' Sandwich, (addictive Umami) Monkfish in Iberico broth, (the deep-sea flesh and rich pork broth are a mighty pairing) and Beef Cheek in a Pedro Ximenez sauce, (tender flakes of juicy beef and marrow floating in a rich sauce) with traditional trinxat, (Spanish bubble-and-squeak) all worthy of special mention.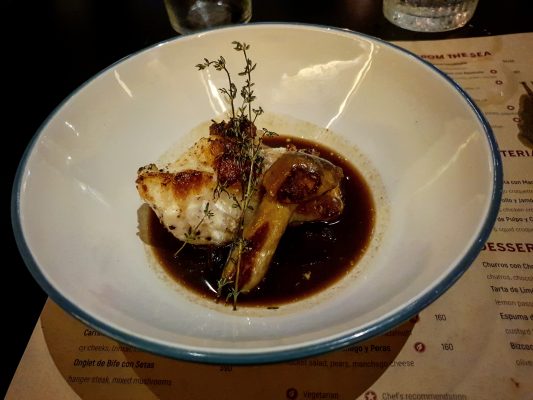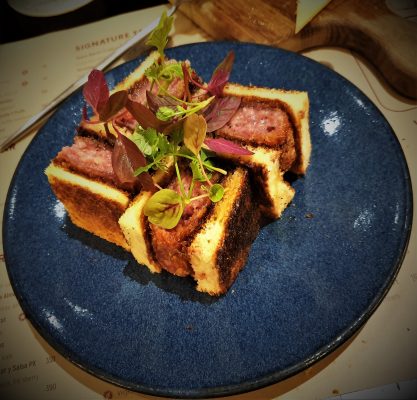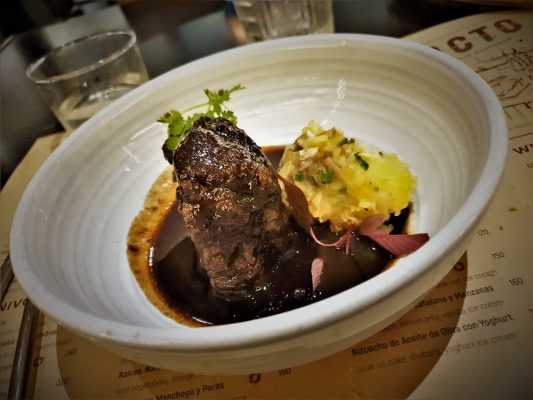 The place was busy for a Monday night and I found the staff relaxed, friendly, helpful and very, very good at what they do. As I was dining alone, I totally appreciated their warmth, company and assistance throughout the evening.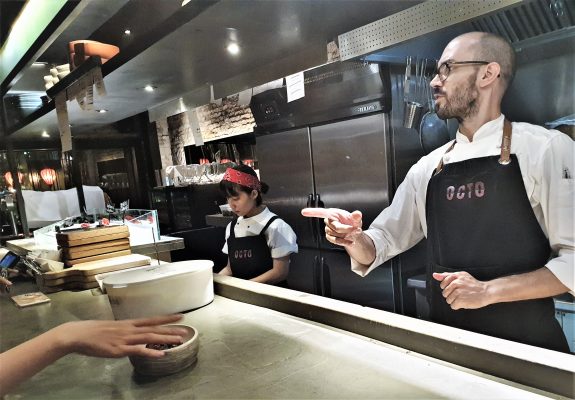 This is one very special place, an essential dining destination in South East Asia for foodies and fans of classic and contemporary Spanish cuisine. Octo is a must and I will happily return there again and again.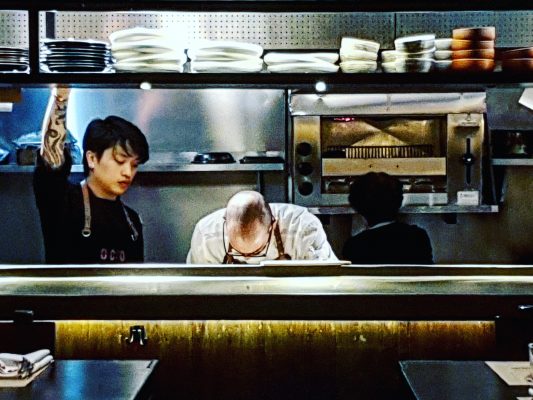 Open 7 days per week for lunch and dinner
Level 2, 75 Hồ Tùng Mậu,
Bến Nghé, Quận 1,
Hồ Chí Minh, Vietnam
+84 93 300 28 95