Many wine critics, judges and connoisseurs believe that the Marlborough wine region in New Zealand has such a special affinity for the Sauvignon Blanc grape variety that it produces the very finest examples of the wine in the world.
Few in France's Sancerre and Pouilly Fume regions would agree and I do not want to denigrate their magnificent wines in any way but, the truth is outside of Europe it was the success of Sauvignon Blanc from Marlborough that renewed interest in this variety over the last few decades.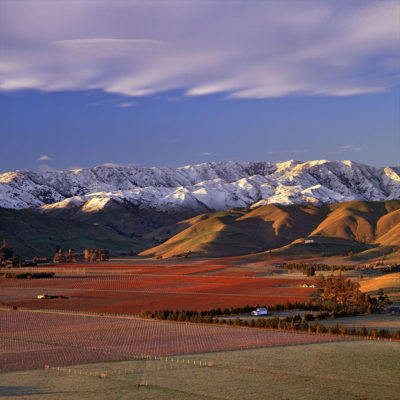 Marlborough produces 75% of all New Zealand's wine and 85% of that production is Sauvignon Blanc with minor plantings of Pinot Noir (6%), Chardonnay (4%), Pinot Gris (3%) and Riesling (1%), whilst other varieties make up less than 1% collectively.
Today, the gentle slopes of the Marlborough region are a verdant quilt, a patchwork of vineyards and vine rows littered with wineries, tasting rooms, restaurants and cellar doors. The region is embedded with an epicurean culture of wine, food and a lifestyle of hospitality, leisure and travel.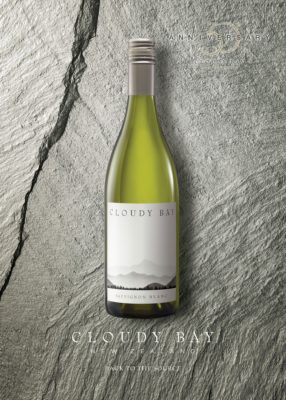 However, it wasn't always so in this north easterly district on the South Island, the viticultural history of Marlborough is a recent history, less than fifty years old when, in 1973 on the 11th of August, Montana wine company planted the first vineyard in ground that was until then used to produce barley and lucerne crops. Montana's founder Frank Yurich declared "Wines from here will become famous", but very few people in attendance could have believed him on that day.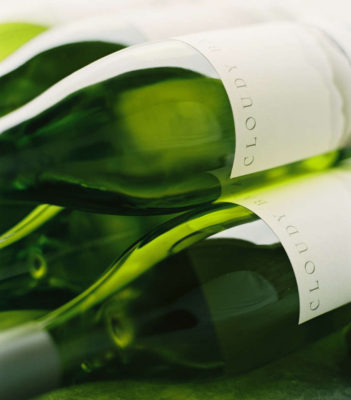 The region does in fact have an earlier history of grape growing and wine production, in 1873 David Herd planted Muscat vines on a small plot he acquired from the Reverend Charles Saxton and he would produce a wine from these cuttings up until his death in 1905, his son-in-law, William Paynter would continue making the wine until 1931.
Montana planted the first vines in the region but it was really the Cloudy Bay label that started it all; established by David Hohnen (also the founder of Margaret River's Cape Mentelle winery) in 1985, it was the fifth winery in the region and its Sauvignon Blanc soon crossed the Tasman Sea to become a household name and star performer in Australia. Cloudy Bay, Marlborough, Sauvignon Blanc then went on to receive international recognition and unprecedented demand for a New Zealand wine throughout the world -wowing international critics and wine judges along the way.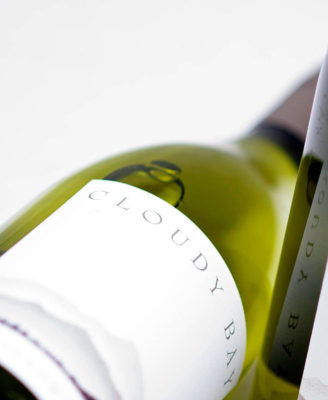 In 2003 French luxury goods firm LVMH, (Louis Vuitton, Moet, Hennessy) purchased the winery through its Veuve Clicquot Champagne House. In 2009 founding winemaker Kevin Judd left after 25 vintages to establish his own label, Greywacke.
There are three main sub-regions in Marlborough, the Wairau Valley in the north east is ancient river bed and flood plain with stony greywacke and river wash and fine, deep alluvial soils, this is Cloudy Bay country and home to some of the most famous New Zealand wineries. The greywacke stones are often clustered under vine rows where they radiate heat back up under the canopy of the vines.
The Southern Slopes sub region to the south of Wairau is cooler and drier with glacial outwash and more clay and loess based soils. The cool air coming down off the Wither Hills creates a longer ripening period and later harvest, producing very aromatic and concentrated wines. The Southern Slopes area is where some of the first vineyards where planted in the region including Montana's vineyard in 1973.
Further south on the opposite side of the Wither Hills ranges along the Kaikoura ranges is the sub-region of Awatere; the soils are mostly alluvial gravels and wind-blown loess drift. The region produces elegant wines that are highly prized for their complexity and refinement.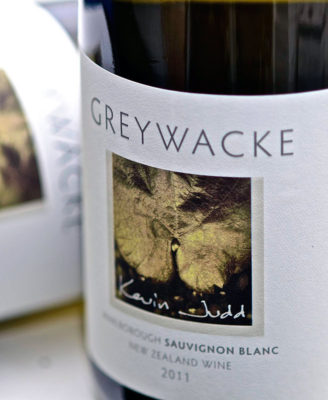 The Sauvignon Blanc grape, which has its origins in Bordeaux and whose name means 'Wild White' is a thin skinned variety that performs best in cooler climates or, in warmer areas where it has some protection from excess heat.
I've always felt that the picking date of Sauvignon Blanc is perhaps the most crucial of all varieties and we used to joke about how other varieties could be picked on the day they were ready, whereas Sauvignon Blanc had to be picked at the precise hour it was ready.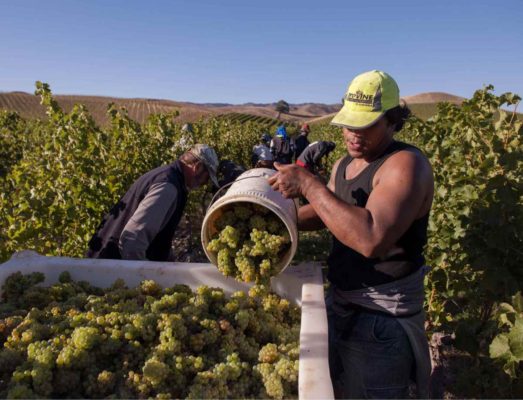 The enigma with Sauvignon Blanc lies in its thin skin and achieving the perfect balance of slightly herbal, grassy under-ripe character and tropical fruits, passionfruit over-ripeness, you need to pick at the precise point where both are present but neither are dominant to make the finest Sauvignon Blanc and it is not as easy as it sounds.
There are short cuts of course with many if not most wineries hedging their bets by picking a section of grapes a little early and another section a little late, so they have sweet and sour blending options but despite all the finessing the critical component is that lively, vibrant, lingering, razor sharp, fresh acidity, the hallmark of any great Sauvignon Blanc.
Whilst there are many variations on the winemaking including barrel fermenting and wood maturation the most famous New Zealand Sauvignon Blanc wines are fermented in temperature controlled, stainless steel tanks with the purity, intensity and vibrancy of the fruit considered the primary assets and most attractive features of the wine.
The early, attention grabbing and often pungent Sauvignon Blanc wines from Marlborough tended to play up the  methoxypyrazine concentration and thiols in the wines giving the overt grassy, herbal and green capsicum aromas and flavours and often giving them a tart, sharp and unripe character. As screw caps have become more popular a greater understanding of methoxy,  thiols and reduction have become necessary for Marlborough winemakers and a general shift to a more elegant, nuanced and balanced wine style has come to be more appreciated and popular.

Today, the research, commitment and plainly speaking, dependence on Sauvignon Blanc in Marlborough sees New Zealand winemakers constantly looking to move the wine further forward in quality and style; the challenge for the variety in this region is to push through the barrier of perception -that they are only, everyday drinking enjoyment wines- to the very best being recognized as truly iconic and ultra-premium, getting high end returns. This is an interesting challenge when the general convention is that the wines are best consumed young, fresh and vibrant, with little to be gained from ageing.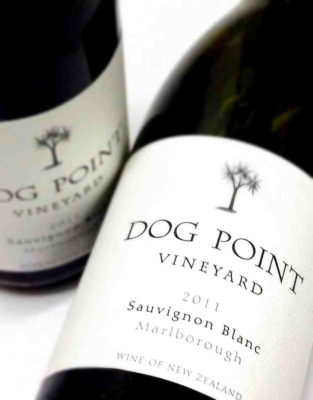 That said, few would disagree that the variety is an eminently enjoyable one, capable of displaying exceptional finesse, complexity and structure even in its primary purity of aromas and flavours and it is also just a damned brilliant food wine. Marlborough Sauvignon Blanc is an excellent pairing to Asian and South East Asian spices, shellfish, seafood, bitter, herbal or sour soups and bolder aromatic dishes.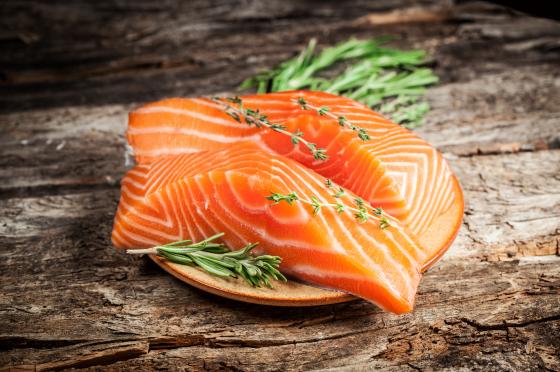 Some of my favourite Marlborough Sauvignon Blanc wines are created at Greywacke, Dog Point, Cloudy Bay and Fromm.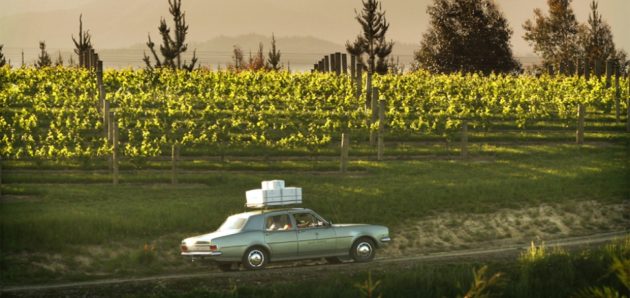 Save
Save
Save
Save
Save
Save
Save
Save
Save
Save