Pinot Noir is the ultimate Diva of the wine world: alluring, sensual, erotic, complex, temperamental, infuriating, demanding and bewitching. Joel Fleischman of Vanity Fair describes pinot noir as "the most romantic of wines, with so voluptuous a perfume, so sweet an edge, and so powerful a punch that, like falling in love, they make the blood run hot and the soul wax embarrassingly poetic." Master Sommelier Madeline Triffon calls Pinot "sex in a glass".
For everyone involved in the chain -from grower to maker to consumer- Pinot Noir can be an absolute heartbreaker, careers and financial reputations have been wrecked on the rocky coastline of her fickle nature.
I first got an inkling of this many years ago, when one of Australia's most renowned exponents with the variety confided to me that really it was 'a complete bastard of a grape', yet one that had seduced him into committing his entire professional reputation.
It is apparent that every aspect of nature and science has a profound effect on the outcomes when producing Pinot Noir: site selection, aspect of the vineyard, altitude, soils, water regime, clonal selection, pruning, canopy management, fermentation techniques, maturation techniques, filtration techniques, every step in the process does more than merely lend an accent to the outcome –it has the potential to change everything.
Another whispered legend amongst the winemaking fraternity goes something like 'if you can make great pinot noir then you have passed the ultimate test of a truly great winemaker', you need to be part oenologist, part alchemist and part Hougan or Manbo, (Voodoo priest or priestess) able to divine in the crucible whilst plunging naked into the cap of a wild, hot fermentation.
I am at a food and wine festival held by a five star hotel chain, the event incorporates many diverse wine tasting events and classes.  I am there to be part of a panel hosting a Burgundy Grand Cru master class, when I sit down on the stage and take in the audience, I am only mildly surprised to note that a vast number of the paying guest in the room are winemakers, principally there  to host other tastings and classes. This is the only master class that will draw such a fraternity throughout the weekend.
Burgundy remains the Marquis of the variety, its finest high priests offering up wines of such intensity, finesse, complexity and sensorial seduction that they have become elusive myths and legends to all but those with the strongest convictions, connections and bank accounts. For most of the world's wine drinkers, they are unattainable, a matter of faith rather than taste, an ethereal rather than empirical experience. Unfortunately, some of the 'affordable' Pinot Noir coming out of the region isn't even worthy of loitering in the shadows of such greatness.
I remember confiding to a young audience of industry professionals that the allure and frustration of the variety meant that I am somewhat disappointed in about one in every five bottles of the stuff however, the sensory sorcery wielded over me by that one magical 'good one' has me devoutly continuing the quest for my next great glass of 'Noir'.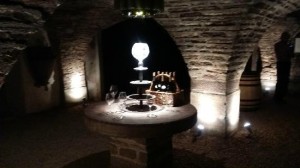 Burgundy
The Burgundy region lies in eastern France, in the valleys and slopes west of the Saône River, a tributary of the Rhône.
Burgundy has a higher number of appellations d'origine contrôlée (AOCs) than any other French region, and is often seen as the most terroir-conscious of the French wine regions. The various Burgundy AOCs are classified from carefully delineated Grand Cru vineyards down to more non-specific regional appellations. The practice of delineating vineyards by their terroir in Burgundy goes back to medieval times, when various monasteries played a key role in developing the Burgundy wine industry.
Some way south of Chablis is the Côte d'Or, where Burgundy's most famous and most expensive wines originate, and where all of the Grand Cru vineyards of Burgundy (except for Chablis Grand Cru) are situated. The Côte d'Or itself is split into two parts: the Côte de Nuits which starts just south of Dijon and runs till Corgoloin, a few kilometers south of the town of Nuits-Saint-Georges, and the Côte de Beaune which starts at Ladoix and ends at Dezize-les-Maranges. The wine-growing part of this area in the heart of Burgundy is just 40 kilometres long, and in most places less than 2 kilometres wide. The area is made up of tiny villages surrounded by a combination of flat and sloped vineyards on the eastern side of a hilly region, providing some rain and weather shelter from the prevailing westerly winds. The best wines – from Grand Cru vineyards – of this region are usually grown from the middle and higher part of the slopes, where the vineyards have the most exposure to sunshine and the best drainage, while the Premier Cru come from a little less favourably exposed slopes. The relatively ordinary "Village" wines are produced from the flat territory nearer the villages. The Côte de Nuits contains 24 out of the 25 red Grand Cru appellations in Burgundy. This is explained by the presence of different soils, between the Cotes de Nuits and the Cotes de Beaune, which favour Pinot noir and Chardonnay, respectively.
Further south is the Côte Chalonnaise, where again a mix of mostly red and white wines are produced, although the appellations found here such as Mercurey, Rully and Givry are less well-known than their counterparts in the Côte d'Or.
Burgundy experiences a continental climate characterized by cold winters and hot summers. The weather is very unpredictable, with rains, hail, and frost all possible around harvest time. Because of this climate, vintages from Burgundy vary considerably.
Burgundy is in some ways the most terroir–oriented region in France; immense attention is paid to the area of origin, and in which of the region's 400 types of soil the grapes are grown. As opposed to Bordeaux, where classifications are producer-driven and awarded to individual chateaux, Burgundy classifications are geographically-focused. A specific vineyard or region will bear a given classification, regardless of the wine's producer. This focus is reflected on the wine's labels, where appellations are most prominent and producers' names often appear at the bottom in much smaller text.
The main levels in the Burgundy classifications, in descending order of quality, are: Grand crus, Premier crus, village appellations, and finally regional appellations.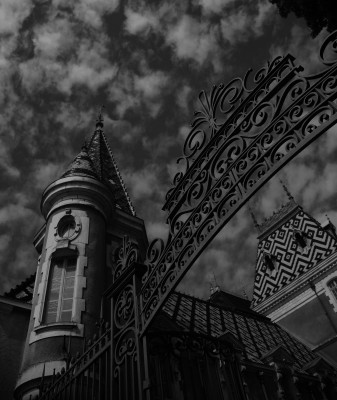 Regional Wines
Regional Wines can be made from grapes grown anywhere in and are labeled "Bourgogne Rouge" (red).
Village Wines
"Village" wines named after a town near to where the grapes are sourced. These wines tend to be fruit driven, with little-to-no oak, in good vintages these wines from villages such as "Santenay", "Givry" or "Mercurey" often represent good value for money drinking.
Premier Cru Burgundy
"Premier Cru" wines are from special vineyard areas within a village. These sections of vineyard are called "climats" and produce wines that are complex and have good finesse and intensity. The label will say "Premier Cru" or "1er Cru".
Grand Cru Burgundy
There are 28 red "Grand Cru" Burgundy Climats, with famous names like Romanée Conti, La Tâche, Richbourg, Musigny, Chevery Chambertin, Clos de Vougeot and many more. Although they account for just over 1% of Burgundy's annual production, these are the wines for which people pay extraordinary amounts, making them some of the most expensive and collectable wines on the planet. Bold, powerful, complex and made for cellaring, these are the epitome of Pinot.
Pinot Noir Around the World:
New Zealand is producing some of the world's very finest and yet still relatively affordable Pinot Noir, particularly in the Central Otago region on the South Island.
Australia, (Yarra Valley, Gippsland, Mornington Peninsula, Adelaide Hills, Tasmania) and the U.S.A. (California, Oregon) also produce some very good examples but a bit of local knowledge is required to divine the good from the plain bland. There are now some very promising and very affordable examples coming out of Chile, particularly in the Bio Bio Valley.
On a primary level the great Pinot Noirs run a fruit spectrum of flavours from plum to cherry and wild strawberry; to these add undertones of damp forest floor in all its glory with truffle, spice, umber, leaf, wood and more carnal, flesh like nuances. The texture is silky the acidity is fine, this keeps the wine's curves and voluptuous nature in check, the wines are deeply complex but medium bodied, never lush and flabby.
There are also the all too sensual elements of umami and pheromones. Umami is part of the palate or taste spectrum picked up by the receptors of L-glutamate. Identified by Kikunae Ikeda in 1908, Umami can be described as a 'pleasant savoury taste' but perhaps the best description ever offered up was by Tim Hanni MW, who told me that to understand umami you should look at the face of a new born child as it hovered close to its mother's nipple. The sweaty, pheromone aromas and characters in the wine need less explanation, they excite the most primal and deepest recesses of our existence -of our very soul.
Noir Quotes:
Of all the grapes that are transformed into fine wines, none are as steadfast as Pinot Noir in refusing to be tamed. As a result, winemakers have their own vocabulary for describing the grape: difficult, finicky, elusive, temperamental and my favorite, femme fatale. If any grape would be at home in the pose of the femme fetale – smoke-curling from its lips, long, irresistible legs crossed as another winemaker is sent to his doom – it would be Pinot Noir.
– Eric Asimov, New York Times
Great wines don't make statements, they pose questions. To end with an exclamation mark is easy; when a question mark, perhaps not more difficult, but far more interesting.
– Hugh Johnson
Pinot Noir is a minx of a wine. It leads us on a terrible dance, tantalizing with an occasional glimpse of riches in store for those who persevere, yet obstinately refusing to be tamed.
– Jancis Robinson
At their best, Pinot Noir is the most romantic of wines, with so voluptuous a perfume, so sweet an edge, and so powerful a punch, that like falling in love, they make the blood run hot and the soul wax embarrassingly poetic.
– Joel Fleischman for Vanity Fair
Its flavors are sensuous, often erotic, above rational discourse and beyond powers of measured criticism.
– Oz Clarke
Pinot Noir is a righteous grape, chock full of incredible texture and hedonistic pleasures; it is sex in a glass, so seductive that it is hard to say no to.
– Master Sommelier Madeline Triffon
God made Cabernet Sauvignon, whereas the devil made Pinot Noir.
– Andre Tchelistcheff, Chief Winemaker at Beaulieu from 1938 – 1973
Pinot Noir, more than anything, should tell the truth. And it does that very well. But you have to take a risk in order to hear the truth and then you might not always hear what you expect.
– Scott Wright, founder of Oregon's Scott Paul Winery
Pinot Noir is the most challenging grape. It's like dealing with…I don't want to sound sexist, but, you know what I mean…It does the opposite of everything you think it's going to do. It's got its own mind. For that Pinot's the ultimate challenge. But it's also the ultimate nirvana.
– Randy Ullom, Kendall Jackson
Oh its flavors, they're just the most haunting and brilliant and thrilling and subtle and…ancient on the planet.
– Miles in the movie Sideways, October 2004
"Maya, Indian goddess of illusions, siren of shipwrecked sailors; if only you lactated Pinot Noir, you'd be perfect."
-Miles to Maya in the movie 'Sideways'.
A Glass of Noir
Sweetness and silk on the tongue,
Cherry kisses,
Falling to the floor of the forest,
Sweet, sweaty scents of sexual arousal.
Poetry, fanning out along neural pathways,
Little eddies of complexity swirling around synapses,
Coaxing, seducing, whispering lurid promises,
Plucking emotions, stirring feelings, clouding thoughts…
One cannot quite decode the siren's song, leaning in …..
…ever closer
A veil removed….…more suggestive…almost brazen,
The moist lips part……then recede just a little,
Is this all shimmering illusion, drawing, ever drawing you further,
In to the heart of darkness…
…the sweet, black, darkness.
Anon