Have spent the past two evenings tasting the latest Bordeaux shipment with Hanoi's finest from the trade and thought I would share some of my highlights here with you.
Bordeaux Tasting Notes
Tasted at Warehouse, Hang Trong, Hanoi, 5pm 16th April 2014, 15 wines tasted – Darren Gall
(highlights only)
Le Dauphin d'Olivier Blanc
Pessac – Leognan
2012
50% Sauvignon Blanc 50 % Semillon
Second Label of Chateau Olivier
Colour: Clear, limpid colour with faint straw core and lime accents, clear rim
Aroma: Stylish, attractive aromas of herbs, white flowers and gooseberry
Palate: Tight, classy wine, flinty dry with crisp finish and lingering mineral notes. Gooseberry runs through the length of a palate that is razor sharp and very racy. Very Good. Very impressive second label wine indeed.
88/100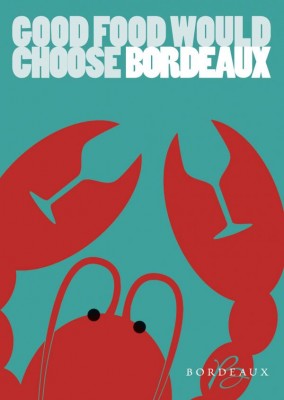 Chateau Haut Myles
Medoc
2010
60% Merlot, 40% Cabernet Sauvignon
Colour: Bright, clay-brick red, unfiltered core with pale salmon rim
Aroma: Very attractive and complex bouquet of fine, high toast oak, forest berries, cooking chocolate coffee grinds and cedar
Palate: Big, juicy, fruit forward wine typical of this excellent vintage, lovely richness from the Merlot mid palate with some more complex damp earth and oatmeal notes, texture is creamy, tannins are very fine yet persistent, wine has lovely length. A Medoc of very, very good quality from a very attractive vintage.
90/100
Chateau Luchey Halde
Pessac Leognan
2009
55% Cabernet Sauvignon, 35% Merlot, 5% Cabernet Franc, 5% Petit Verdot
Colour: dense Ox blood core with salmon rim
Aroma: Complex bouquet of black fruits, plum with accents of dough, dust, mocha, damp earth and oak spices.
Palate: Nice depth on the palate with good balance and complexity, drying tannins with some juicy, rich ripe fruit mid-palate some new and older barrel notes add further complexity. Classic vintage and a very good wine.
91/100
Le Haut Medoc de Pedesclaux
Haut Medoc
2006
60% Merlot, 40% Cabernet Sauvignon
Colour: Clay-brick red with pale orange rim
Aroma: Evolved tertiary aromas with hints of black current, old wood, bread dough and damp earth.
Palate: some bright, juicy red berry fruit with fine tannins. Very enjoyable wine from a challenging vintage.
88/100