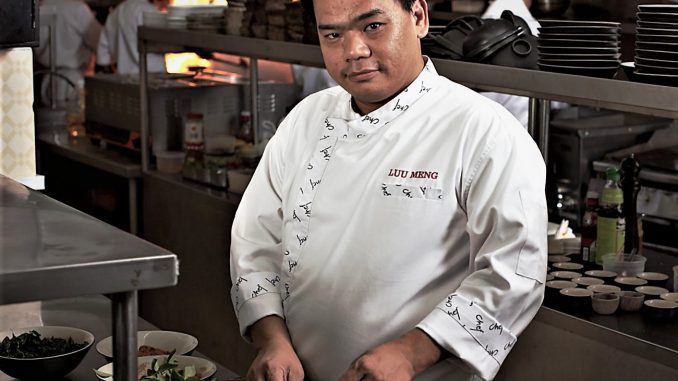 From PSE to the LRC
Cambodian Cuisine on the World's Culinary Stage
Recent disruption aside, Hong Kong is one of the most vibrant, affluent, exciting and sophisticated cities in the world.
From its typhoon shelters and noodle houses to the finest Cantonese and International cuisine in its five star hotels, exclusive restaurants and private clubs; Hong Kong offers up a complex and irresistible palate of flavours, textures and aromas. From hearty to luxury, many of Hong Kong's finest chefs and dining establishments are now renowned throughout the culinary world.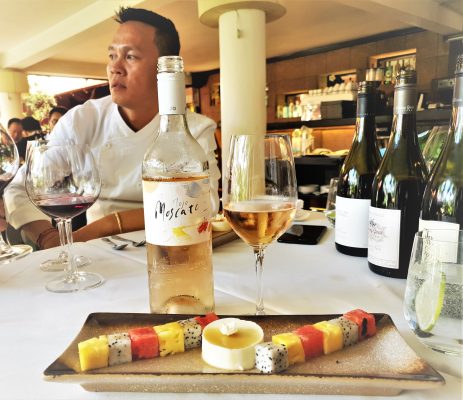 This Thursday, on the 21st of November 2019, one of the oldest, most hallowed and most exclusive of Hong Kong's private clubs, the LRC will open its kitchens to Cambodia's most celebrated chef Luu Meng, who will prepare a special menu of Khmer dishes for a guest list of some of Hong Kong's most refined and distinguished gourmands, in order to help raise money for the Pour un Sourire d'Enfant (PSE) School in Cambodia. The event has been made possible through the incredible support of Natixis Bank Hong Kong.

PSE – Pour un Sourire d'Enfant, (For an Infant's Smile) School
PSE was started in 1995, after founders Christian and Marie-France des Palliereson witnessed children eating in the filth of the dump-site at Stung Meanchey in Phnom-Penh, Cambodia. It was appalling and they were terrified to discover hundreds of children collecting rubbish, day and night, under the most dreadful hygiene conditions. And the worse of it was that those children were eating this revolting trash. There was no care, no school, no food, and simply no hope for them. Having been witness to this horror, the couple decided that it was simply no longer possible to continue on with their normal lives, something had to be done.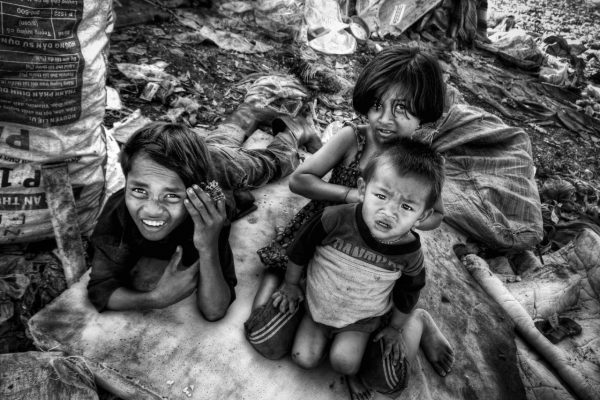 'First we started to bring meals to the garbage dump, but very soon we realized that the situation went beyond our forces and resources. We returned to France to alarm our families, friends, and everyone we knew. To tell them what we had discovered, and thanks to their overwhelming mobilization we were able to return to Cambodia and create "Pour un Sourire d'Enfant" in the Spring of 1996. We started with about twenty children and we were confronted with many barriers, but somehow we managed to overcome them one by one.'
Today, PSE can be proud of their results, caring and educating over 7000 students under their educational and vocational programs, whilst also offering additional support for children and their families. The school survives, thrives and depends on the generosity of their donors as do the thousands of disadvantaged children whose education is under their care.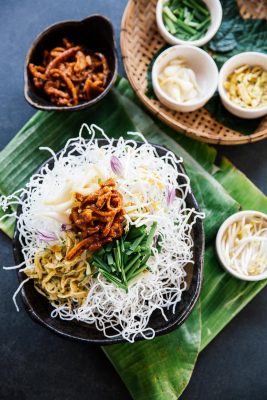 Luu Meng – Thalias Group
Luu Meng is Cambodia's master chef, celebrated both nationally and abroad, he is the founding partner of Cambodia's first 'Cambodian Cuisine' fine dining restaurant, (post Khmer Rouge apocalypse) through his company Thalias and he is a tireless ambassador for the cuisine, culture, ingredients and produce of his country. He has cooked and appeared on television with world renowned chefs and food critics such as Gordon Ramsay and Anthony Bourdain and prepared meals for his king, prime minister and international dignitaries and celebrities all over the world, (like Jackie Chan to name just one of many).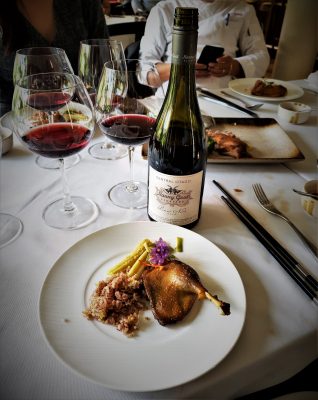 In 2010, Luu Meng was awarded the Ordre National du Mérite Agricole (National Order of Agricultural Merit), by the French Government; an honour established in 1883 to reward services to agriculture.
Luu Meng will bring with him a suitcase full of Khmer herbs and spices as he proudly showcases his county's unique cuisine for some of Hong Kong's most sophisticated diners.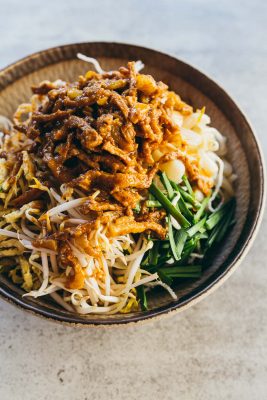 Natixis Bank
The event has been made possible by the French financial institution Natixis and their headquarters in Hong Kong. This event is part of their ongoing commitment to environmental and social responsibility, Netixis has formed a partnership with PSE school to assist them to raise funds in Hong Kong, help students in the business school and develop an internship program in Hong Kong.

Darren Gall – Joval Family Wines
Long time South East Asian and Cambodian resident, Wine Master Darren Gall is from Australia, he learned of the event through his relationship with the LRC and having already been involved in a number of activities with the PSE school, (including employing former students through his own internship program) he immediately offered to sponsor the wines for the evening through his employer Joval Family Wines and their distributors in Hong Kong, Sens Wine Cellars and Wine Brothers Hong Kong.

Joval Family Wines produces some of Australia and New Zealand's finest hand crafted wines and is delighted to make a significant contribution to this exciting event and to the students of PSE School.
Darren then co-opted the help of his longtime friend Luu Meng, someone he has the utmost admiration and appreciation for and Meng, in spite of his ridiculously heavy schedule never hesitated for a moment to commit to being a part of it.
Darren Gall has been a grape-grower, a winemaker, wine ambassador, wine judge and wine writer for over 25 years, working in over 20 countries, mostly throughout Asia and with wines from all over the globe. An aristologist, oenologist and viticulturist, Darren proudly represents Joval Family Wines in Asia and is a passionate advocate of wines evolving place in Asia's art of the table.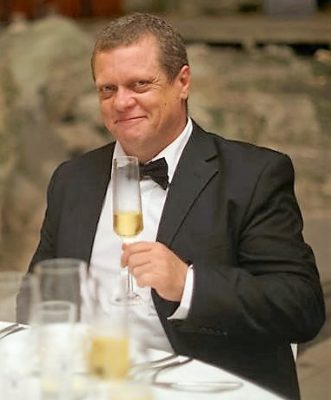 Darren and Luu Meng have collaborated on many food and wine events together and co-authored the book 'Cambodia's Seven Seas', signed copies of which will be available on the evening.
The LRC
The LRC is a private, members only club with a 6 figure membership fee and a waiting list that stretches into years. It is on one of the oldest leases on some of the most prized real estate in Hong Kong, (in the mid-levels of Hong Kong Island), it is an establishment not only with first class, five star facilities, it also has its own rich and fascinating history.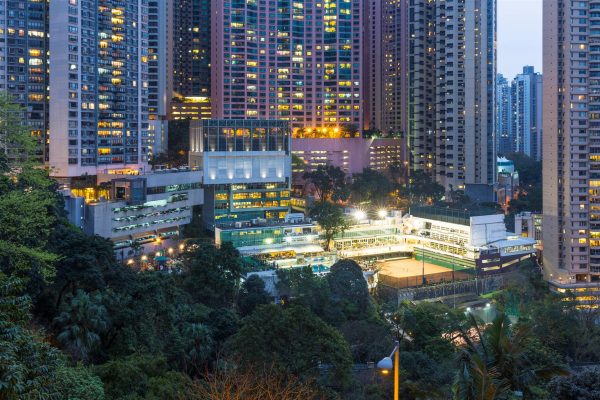 The event is a sellout, the menu has been specially created for the dinner by Luu Meng in collaboration with LRC Executive Chef Sammy So and the wines selected and paired by Darren Gall to enhance the aromas, flavours, textures and culinary experience of Luu Meng's 'Living Cambodian Cuisine'.
For more information, please contact:
Ian MacCallum: [email protected]
Ladies Recreation Club
Luu Meng: [email protected]
Thalias Group
https://www.thaliashospitality.com/
https://www.malis-restaurant.com/siemreap/
https://www.malis-restaurant.com/phnompenh/
Bruno Le Saint: [email protected]
Natixis Bank
Darren Gall: [email protected] +855 (0)96 212 9429
Joval Family Wines
http://www.jovalfamilywines.com.au/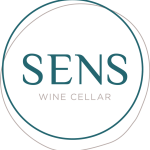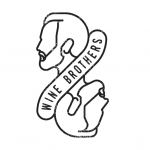 https://www.winebrothers.com.hk/