South Africa is well known for its icons, dramatic landscapes, beautiful coastline, vast areas of wilderness and its unique and celebrated wildlife, most notably, a menagerie of large and wild beasts roaming the landscape.
The country offers well established, world renowned attractions for tourists; more recently it is attracting a new category of visitor, culinary tourists -who come to South Africa with a serious desire to discover and enjoy regional fine wines and the exquisite and diverse local cuisine.
Its seems it was not that long ago South African wines were only just returning to the global market after decades in exile due to trade bans. Once the country opened up there was a slew of cheap, innocuous Chenin Blanc and volatile Pinotage washing around the globe trying to convince people South African wines were back on the world wine stage.
To be fair to many fine and historic South African producers, this was a time of great change in South Africa, after a long time being closed off and excluded from participating and competing in the global market. Yes, it was a time of great hope and great confidence but, not without some uncertainty: the whole country was in transformation and experiencing a new dawn. The wine industry, like the nation itself, began with a few cautious steps, more testing the waters than attacking the market with the requisite levels of investment and a strong plan.
Once the country began to feel comfortable in its new guise the South African Wine Industry recalibrated from vineyard to table and started producing wines that were made from high quality fruit, in modern wineries, with good levels of investment in R&D, technology, expertise and marketing.
As a result, this amazing country of incredible diversity and beauty is now producing wines that more than appropriately fit that very descriptor.
In little more than twenty years there has been something of a revolution in the South African wine industry, a transformation that now sees it as one of the most exciting wine producing nations in the world. Its newfound and well-deserved reputation today is not only for the traditional varieties one might think like Chenin Blanc, Pinotage and Cabernet Sauvignon, South Africa produces some excellent Syrah, Rhone style blends, Pinot Noir, Viognier, Chardonnay and Sauvignon Blanc.
The effusive, ebullient, Alex Dale of the Radford Dale wine label is an unwavering advocate of South African wine and one who leads by example. Having grown up in Burgundy he was a vintner reborn once he came to South Africa in 1994, just weeks after Nelson Mandela was swept to power. Such is Dale's passion, commitment and enthusiasm; when he is in full flight, one can get the sense you are actually breathing South African air to be in his presence. Alex Dale is an exciting character and with names like, Freedom, Frankenstein, Gravity, Nudity and Thirst, his wines are some of the most exciting in the country at the moment.
Other wineries to investigate: Hamilton Russell Winery, Springfield Estate, Ernie Els.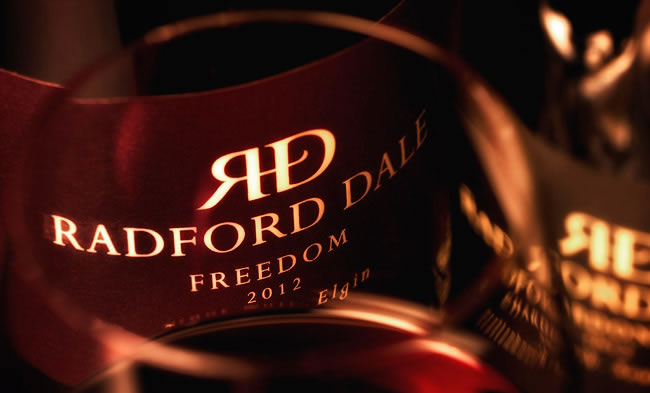 Back in 1975, Hamilton Russell Winery planted the very first grapes in the Hemel-en-Aarde Valley appellation, just behind the old fishing village of Hermanus, making it the southernmost wine vineyard in all Africa. The winery specializes in the Burgundy varieties of Chardonnay and Pinot Noir and a fanatical approach sees it consistently produce some of the very finest in South Africa, international critics have long insisted that the best vintages of these wines are the equal of any in the world.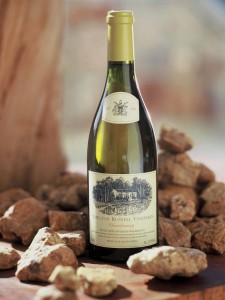 Springfield Estate is set in the mountain ringed Roberston Valley in the Western Cape of South Africa. The Estate is very much a family-run affair owned by ninth-generation descendants of French Huguenots, who came to South Africa from the Loire in 1688 with bundles of vines under their arms. Abrie and Jeanette Bruwer are the 4th generation of their family to farm this land. Arbie has a non-interventionist approach to winemaking looking to learn from traditional and ancient methods, the white wines like the Life From Stone Sauvignon Blanc and the Methode Ancienne Chardonnay in particular are simply outstanding.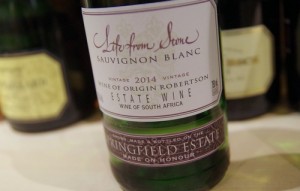 As one of the world's leading golfers, Ernie Els is a name familiar to many people, yet his passion for wine may not be so well-known, that seems to be rapidly changing with every new release of excellent wine from his Stellenbosch winery.
Outstanding winemaker, Louis Strydom produces the Ernie Els 'Signature' red, a classic Bordeaux Blend that is gaining plenty of attention amongst collectors and connoisseurs, as well as the platitudes of the world's wine media. The 'Big Easy' red on the other hand, is a fine and eminently drinkable wine perhaps made with the BBQ at the 19th hole in mind.