The Rhone Valley in France is rightly famous for its rich, spicy, full bodied red wines and the grape varieties that go into these vinous legends, namely: Syrah, Grenache, Mourvedre and a number of lesser used red varieties like Cinsault and Carignan.
Syrah -Shiraz as it is known in Australia- is widely planted and successful around the world, Grenache and Mourvedre have also been widely planted, the other varieties to a far lesser extent.
White wines from the Rhone Valley have never really enjoyed the international recognition and fame of their red counterparts. The Southern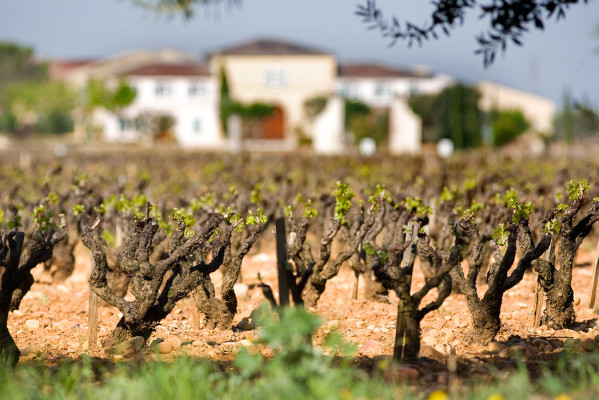 Rhone white blends allow for a great many lesser known and minor varieties in the wines and this masks their varietal DNA to some extent. In the Northern Rhone the three major white Rhone varieties shine through, Viognier, Marsanne and Roussanne. Condrieu and Grillet are Viognier regions whilst Hermitage, Croze Hermitage, Saint Joseph and Saint Peray are regions that use Marsanne and Roussanne, either blended together or as separate varietals.
In recent years, it has been the white Rhone variety of Viognier that has been gaining an international profile and enjoying international success from both the Rhone and from vineyards around the globe.
This white variety is also sometimes used in small quantities in the famous Cote Rotie reds which consist mostly of Syrah. The addition of a small amount of Viognier -co-fermented- can give these big, richly flavoured wines a lifted, attractive perfume and a silkier texture.
Roussanne is a variety that has been largely avoided by the rest of the world's wine regions, due to its reputation for being pernickety in the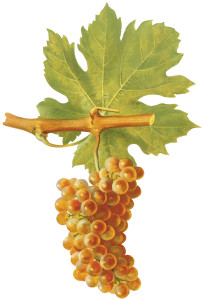 vineyard; it is capable of wide variations in quality and quantity based on site selection, soils, climate and viticultural management. The variety is also known for its miserly yields of fruit and is susceptible to picking up diseases. So, commercially the variety often doesn't make much sense, but for the artisan or just plain bone-headed wine makers our there, it can present a challenge with unique and exceptional rewards.
Russet is a dark golden brown colour with a reddish, orange hue and this is precisely the colour or Roussanne grapes when ripe, the French word for Russet is Roux and this is probably where the variety gained its name.
Often used as a blending variety and a minor partner, Roussanne is used to add acidity, length and aromatics to a wine. On its own however, the wines is capable of producing magnificent and unique wines with powerful, lifted perfumes of wild flowers wild honey, floral spices, damp hay and dried herbs, nutty characters. Flavours too are often intense and complex, pear, herbs, floral spice, wild honey, almond and minerals, all kept tight and vibrant by that good, crisp acidity.
Today, Roussanne is enjoying a spreading of its wings to countries like Australia and the United States however, this has not come without controversy as reported by Wine Spectator magazine in August 2000. In the 1980s, California winemaker Randall Grahm of Bonny Doon Vineyard smuggled cuttings of Roussanne that he reportedly got from a vineyard in Châteauneuf-du-Pape. Under California regulations, vines from outside the state are quarantined for a lengthy period which includes inspection for grape diseases and ampelographical identification at University of California, Davis.
Grahm smuggled his cuttings in, in his suitcase and planted them at his vineyard in the Santa Cruz Mountains where he began making a Rhone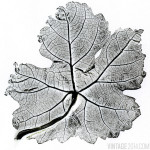 style blend with Marsanne. In 1994, Grahm sold some of his Roussanne cuttings to Sonoma Grapevine, one of the largest nurseries in the state, who began to propagate the vines and sell them to wineries and other nurseries which spread these Roussanne vines across the state. One of the wineries that bought these cuttings was the California cult winery, Caymus Vineyards, who planted them in their Monterey vineyards. In 1998, John Alban of Alban Vineyards was visiting Caymus and noted that the Roussanne plantings looked more like Viognier than Roussanne. Samples were sent for DNA analysis and the result proved that the plantings were indeed Viognier as were all the vines that came from Grahm's original "Roussanne" vineyard.
The wine pairs beautifully with vegetable tempura, avocado salads, seafood curries and lighter Vietnamese dishes.