As a mechanical engineer, Rick Kinzbrunner was used to working with finite angles and calculating in minute degrees; then, sometime during the early 1970's he decided the numbers were no longer stacking up; new, uncalculated passions were taking over in the form of an interest in winemaking and grape growing.
Rick Kinzbrunner then took an incalculable risk and embarked on a ten year odyssey that would take in stints at some of the most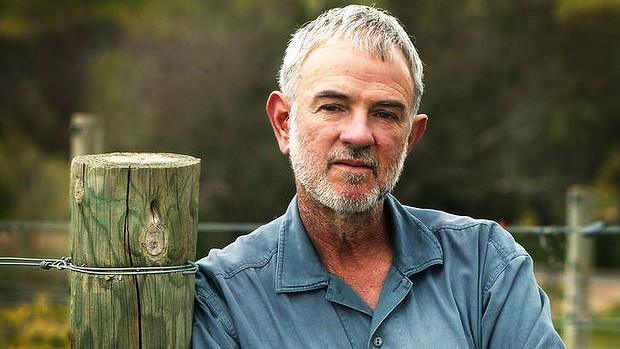 famous wineries in the world of wine. First stop was New Zealand, then it was off to California where he studied at UC Davis, he also managed to work vintages at Simi, Matanzas Creek and the legendary Stag's Leap. Then, he went on to Europe, working with the Moueix Group, co-owner of the fabled Chateau Petrus. Rick returned to Australia in 1980 and commenced work at the Brown Brothers winery at Milawa in Victoria. In 1982, he purchased a small land holding in Beechworth, an all but forgotten cool-climate wine region high up in Victorian Alpine country. He set about planting his Giaconda vineyard in a region that had seen a fledgling wine industry begin during the heady days of the Victorian gold rush of the 1850's & 60's, only for it to have completely fallen over within sixty years. For a man used to working with ratios, measures and calculating numbers, he must have known this was a long shot.
The Beechworth wine region is a region of complex and dramatic topography, starting from 300 meters above sea-level and rising to as high as 800 meters, the peaks are forged from ancient ground,  when granite was forced upward and smashed through the slate and schist to form the dramatic peaks, hills, folds, ridges and troughs. A volcanic lip still remains and forms the southern boundary of the region.
Its ancient geology is bony, weathered ground with meager top soils of degraded granite, compressed and fractured shale and slate, free draining gravelly slopes. Soil types vary and are mostly old, very old, Ordovician greywacke, sandstone, mudstone, shales; and Devonian granites and grandiorite. The Ordovician rocks are derived from marine sediments, while the granites are of an intrusive igneous nature. Smaller, isolated areas of Permian glacial deposits occur in the north east of the region. The geography of the area is a direct result of either the intrusion upon the older mudstone forming harder metamorphic rock or the intrusions themselves.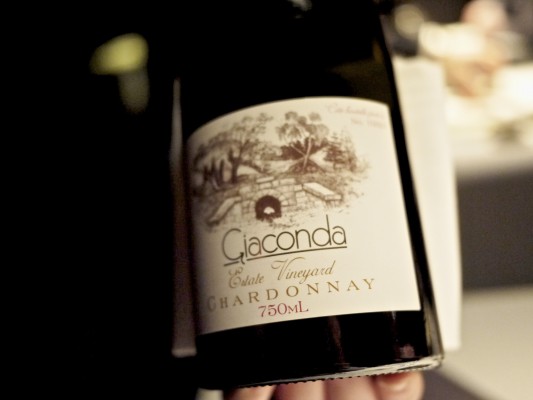 The elevation of the area is a direct result of the displacement of the intrusive harder rock surrounding the softer mudstone, which have not eroded to the extent to which they would have if the granites were absent. The fact that the region encompasses a single distinct massif of considerable elevation and does not include any significant streams makes it unique from surrounding grape growing districts, where vineyards are primarily found in the valley floor.
Winters are cold, wet and often icy, frost is a permanent threat in spring, vines struggle here, yields are miserly low, site selection is critical and consideration must be given to selecting the right varieties for the specific site's ripening window; when it all comes together the fruit quality is something near perfection.
Giaconda Vineyard
In 1982 Kinzbrunner planted the classic varieties Chardonnay, Cabernet Sauvignon, Merlot, Cabernet Franc, and a small amount of Pinot Noir which was followed in 1986 by another acre. Further plantings of Pinot Noir and Chardonnay have since occurred, with a small amount of Roussanne. Total area under vines in the original vineyard is now 3ha. Recent plantings have added a further 3ha.
At an altitude of 400 meters (1330 feet) the site, which is a south facing slope so that the vines do not receive the direct impact of the sun's rays, is relatively cool. It is in a small valley which benefits from a light breeze much of the time; useful in controlling disease.
The soil is a granitic loam over decomposed gravel and clay. The clay is important allowing sustained water-release to the vine roots; while the soil, being not too rich, is ideal for wine quality as yields are naturally regulated; approximate harvest being limited to two tonnes per acre. The vines are drip irrigated in some years only when necessary to prevent stress.
Average rainfall is 700 mm, a little of which can be received during summer. Nights are generally cool with days being fairly warm, providing ideal ripening conditions. Vintage occurs between mid-March and mid-April depending on the season; all grapes are hand-picked in the cool of the early morning.
Giaconda Winery
When asked why he chose the Italian name of the Mona Lisa, (Giaconda) as the name of his winery, Rick's only recorded response was that he thought it sounded much better than Chateau Beechworth!
The winery overlooks the vineyard and is constructed of local granite blocks and hand-made bricks. The wines are hand-crafted; in the case of the Chardonnay and Pinot Noir using traditional Burgundian methods, and the Cabernet, Merlot and Cabernet Franc according to classical Bordeaux techniques including long maceration. Only top quality French oak is employed; in fact, Rick found his preferred oak whist working in California, from a tonnellerie in France named Sirugue, unavailable in Australia Rick set about importing his own barrels and once his wines found extraordinary fame began representing  the tonnellerie in Australia and then assisting them to set up Sirugue Australia.
"I first became aware of Sirugue barrels in 1982 while working at Simi Winery in Sonoma County California. 
At this time I had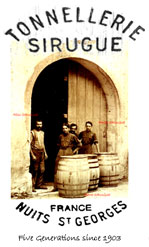 already established my vineyard in Beechworth with Cabernet, Chardonnay and a small amount of Pinot Noir.  Thinking ahead a few years, I realized I was going to need a fairly universal barrel, but one that was especially good with Chardonnay which was my main focus.
After tasting through the many types of barrel at Simi, I came to the conclusion that I preferred Sirugue because it gave the overall flavour profiles and integration I was looking for". 
Rick Kinzbrunner
A relatively recent addition to the winery has been the solid granite cellar blasted into the rock beneath the property, something Kinzbrunner is very excited about and sees great potential to 'further improve' his wines.
 Giaconda Wines
The wines today have a 'super-cult' status and are extremely difficult to find. The wines are all laced with passion and complexity and have a cosmopolitan edge befitting a cerebral winemaker such as Kinzbrunner.
The first release of Giaconda wines was in 1987 with the 1986 Chardonnay and the 1985 Cabernet blend. Total production has been around 1000 dozen. This has now increased due to additional plantings to approximately 2000 – 2500 dozen. The winery now produces Chardonnay, Pinot Noir, Shiraz, Cabernet and small amounts of Roussanne and Nebbiolo.
Covering the first decade of Rick Kinzbrunner's winemaking, writer Jeni Port wrote: Experimentation started slowly, with full barrel and malolactic fermentation followed by wild yeasts and non-filtration. He also broke the basic tenet of Australian winemaking by exposing his wines to air. Out went the primary fruit freshness so enjoyed by chardonnay lovers and in came extraordinary complexities: grilled nuts, charry oak, stone fruits, creaminess, texture. Here was a wine that was marvelously rich but never overpoweringly so. He did the same with pinot noir and a loyal following was born.
International wine judge and wine writer Philip Rich has said, "I consider Giaconda Chardonnay to be the best Chardonnay in the world outside Burgundy – and better than all but the best of Burgundy."
Award winning Clonakilla winemaker, Tim Kirk proclaims Kinzbrunner 'A winemaking genius', asking, 'Is there a single variety he has not mastered?"
In 2003, Rick Kinzbrunner won the Australian Winemaker of the Year award from Australian Gourmet Traveler Wine Magazine. In July 2006 he was named one of the world's best 10 white wine makers by Decanter.
The Giaconda vineyard was noted as Australia's "most important vineyard" and was listed in first place of twenty five top vineyards by Australian Sommelier Magazine.
Two of Giaconda's wines are included in the Langton's Classification of Australian Wine, the Pinot noir at the "Excellent" tier and the Chardonnay at the highest classification level of "Exceptional".