The Bordeaux wine region annually produces around 800 million bottles of wine per year, almost 90% of which is red wine. By contrast, Burgundy produces approximately 200 million bottles of wine per year, 60% of which is white wine.
Burgundy has five major growing areas: Chablis, Côte de Nuits, Côte de Beaune, Côte Chalonnaise, and Mâconnais. Some also include the areas of Beaujolais and Chatillonnais. Its Grand Cru red wines from the Cote de Nuits in particular, are some of the most sought after and admired wines in the world.
Just 1% of all Burgundy wine is classified as Grand Cru, 10% is classified as Premier Cru with 37% as Village Cru wines and the remaining 52%, (over half of the region's production) classified with the meager rating of 'Regional' wines. Burgundy covers a planted area of approximately 30,000 hectares, 25,000 of which are classified as AOC, (appellation d'origine controlee) if you include Chablis and Beaujolais this number jumps up to around 150 classified AOC areas. There are also the several hundred named vineyards (lieux-dits) at the Village and Premier Cru level, which may be displayed on the label, since at these levels, only one set of appellation rules is available per village. The total number of vineyard-differentiated AOCs that may be displayed is well in excess of 500.
To add further complexity, where Bordeaux classifications are set out by chateaux, Burgundy classifications are defined by 'terroirs' and 'micro-climats' meaning that single vineyards and small sub regions are given these 'geographical' classifications. These small to tiny appellations may then have dozens of different owners -resulting in wines from scores of different producers coming from the same sub region or even the same vineyard; always in minuscule quantities by the standards of other regions in France and around the world.
Given that all of the major red wines in the region are produced from 100% Pinot Noir and all of the major white wines in the region are produced from 100% Chardonnay, the differences in the wines are sometimes subtle, sub regional nuances and the quality is often a reflection of the abilities of the winemaker more so than the grapes themselves. Burgundy lovers are typically fanatical and spend years researching the various sub-regions and individual producers to arrive at their favourites and most collectible wines.
For this group of avid admirers, devotees and disciples of Burgundy, their crush objects of affection are about to get a hell of a lot more expensive.
Throughout the late two thousand and 'noughties' the Chinese became obsessed with Bordeaux wine, pushing the prices for the First Growth Chateau beyond the reach of regular, traditional  collectors, consider this: in 2010 prices for the top five Bordeaux Chateau increased by 57% that is significantly higher that the increases for gold, crude oil and the FTSE 100. This also meant that along with traditional wine collectors and drinkers, investors and profiteers were soon getting in on the act, further driving up prices.
However, by 2012 the love affair was clearly on the rocks with the massive price increases the French tried to push through for the 2010 wines and rampart counterfeiting, (it is estimated that there is more 'Chateau Lafite' labeled wine sold in China than the Chateau itself produces for the entire world and that as little as one in ten wines with Lafite on the label in China are actually Lafite) turning the Chinese off buying and sending prices plummeting. The following poorly rated vintages in 2011, 2012 and 2013 have seen a continued decline in the Chinese fascination for all things Bordeaux and they have been rapidly turning their vinous attention elsewhere, and that means to Burgundy.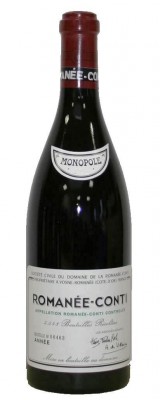 Now, the wines fetching stratospheric prices at auction are increasingly the extremely rare Grand Cru's of Burgundy, more and more, as you look around the restaurants and wine bars of Hong Kong, Shanghai and even Singapore, it is more often a bottle of Burgundy that they are enjoying on the table today, where it once would have been a Bordeaux.
Hong Kong is the modern center of the wine universe when it comes to the wine auction market, last year a case of 12 bottles of 1978 Romanee Conti, (the jewel wine in Burgundy's crown) sold for a record $474,000 USD .
Since 2010, Burgundy wine exports to Singapore, Hong Kong and mainland China have been on an incredible upward curve; for traditional collectors of these wines, this can mean only one thing, for the time being at least. It is going to be much harder to secure allocations of these wines and the price demanded for smaller allocations is going to be significantly higher.
It will be interesting to see if the preferences in other regional markets such as Thailand, Vietnam and Cambodia follow suit, early indications are that it is inevitable.
For some traditional Burgundy drinkers, (just as with Bordeaux collectors in the recent past) the new prices asked may quickly become too high and the enjoyment of their favourite wines may soon become a mere memory.